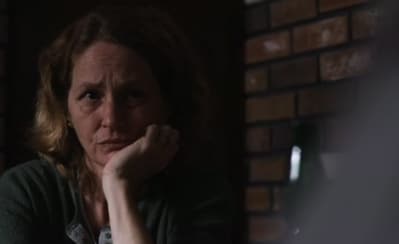 I normally don't go out to bat for people like this, well at least not directly. I do like to think as a forward progressive publisher and provocateur (notwithstanding my unfortunate status as a treacherous tabloid figure…oh dear) that I can set a few wheels in motion and I think this is why I wanted to reach out on behalf of Ms Jordan Bayne, her cast, crew and the many people who to date have supported her venture to actually make a difference in the arts and to collectively compel us.
We first featured Jordan almost a year ago, and already by then she had racked up awards including best picture and best director for her first debut feature 'Argo.' We talked and discussed the ramifications of being an indie film maker and the inherent difficulties involved in coming up against a system that is deeply entrenched to the corporate sensibilities of a new Hollywood. Of course this didn't stop Jordan setting forth in creating her next indie feature: "The Sea is all I know," starring award winning actress Melissa Leo best known for starring opposite Benicio Del Toro as his wife in 21 grams where she was nominated for best supporting actress.
That said Ms Bayne has set herself a goal of collecting a final amount of $5242 in another eleven days on top of the many funds she has to date been able to raise. In a compelling letter she sent out the other day, I decided to publish it with our readers to once again re affirm our support for Ms Bayne but all those artists, actors and indie producers and to give you the readers an insight into how and what it takes to make so many of those indie ventures that so often collectively mesmerize us and what it sometimes takes to get them there. Without further ado, Ms Baynes letter as it first appeared in my inbox a couple of days ago…- Scallywag.
Just a short 17 days ago i launched this kickstarter.com campaign to help gather finishing funds for my film THE SEA IS ALL I KNOW . since that day i have been working non-stop . 24/7 . to get the word out . an effort . along with others . that has resulted in your 85 gracious contributions . pledging to date $4758 toward the post production of this film .
i do not take this lightly . and . i am deeply grateful for every dollar pledged .
i have likened this film to having a child . as the parent . you will do all that you can to insure that your child has a chance at the best life possible . there is no difference .