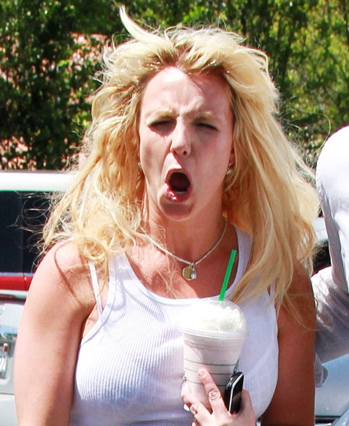 Why wont those bithces let me drink my frappucino in peace?
Oh dear, since we're on a roll (see Lilo story getting walloped in the face) we thought we'd show you the next installment of 'How can I be a celebrity in America and live to tell about it.' So kids take this is as a warning if you have any aspirations of becoming a celebrity- your life might end up become a slow motion hell courtesy of every paparazzo in the business of feeding off every dimple and wart the camera lens captures.
Let the camera roll…blah!