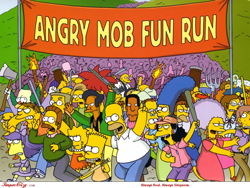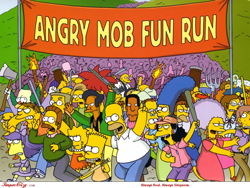 The mob wants to fly the airwaves.
It's never a pretty sight- the stern contemplative sight of the mob looking at you in desperation, fear and anger as it negotiates the Christmas airwaves.
With the police having to be called yesterday to appease the nerves behind an unruly mob we dared to wonder what the mob was up to.
See video below- the mob is definitely got a flight to catch!