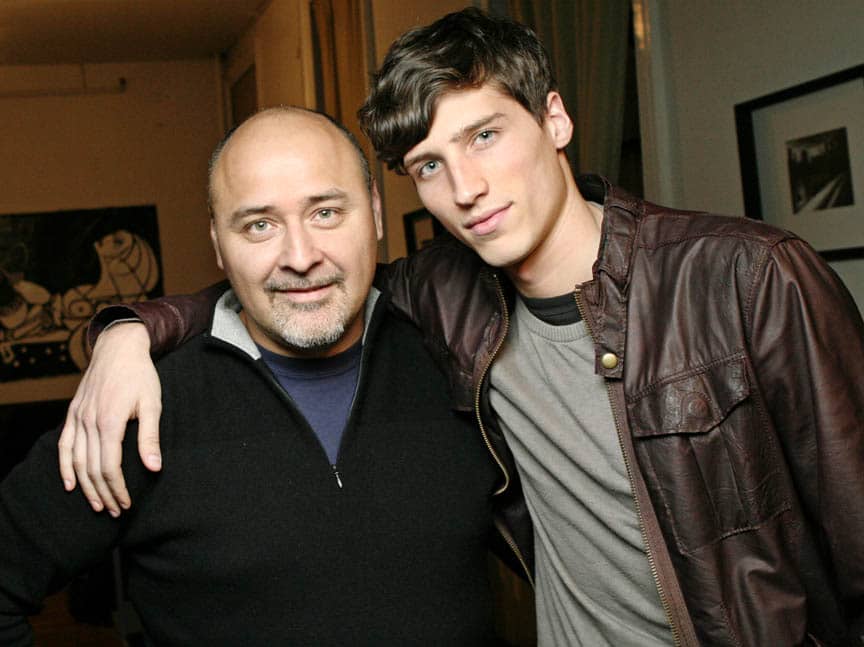 What is beauty? Why is it commercialized? What makes it so important and is it really in the beholder's eyes? We sat down with world-famous model manager JJ Cortez, who discovered Nikki Taylor and all sorts of other famous long legs, to demystify one of the most powerful concepts of all time. Whether a blessing or curse, we'll let you decide.
SCV: How did you get involved in the industry?
JJ: I was a hairdresser in Beverly Hills, and when I turned 25 I was like, do I want to stay in Beverly Hills, or do I want to move to Paris? So I moved to Paris. And I traveled with a modeling agency as a messenger there.
SCV: You've worked with Nikki Taylor, Liv Tyler, Eva Herzigova, Bridget Moynihan… Who was the hottest?
JJ: I think the hottest one… Well they're all beautiful… but I think Daniela Pestova is the hottest one.
SCV: What is beauty?
JJ: Beauty is in the eye of the beholder.  If you are looking for something that's maybe more on the outside, that's fine. A lot of things are visual. I love beautiful things, but since I've been doing this for 25 years, for me, it's got to be something deeper. It has to be a girl that I can talk to and I can feel the vibe. But people like cars, they think that's a beautiful car, that's a beautiful puppy over there, that's a beautiful dress that you're wearing. I know beautiful shoes, I'm one of those guys who can point out a beautiful table…
SCV: Do you have a sharper eye for beauty than most?
JJ: Yes. What I think is beautiful, you may not. I know what our industry is looking for. I see beauty that's safe, that's the girl who does Covergirl or Maybelline. And then there are editorial girls coming out of South America and the Eastern bloc; they're stronger looking, stronger cheekbones, more wide-set eyes… These kind of girls are your campaign girls. Your Prada, your Gucci, Your Dolce Gabbana, they're your high fashion. And your money makers are the girls who can do the Victoria's Secret and the Sports Illustrated. They're different from the girls on the Runway… they have different types of bodies.
SCV: Who decides what beauty is? The men behind the industry? The public? Is it indisputable?
JJ: That's a good question. It depends on the person. I wouldn't necessarily say men, because there are a lot of women in the business as well. If you're a very famous model and you're doing the cover of Sports Illustrated, the people want more, but you have to be there first. For example I have a girl Daniela Pestova who's been on the cover of Sports Illustrated three times, and she also is in the Victoria's Secret catalogue. And when they put her in the catalogue, she sells the clothes more, and people want to see her more. It's kind of like a catch 22, the public has to want to see her. But it's also about that director and that photographer who put her there.