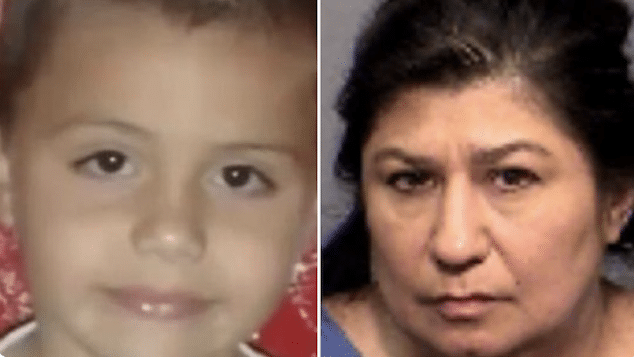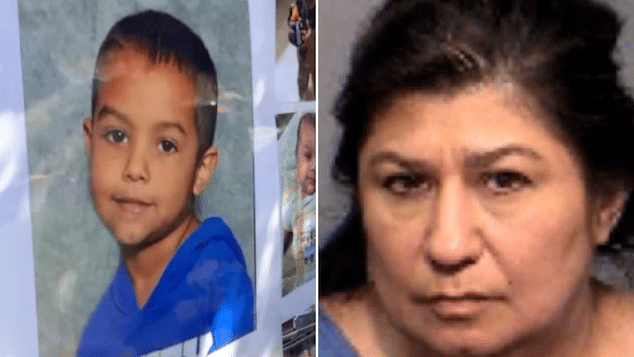 Elizabeth Archibeque, Flagstaff Arizona mom pleads guilty to starving 6 year old son to death, locked in closet. Boy weighed 18 pounds at time of death. 
Betrayed by the very person who should have protected him. An Arizona mother is faces the prospect of life behind bars after pleading guilty to a 2020 incident which saw her locking her 6-year-old son in a closet and denying the boy food, leading to the child starving to death. 
Elizabeth Archibeque of Flagstaff reached a plea agreement with prosecutors, the Arizona Daily Sun reported. 
Archibeque, along with the boy's father, Anthony Martinez, and grandmother, Ann Martinez, were arrested in March 2020. 
6 year old Arizona boy weighed a mere 18 pounds at the time of his starvation death
Police said Archibeque's two sons, 6-year-old Deshaun Martinez, and his 7-year-old brother, were kept in a closet for about 16 hours daily for a month and denied food at the family's home in Flagstaff, about two hours north of Phoenix. 
An autopsy found Martinez, died of starvation in March 2020.
Authorities had said he weighed just 18 pounds — well below average for his age. 
The boy's parents initially attributed their son's malnourished state to a medical condition and to ingesting diet or caffeine pills.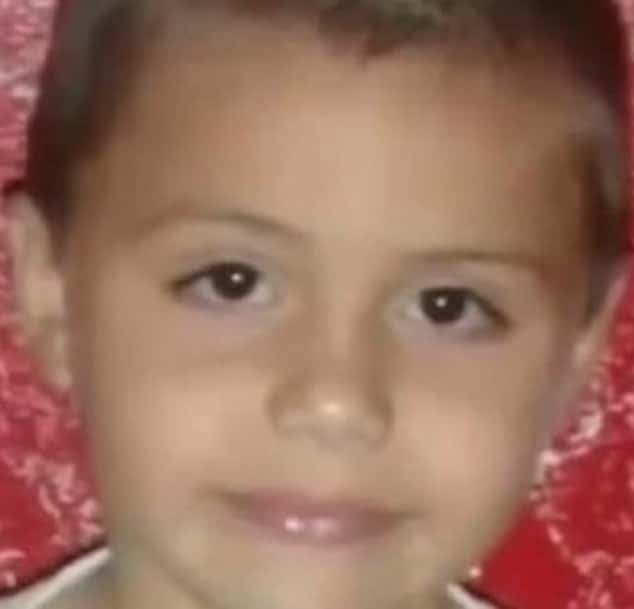 Punished for 'stealing food' 
The parents eventually relented, conceding having kept Deshaun and his older brother in a closet for 16 hours a day, while giving them little to eat. The brother survived.
Police said the boys' confinement was punishment for stealing food while the parents slept.
Archibeque was charged along with the boy's father and grandmother. Their cases were being tried separately.
Archibeque will be sentenced later this summer.
The terms of the plea agreement state that she will not be eligible for probation, and if sentenced to life in prison, she will not be eligible for any kind of parole or work release.