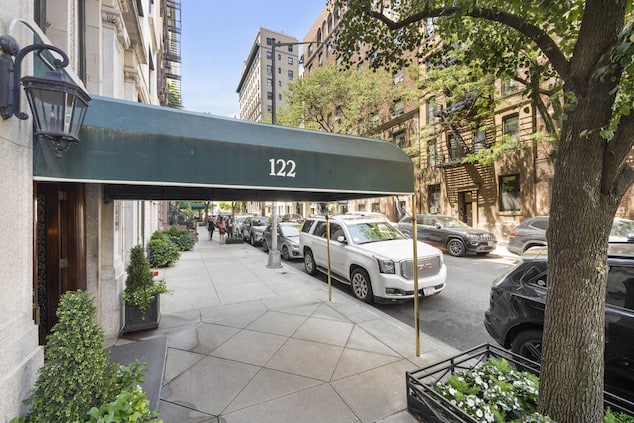 NYC girl, 17 jumps to her suicide death from 122 East 82nd street, luxury UES building in Manhattan. Incident is latest in string of individuals leaping to their deaths from luxury buildings in Manhattan. 
A 17-year-old New York City girl jumped to her death Sunday from the top of an nine-story apartment building on Manhattan's Upper East Side. 
The teenager, who has yet to be identified, jumped to her suicide death from the eighth floor of an East 82nd Street apartment building at around 12:54 p.m. 
She was pronounced dead soon after, according to authorities. 
The apartment at 122 East 82nd street is just a few blocks away from Central Park – has co-ops that have sold for as much as $5million recently according to StreetEasy. The real estate Web site says the prewar building is nine stories tall.
The building is just off of Park Avenue and lined with trees down the block, according to the real estate site.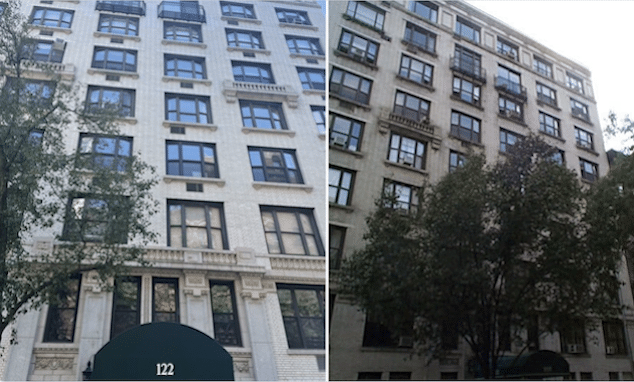 String of suicides from luxury NYC building residences
Built in 1912, the nine-story, 34-unit building was converted into a cooperative back in 1983. 
The building has a full-time doorman, live-in superintendent and a central laundry room. 
'I was coming out of my apartment and there were three ambulances on the block,' one neighbor told the nypost. 'It's horrible. It's absolutely horrendous.'
The alleged suicide comes as a string of people have plunged to their deaths from luxury Manhattan buildings. 
In late October, a man in his 50's jumped to his death from the 12th floor of a luxury New York City building overlooking Central Park. 
In September, Tiffany Brodvin who worked as a rehabilitation specialist at NYC mental health facility jumped to her death from a luxury Sutton Place, Manhattan building.  
The Bed Bath & Beyond CFO Gustavo Arnal, 52, also jumped to his own death in Tribeca in early September.
His executive's death came as the company announced plans to close 150 stores, of its roughly 900, and lay off 20 percent of staff just two days prior. 
Apartments go for up to $50million inside the 57-story building on Leonard st where Arnal leapt to his death. 
In January, 2022, Miss USA 2019, Cheslie Kryst jumped to her suicide death from NYC Orion building in the Times Square district after leaving a final Instagram post which alluded to mental anguish and trauma.