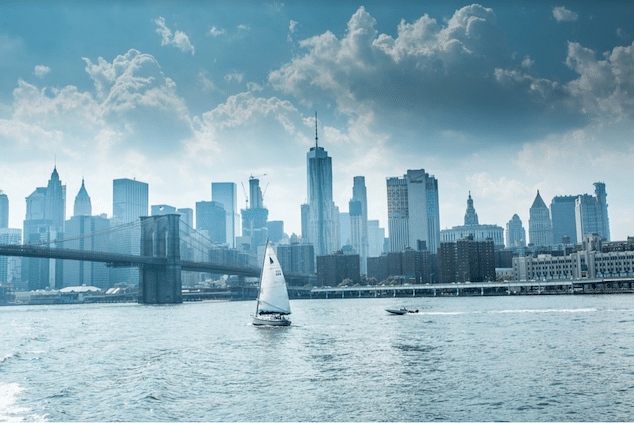 New York City Travel Tips: How to take in the greatest city in the world – with some foresight preparations as you embark on a world wind adventure in the most cosmopolitan city in the World. 
Traveling is always a lot of fun, especially when it comes to moving in a cosmopolitan city. New York has always been the subject of attention when it comes to choosing a suitable travel location in America.
You must know that not only is this city famous for its intercultural diversity but is also well-known for its food. New York is divided into five boroughs-Manhattan, Staten Island, The Bronx, Queens, and Brooklyn. If you have planned to visit New York, then that's a perfect decision that you've made.
There are many attractions for the public in this city. You will come across exciting places such as Times Square, Central Park, and ferry to the statue of liberty. However, just before you set out, there are a few travel tips that I would like to give you. Don't worry about your stay in NY; you can get hotels that are as cheap as $40 per night.  Keep in mind that New York is a big city and has a lot of people, so it is crucial that you prepare yourself for your visit.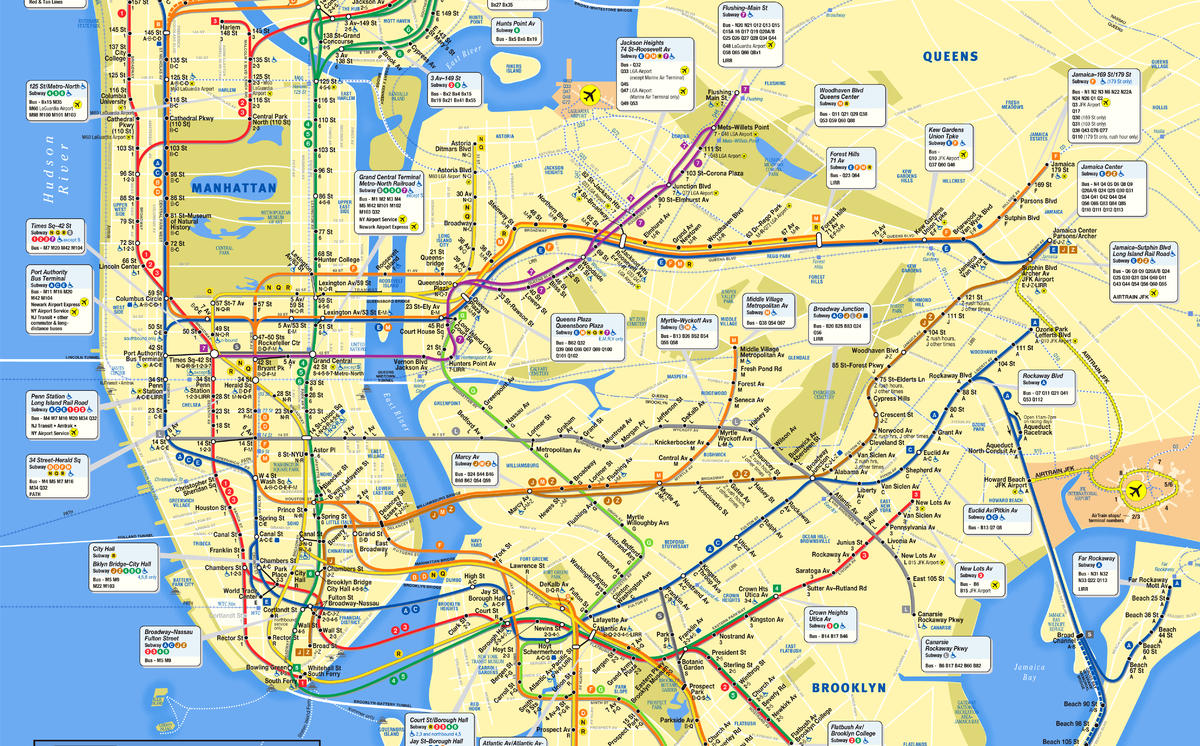 Ten travel tips in New York City:
1.

   

Always use a map
If you are visiting New York for the very first time, then be mentally prepared for the fact that you might get lost at any point in time. The city is big, and there are multiple routes with similar names. It is better that you use a map to navigate your tour throughout the city. Avoid the paper map, and rely on google for this job. There's no harm in asking locals about a place that you want to visit, but you better beware of pranksters who might navigate you in the wrong direction on purpose.
2.

   

Have a driving license if you want to drive
New York runs very strict on its rules and regulations. If you want to drive yourself in the city, then you must carry a driving license. If you get caught without a driving license, then that can be very problematic. Cab services are common throughout the city, but the common practice that visitors do is that they like to drive themselves. People often use NY fake id to get a driving license so that there's no need to spend money on the  processing of original documents.
3.

   

Pack your bag with all the necessities
Don't set out unless you don't have all the important things with you in your bag. Once you enter New York, for sure, you will get carried away by the charm of the city. Instead of asking strangers for chargers and other stuff, it is crucial for you to have your accessories in the bag. Always keep a torch, a battery bank, hands-free, mobile charger, some candies, water bottle, and other necessities in your bag.
4.

   

Don't forget to take a spare bank card
It is always good to have a safety net in your pocket. Many people run into trouble when their credit cards don't work in another country. Therefore it is better if you keep a spare bank card in your wallet. You won't be able to enjoy all facilities if you run short of funds in New York. Always divide your funds into two bank accounts so that there's no issue in case one of the cards doesn't work.
5.

   

Always visit the local tourism office
Instead of wandering around and looking for special discounts, you better visit the local tourism office as soon as you enter the city. They know everything about what's going on. They can easily navigate you towards different attractions and assist in stay as well. You can even get coupon codes with which you can avail many facilities in town. New York is famous for its food; therefore, it is important that you have a lot of discount codes throughout.
6.

   

Always carry extra copies of important documents
During your visit, there are very high chances that you might lose any of your important documents. In case you lose one and don't even have a copy to produce in front of authorities, then that could be damaging for yourself. Always carry photocopies of your ID card, passport, visa, tickets, etc. Secondly if you have any relatives in this city, then you can keep some copies with them in case you doubt the security of your stuff.
7.

   

Learn some native phrases
New York welcomes cultural and ethnic diversity, but that doesn't mean that whatever language you speak will immediately be understood. Most people can speak English these days, but if you have difficulty with that, then the good idea is to learn some native phrases so that you can easily interact with the locals. Just learn simple phrases with which you can at least strike a conversation with the locals of the city.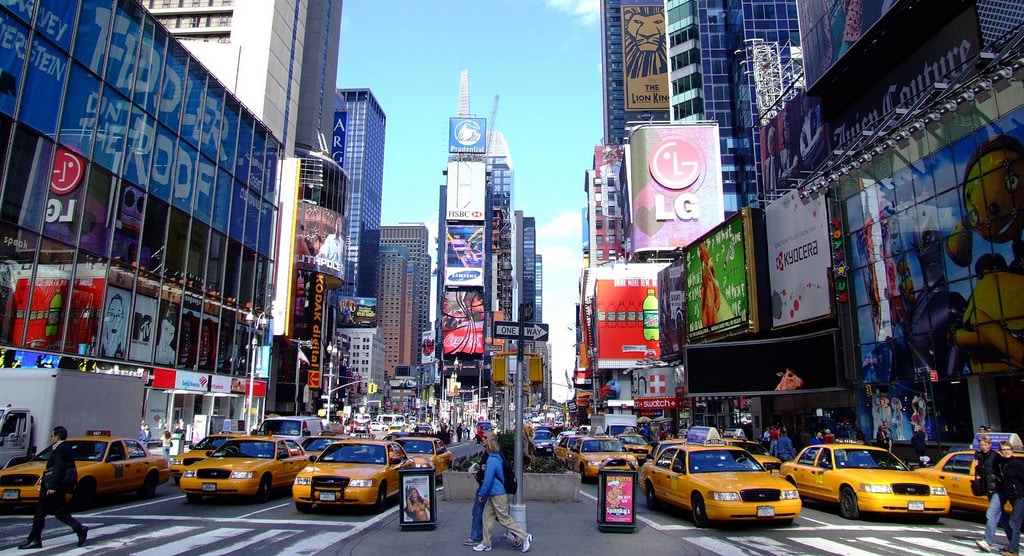 8.

   

Travel more during lunch time
This is a very important time-saving the tip. Most of the tourist attractions get deserted during lunch time. If you want to enjoy your visit, then avoid moving in large crowds. With so many people around there is always a risk of pickpocketing as well. During lunchtime most of the hotels and restaurants get crowded, thus leaving the main attractions deserted. This is a perfect time for you to go out there and explore. Just pack your lunch and enjoy snacking on the main site.
9.

   

Carry change and extra cash in hand
It is always important to carry change in hand so that there's no issue of availing all the facilities around. Yes, most of the payments are indeed made online, but the truth is that most of the tourist attractions need quick cents and dollars because many people are waiting for their turn in lines. Some cash in your hand is always going to be of great help. Credit cards will not work everywhere, so you better be prepared with your cash.
10.

 

Be confident and enjoy your stay
Make sure that you enjoy your travel experience to the fullest. Many people often get nervous when they visit a new city. You don't want to be one of them, right? Just put your luggage in the hotel as soon as you land in NY and move around in the city. Keep in mind that negative people and stalkers are always going to be around you. The only thing that will make your trip amazing is the extra skin of confidence that you will wear. Not many people get an opportunity to visit New York City in their lives. Now that you have one, so you better enjoy it to the fullest.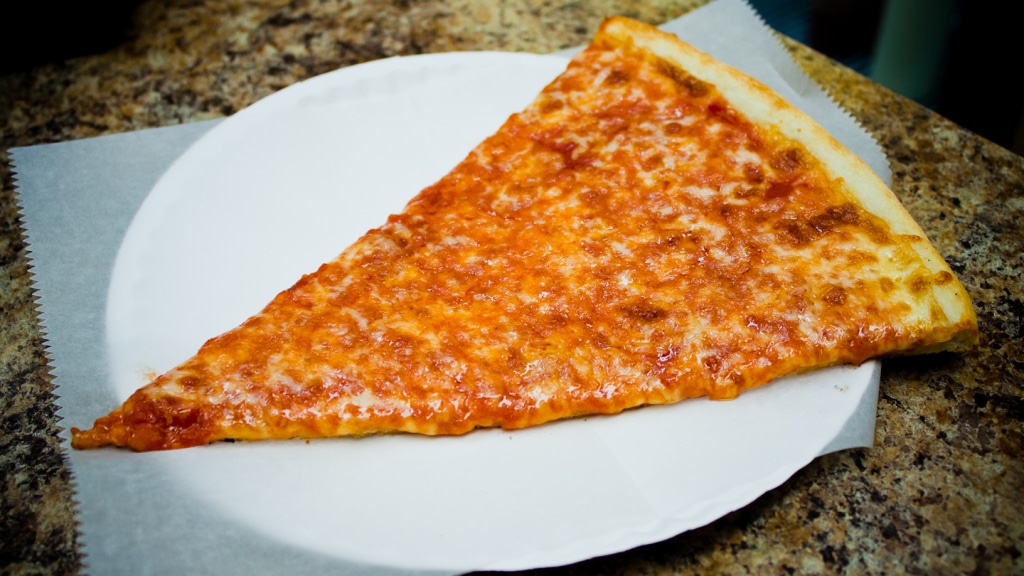 Fun facts!
Visiting New York for the first time? Let me give you some interesting facts:
·         New Yorkers speak over 700 languages.
·         New York has the highest population density as compared to the rest of the cities.
·         The statue of liberty was delivered in 350 pieces and then assembled.
·         The pizza was discovered in 1905, which is currently one of the main obsessions of New Yorkers.
·         The cost of a pizza slice and the subway are the same most of the time.
·         New York has some of the best food items in the world.
·         This city is famous for the shooting of many Hollywood legendary movies such as Transformers, Chucky series, etc.
Conclusion:
Traveling once in a year is imperative. Owing to the lifestyle that we have these days, it is important that we spend some quality time with ourselves and enjoy life. Traveling to New York city is surely going to be a great experience for you because of a lot of benefits. New York has always been one of the most favorite tourist destinations around the world. Once you visit it, you'll know why people love it so much. Travelling doesn't just relaxes the mind but also improves a person in terms of social cohesion and intercultural experience.