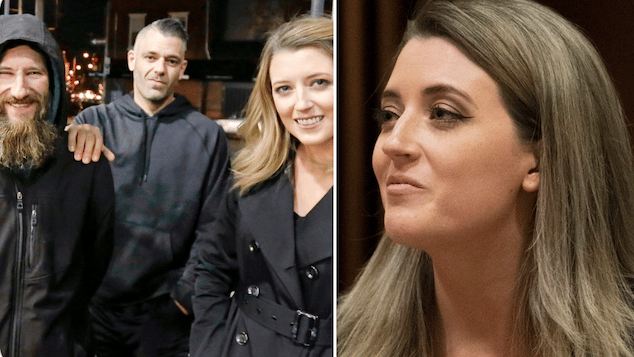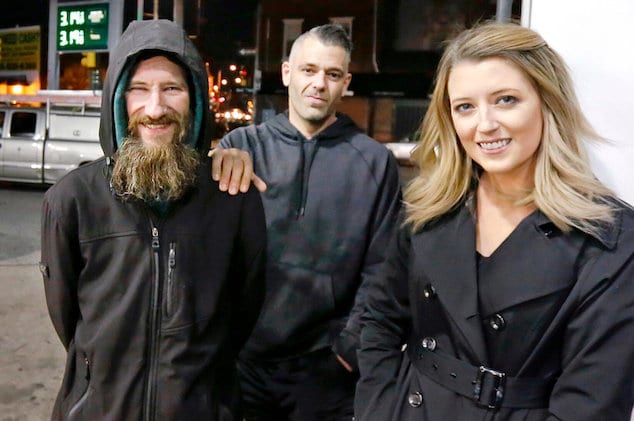 Katelyn McClure sentenced. NJ woman involved in GoFundme scams gets 3 years jail for $400K homeless man fraud involving Johnny Bobbitt Jr., and her ex, Mark D'Amico. 
Paying it forward to my own personal bank account…
A New Jersey woman embroiled in a GoFundme scam playing on the public's sympathy on helping a Philadelphia homeless veteran was on Friday sentenced to 3 years jail for her part in the con job which bilked donors of $400,000 after it being revealed her and her then boyfriend story's were in fact bogus. 
Katelyn McClure, 32, was not present at her sentencing in Burlington County as she is already serving her one-year federal term in the case in a Connecticut prison, according to the Burlington County Prosecutor's Office.
Her state sentence will run concurrently and the former New Jersey Department of Transportation worker will be permanently barred from ever working as a public employee in the state the Philadelphia Inquirer reported. 
In 2017, McClure and her then-boyfriend, Mark D'Amico, pleaded guilty to conspiracy to commit wire fraud after they invented a bogus story claiming that a homeless vet, Johnny Bobbitt Jr., had just spent his last $20 to help McClure fill up her gas tank while she was stranded on I-95 in Philadelphia.
The pair launched a GoFundMe campaign titled 'Paying it Forward,' which donors believed was to get Bobbitt off the streets and into a home.
McClure and D'Amico went on to become national media heroes with their 'heart rendering story', and the fundraiser leading to $400K in donations within a month.
The good fun and sympathy strings ended soon after it was revealed that the couple's story was a ruse after the homeless man turned to media complaining he had been deprived of his 'cut'. 
Follow up reports told of donated funds being transferred from GoFundMe to the couple's personal accounts. The two blew most of the money over the next three months on personal expenses.
Not wanting to be 'too greedy' the couple told Bobbitt about the fake tale they'd spun and the money — which the homeless man had previously been unaware of and the spoils that they would give him.
In December 2017, officials say D'Amico opened a bank account for Bobbitt and the two deposited $25,000 into the account. It wasn't long before the man deep in the throes of drug addiction went through that money and sought his 'correct share' before turning to media and outing McCure and D'Amico.  
The couple were ultimately convicted of defrauding more than 14,000 donors out of $400,000.
D'Amico, 43, pleaded guilty in December 2019 and was sentenced to five years in state prison, a term also running concurrently with an earlier federal term. He and McClure have both been ordered to fully reimburse GoFundMe.
In October, Johnny Bobbitt Jr., the veteran and purported beneficiary of the fund-raising campaign, was sentenced in federal court to 36 months of probation and ordered to pay $25,000 in restitution. Bobbitt previously pleaded guilty in his New Jersey state court case and was admitted into an addiction-recovery program as an alternative to incarceration.