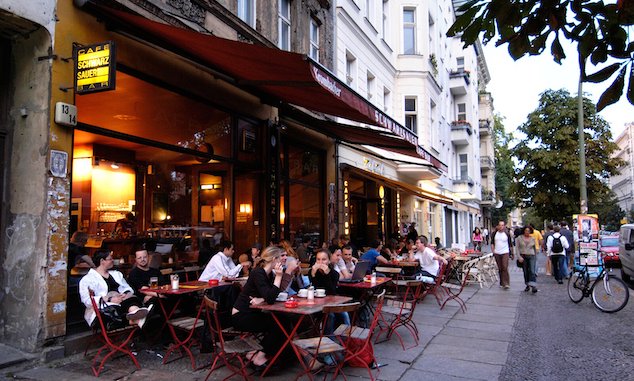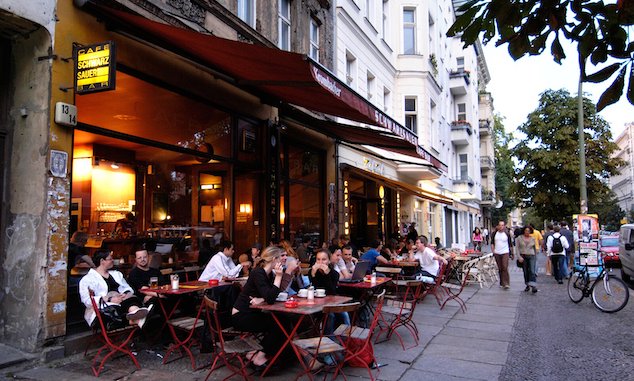 Top countries for creatives: Which countries value creativity the highest & offer creative professionals the best work & live situation?
A new study has revealed Germany to be the best country for people working in creative professions.
Research conducted by creative pattern resource provider Design Bundles saw Germany top the list of 50 countries, as its cost of living and rent compared to the average salary of creative jobs left creative workers with the highest percentage of their wages as disposable income.
To conduct their research, Design Bundles picked four professions to represent the creative industries: Graphic Design; Web Development; Architecture; and Photography. They compared the average monthly wage of each profession with the living costs in each country. The higher the percentage of their salary they had left, the more comfortable and financially advantaged the individual would be.
The analysis revealed that in Germany, the average monthly wage for the four different professions came to £3,343 – the seventh highest average salary on the list. And when the country's average living expenses are factored in, creative professionals in Germany have 61.83% left of their average monthly wage – the largest amount and the only country in which creatives take home over 60% of their wages once living costs are paid. Munich and Berlin are Germany's hubs of creative and technological innovation as well as being the centres for economic development, with the two cities being home to much of the country's creative output and economic productivity.
Sweden came second on the list of best countries for creatives. In the Scandinavian country, creatives retain nearly 57.92% of their wages after living expenses are accounted for.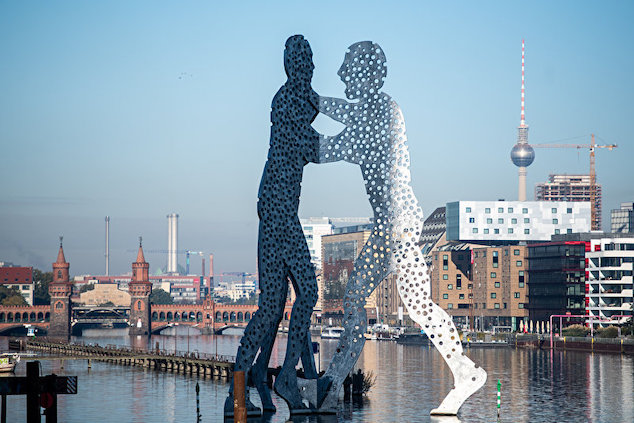 The third best country for creatives is Denmark, another Scandinavian country, which only just came behind Switzerland with creatives having 57.88% of their wages after living costs are paid. Denmark also pays one of the highest wages, with the average creative job taking £3,708.53 home each month.
With Germany, Sweden, and Denmark securing the top three spots, Europe is the continent with the best overall ranking as it is also the most represented continent on the list.
Despite having the second highest average monthly wage, the US ranks fourth on the list, only just behind Sweden and Denmark with the average creative taking home 57.81% of their wages after living costs. This is over 10% higher than in the United Kingdom.
The US was followed by Switzerland in fifth place, which has the highest average monthly salary for creatives at £5,258.99. However, Switzerland ranks lower due to a very high cost of living that stands at  £2,335.76, leaving creative workers with 55.59% of their wages each month.
New Zealand (55.34%), South Korea (54.48%), Finland (53.87%) and Norway (52.57%) are just outside the top five. Beyond this, the salary remaining after living costs begins to drop below 50% of earnings; in descending order: Belgium (49.75%), Australia (49.52%), Spain (48.88%), Ukraine (48.27%), France (47.51%), Iceland (46.59%) and Austria (46.23%).
The UK ranks as the 19th best country for creative professionals, with the average salary across Graphic Design, Web Development, Architecture, and Photography coming to £2,547.25. With living expenses and rent averaging £1,405.19, the average creative worker is left with 44.84% of their monthly salary. This puts the UK in a similar bracket to other lower ranked nations such as Saudi Arabia (45.61%), China (45.54%), and Canada (44.20%).
All of the countries featured in the list are big players in the global economy, though the biggest economies such as China, the US, and the UK were by no means the best ranked.
A spokesperson for Design Bundles commented on the study: "This data offers an interesting insight into the best places for artists and creatives to work. Clearly, Germany is a very attractive destination for creative professionals. It might not offer the very highest salaries, but the comparatively low cost of living makes it somewhere that creatives can really benefit financially. It is also interesting to see how the UK and US fare against the dominating European countries. Although they pay reasonable salaries in comparison, the difference in the percentage of pocketable wage is significant."
Top 20 Countries for Creatives
Country
Avg. living cost per month
Avg. creative salary per month
% of wage leftover
Germany
 £1,276.20
 £3,343.26
61.83
Sweden
 £1,324.33
 £3,146.93
57.92
Denmark
 £1,561.97
£3,708.53
57.88
United States
 £1,670.79
 £3,960.19
57.81
Switzerland
 £2,335.76
£5,258.99
55.59
New Zealand
 £1,501.20
£3,361.75
55.34
South Korea
 £1,097.10
£2,410.32
54.48
Finland
 £1,295.46
 £2,808.07
53.87
Norway
 £1,798.47
£3,792.09
52.57
Belgium
 £1,298.69
 £2,584.71
49.75
Australia
 £1,611.34
 £3,191.93
49.52
Spain
 £1,069.07
 £2,091.24
48.88
Ukraine
£600.51
£1,160.89
48.27
France
 £1,254.37
£2,389.51
47.51
Iceland
 £1,942.81
 £3,637.57
46.59
Austria
 £1,329.27
 £2,472.16
46.23
Saudi Arabia
£798.60
 £1,468.27
45.61
China
£775.19
 £ 1,423.29
45.54
UK
 £1,405.19
£ 2,547.25
44.84
Canada
 £1,447.16
 £ 2,593.57
44.20
Source – Design Bundles
Most creative cities in Germany
From Goethe to Beethoven, Kafka to Kraftwerk, Germany has produced some of history's most creative minds, and in many fields, it is held to be one of the most innovative countries in the world. Perhaps this is in no small part down to their culture of fostering and nurturing creatively minded individuals.
As well as coming top on Design Bundle's list, Germany also featured in the top 15 on the Global Creativity Index – an international measure of overall creativity. The Global Creativity Index (GCI) was developed by the Martin Prosperity Institute and ranks creative countries by their developments in technology, the number of people working in creative fields, and their tolerance and treatment of racial and ethnic minorities, immigrants, and the LGBTQ community. The GCI researchers argue that focusing on higher levels of creativity, tolerance, and openness, rather than economic competitiveness actually leads to greater economic output and human development overall.
So, with creative juices clearly flowing freely throughout the country, what are the highlights that really exemplify the artistic and innovative talents in Germany?
Berlin
Over the last few decades, Berlin has come to be regarded as one of the creative capitals of the world. A home for writers, dancers, actors, painters, and all other manner of artists, Berlin attracts creative minds with its countless galleries, cheap rents, free universities, and rich cultural history. Berlin is also one of the greenest cities in Europe with numerous parks and green spaces scattered across the city. This, combined with a recent focus on ecological sustainability – unlimited access tickets for the S-Bahn and the plastic bottle return system, for example – makes Berlin very attractive to eco-friendly, liberally-minded artistic types. Like Paris in the 1920s, Berlin is the European capital of cool and is a magnet to anyone with a creative bent.
Stuttgart
Stuttgart is the capital of the southwest state of Baden-Württemberg. Stuttgart has a huge cultural offering that attracts artists and art lovers alike each year. The Stuttgart State Theatre, for example, is Europe's largest multifunctional theatre. Performances range from opera to ballet and classical theatre. The Stuttgart State Gallery exhibits works by Rembrandt and Rubens, as well as one of the largest Picasso collections in the country. Stuttgart is also home to Europe's largest Indian film festival, which takes place for five days every year.
Karlsruhe
After Stuttgart, Karlsruhe is the second largest city in Baden-Württemberg. The world-famous Baden State Museum is set inside the city palace and in the summer it plays host to a huge screen for the Cinema at the Palace. In the winter, the Palace Square is transformed into a picturesque ice rink. Karlsruhe is also the home of the Centre for Art and Media (ZKM), the largest institution for media art in the world. The ZKM serves as a creative library, production space, archive, museum, exhibition gallery, and creative research and development centre all in one. With its rich history combined with its innovative creative centre, Karlsruhe is a natural hotspot for artists and creative spirits.