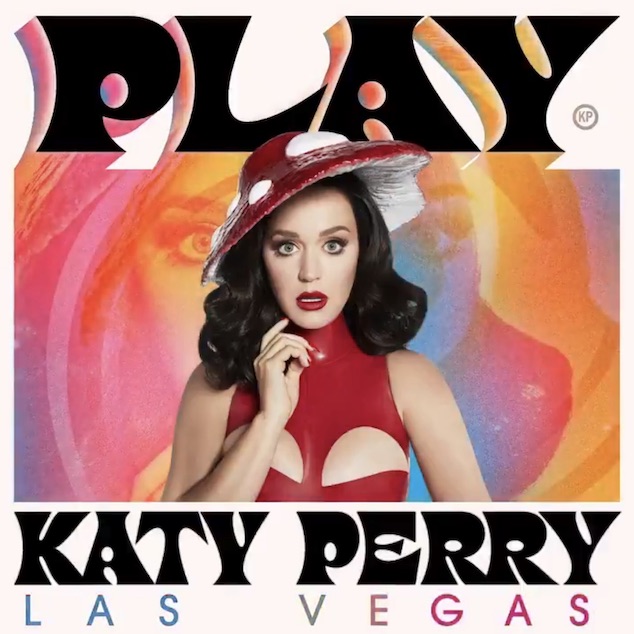 Katy Perry confirms new Las Vegas residency as other celebrity acts are set to also perform as entertainment and gaming options beckon. 
This year is looking to be an exciting year for Las Vegas residencies, particularly if you're a fan of noughties pop. Katy Perry recently confirmed that she would be starting a residency this year, which is insanely exciting considering she's never had one before. Whether you're hoping to go and see the pop princess herself, just want all of the gossip, or want to know what other exciting Vegas residencies have been announced this year, then you're in the right place, because we've got all of the news right here.
First things first, Katy Perry's residency is going to be huge. She's been asked to perform at the brand new Resorts World hotel, casino, and theatre, that only opened in June of this year. Being one of the first residencies at a brand new enterprise is a big deal and Katy is super excited about it.
There will be five thousand seats per night available for fans, so it will feel a lot more intimate than many of the stadiums that fans will have seen her in before. In typical Katy style, she confirmed the news of her residency with an excited tweet to her followers, 'It's a TRIP to finally be able to announce my brand new show #ᑭᒪᗩY a Las Vegas residency'. Her residency will begin right at the very end of December this year, just in time for the massive New Year's Celebrations that Resorts World has planned. 
Resorts World has invested an extraordinary amount of money in ensuring itself a place right at the heart of Vegas' nightlife scene. With their 5000 seater theatre and world-famous residency, you'd imagine they might think they had enough entertainment for anybody.
However, they've also dropped hundreds of thousands of dollars on a top-of-the-range casino. Anybody who enjoys a quick spin on the slot machines, or a hand of poker will appreciate the efforts that have been made with the Resorts World casino. The sheer selection of games available is out of this world, but it does come at a steep price. Resorts World has firmly pitched itself at the higher end of the Las Vegas casino market.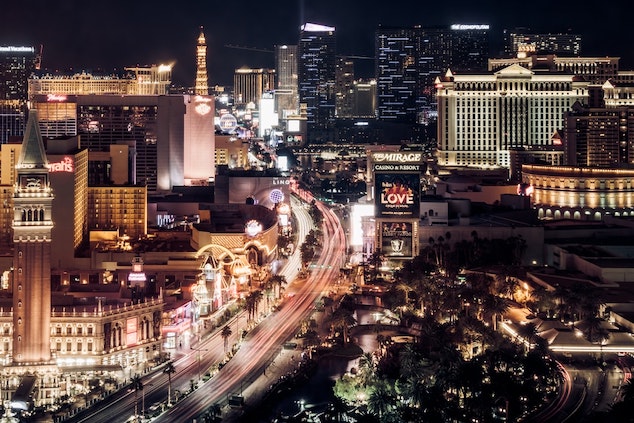 If you want some of the fun, but aren't sure about stretching to a full Vegas vacation then stick on Katy Perry's new Smile Album and play a few slots online. At the moment it's easy to find a list of the best casino bonuses so you can help your money stretch further. Vegas Slots Online has compiled all of the information you could need on sites that offer the Vegas experience from your own home. They're all tried and tested to ensure they're safe and easy to use. Of course, that's not to say you shouldn't get to Katy's residency if you can afford to!
Katy Perry isn't the only pop star who's recently announced a Las Vegas residency though. Gwen Stefani had to postpone her previously planned Vegas performances last year and so is returning to Zappos Theatre at Planet Hollywood this year to finish them off. She'll be performing favorites from her 90s career with No Doubt, as well as plenty of her hits as a solo artist. Better still a dollar from every ticket that is purchased will be going straight to the Cure 4 Kids foundation a non-profit that is close to Gwen's heart. The charity specializes in helping children with life-threatening conditions to access the medical attention that they need.
Bruno Mars is another artist who hit headlines recently, but not just for announcing a new residency. We wrote about an incredible story here, when he allegedly scammed a Texas woman out of $100,000. It turns out that the poor lady in question had been the victim of a romance scam that certainly wasn't carried out by Bruno Mars, but it's easy to see how easily these things spiral out of control.
Anyway, with his name cleared pretty swiftly, Bruno could turn his attention to his upcoming performances at the Park Theatre. This September, he'll be one of the star acts overseeing the grand reopening of the Park Theatre. Although this venue is known for being sizeable, it's not been possible to see Bruno Mars in a venue so small for a long time, meaning that tickets are likely to sell out very quickly.