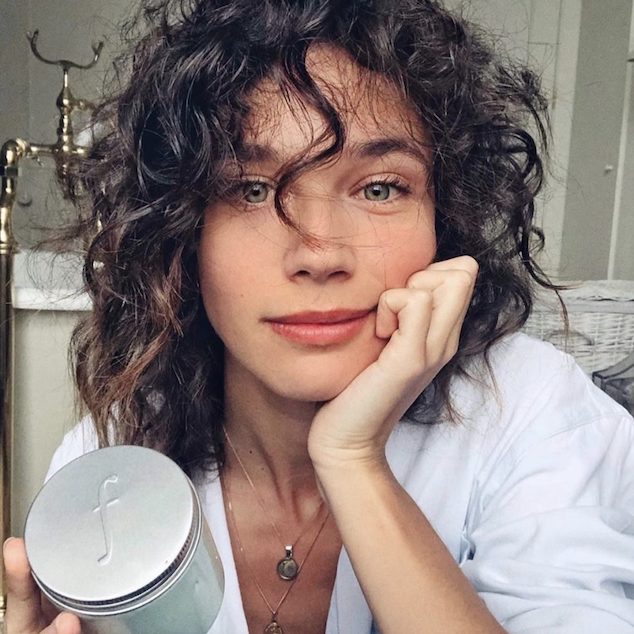 Function of Beauty Hair Care Product You Didn't Know You Wanted: Beauty Brand that allows users to customize their own high maintenance hair care needs. 
When was the last time you had shampoo or conditioner that felt like it was made for you? Probably never. Whenever we stroll through the hair care aisles, it's clear that beauty brands try to keep their products as general as possible. The most specificity you'll find is "for straight hair" or "for oily hair," but what if you have straight, coarse, frizzy, oily hair and just happen to love the scent of eucalyptus—like me?
Before, 'Function of Beauty', I would have said, "Good luck!" But now, this beauty brand is letting everyone with high-maintenance hair care needs customize their very own products. Better yet, it's cheaper than just about any other specialty hair product, and it's way more flexible to meet your needs. Let's take a closer look.
Bespoke Hair Care—at Target
That's right. After years of hair care innovation through their online store, Function of Beauty is hitting the brick-and-mortar beauty aisles of Target stores nationwide. This is a really positive sign for hair care lovers like me since it signifies that the industry is moving toward products that really accommodate your individual needs. 
More than that, traditional hair care is just getting a bit boring. It's exciting to see Function of Beauty on the beauty shelves, promising thousands of possible combinations that will make you look and feel your best. That's just better than the old two-in-one shampoo and conditioner "for curly hair."
What's even more fun is making your own formula. With Function of Beauty, it only takes three steps. First, you choose your "base." This is just your no-frills shampoo or conditioner, each specifically crafted for straight, wavy, curly, or coily hair. Once you pick that out, you get to the fun stuff: the booster shots.
Function of Beauty currently offers ten booster shots. These include strengthening, lengthening, volumizing, thermal protection, scalp soothing, curl definition, and plenty more. This is what really sets the whole bespoke hair care trend apart from traditional options—it lets you make a product that meets all of your unique needs.
For instance, I mentioned earlier that I have straight, coarse, oily hair and love the smell of eucalyptus. Well, with Function of Beauty, I can account for all of that—in just two bottles. I don't need to fill up my bathroom with a bunch of specialty products. I just need my own hair formula. And that's when we get into another big plus—the cost. Compared to those other pricey specialty hair care products, Function of Beauty really stands out as a super affordable way to get the type of shampoo and conditioner you deserve.
Also, I have to mention how great it is to have complete power over the scents. When I bought another batch of Function of Beauty using their online store, I was able to scale down the scent to be super subtle, which I prefer. If you aren't much of a fragrance person, you can even remove the smell altogether.
Function of Beauty also lets you alter the colors. Since every hair booster has its own unique look, it's really fun to see how the color of your bottle mixes with them. For my formula, I got a really nice blue shade that mixed beautifully with my booster shots! It's also important to note that all of the color options are 100% vegan and dye-free. Plus, you don't have to worry about other nasty things, like parabens or silicone additives.
My Final Thoughts 
Everything about my experience with Function of Beauty was great. From shopping around for booster shots at Target to getting my recurring recyclable delivery box from their online store, it was all great. After a couple of weeks using this product, I've seen the result I wanted and feel great. This is an easy product to recommend—because ultimately, you're the one who builds it!
Whether you're super picky about your hair care like me, or if you just want to freshen up your beauty routine, you should at least try Function of Beauty. For me, I can't imagine going back to using a bunch of expensive products that didn't really do much anyway. Once I found my formula, I knew that this was it! Also, you should take their short hair quiz. This makes it much easier to know what your own hair formula should include, and it's pretty fun.
About Function of Beauty
Function of Beauty puts you in charge of your own hair care routine. Most shampoos and conditioners on the market have to cater to a broad range of hair types and goals to justify their space on beauty aisles. Function of Beauty changes everything, giving you the chance to build your own custom hair solution in just three steps: pick a base, pick your boosters, and mix. Traditional hair care just can't accommodate the unique needs of individuals. Function of Beauty knows you're complicated, and with thousands of possible formulations, you can find the perfect fit.
Follow Function on Beauty on Twitter