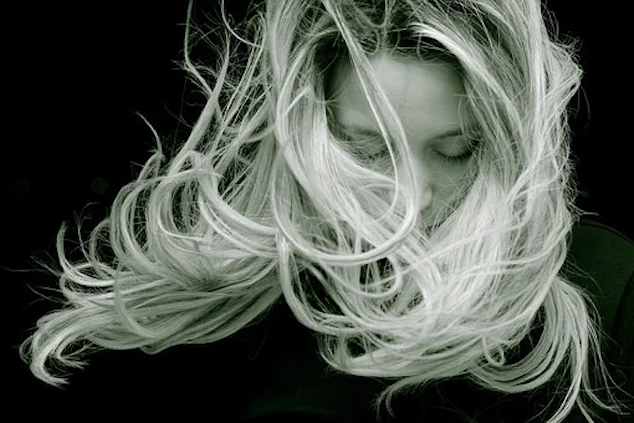 Hair Care for Women: Products Females ought to consider for styling needs, great haircut and the right high quality styling tools that come along with maintaining a great look. 
Having the right hair care routine is essential for every woman and once you find what works for you, your hair will be strong and healthy. Still, sometimes the process of discovering your perfect routine can be overwhelming and confusing, especially when there are countless products and options on the market.
This article will break down everything you need to know about hair care and explain which amazing products you should consider. Without further ado, let's begin!
Hot Tools
When it comes to styling your hair, having a good haircut and high-quality styling tools is crucial. If you are new to this topic, and you don't have much experience in using hot tools, you may feel confused. Don't worry! There are perfect hot tools for everyone and every hair type.
Hair Dryers
This is the most common and most obvious hot tool. Most people use it on a daily basis, no matter their hair type or length. There are numerous options on the market and each brand offers different benefits. Good hair dryers can be a bit expensive, but they are worth it! They can make a huge difference – your hair will be smoother, and you won't have to deal with frizz anymore. Look for the one with a concentrator if you want a smooth blowout or a diffuser if your hair is wavy or curly.
Flat Irons
Flat irons are very useful, and they can help you style your hair in many different ways. If you want an ultra-sleek, smooth look, you can take small sections of hair and really work your iron. Many people like to use it after a blowout, just to get rid of the frizzing and achieve a more polished look. On the other hand, it can also be used for curls or beach waves. No matter what type of hair you have, a flat iron is a must-have. 
Don't forget that hot tools can easily damage your hair if you use them too much, so make sure you purchase a heat protection spray before using a flat iron or curling iron. 
Curling Irons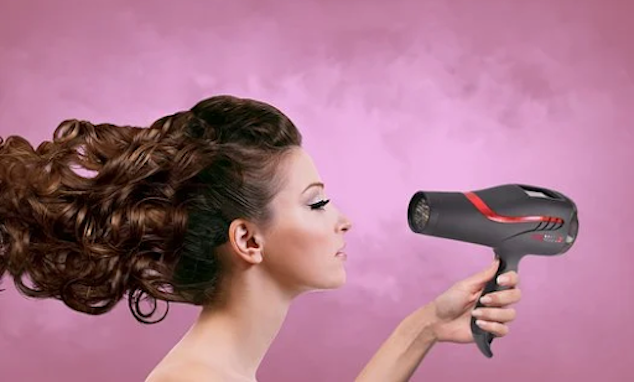 Curling irons are favorite tools for many women, especially nowadays when curls and waves are s and chic. They have many uses and can create various styles depending on the size of the barrel. For example, you can create loose curls or tight curls, an S-shaped curl or a ribbon-shaped curl; and so on. There are also different materials to choose from (ceramic, metal, gold-plated, or tourmaline).
Make sure you purchase a curling iron with adjustable temperature settings. You can then accommodate it to your hair type and the amount of curl you want. Lower temperatures will help you avoid damaging your hair since curling irons can cause some harm if they aren't used properly. Always use a heat protection spray – it is really a game-changer.
Leave-In Conditioner
No-rinse, leave-on, or leave-in conditioner is an amazing product that is used after washing your hair and before styling it. It works best if you apply it to towel-dried hair, and it has many benefits. For example – it protects your hair from damage, provides extra moisture, and helps you detangle the strands. A leave-in conditioner is a great option for any hair type but mostly for damaged, dry, or frizzy hair.
Hair Oil
Investing in hair oil can make a huge difference, especially if you have dry and damaged ends. It makes your hair shiny and soft while giving it proper nourishment. It is highly recommended to all hair types, and it is essential in any hair care routine. A high-quality hair oil minimizes the risk of split-ends and keeps your hair polished and frizz-free. It can also help you style it and give you a more polished look.
A Good Hairbrush
Many women forget about the importance of a hairbrush. Finding the right one for you and using it correctly can make a huge difference in your look. Brushing your hair helps in keeping it clean and tangle-free, but it also acts as a dry shampoo. It stimulates your scalp and enhances blood circulation, making your hair healthier. Brushing also distributes the oils and moisturizes your hair.
There are many different kinds of brushes out there, and you need to ensure you are using the best one for your hair type. Paddle, round, teasing, detangling hairbrush, or just a classic wide-tooth comb – there is something for everyone's needs.
Understanding what your hair type is whether 2C and 3A hair can help you figure out the correct treatment plan.
Taking good care of your hair is important. Healthy, glowing hair will instantly make you look better and more put together. Make sure you follow this guide and include some of these products in your daily routine. You will instantly see a big difference and feel more confident. 
"Invest in your hair. It is the crown you never take off."