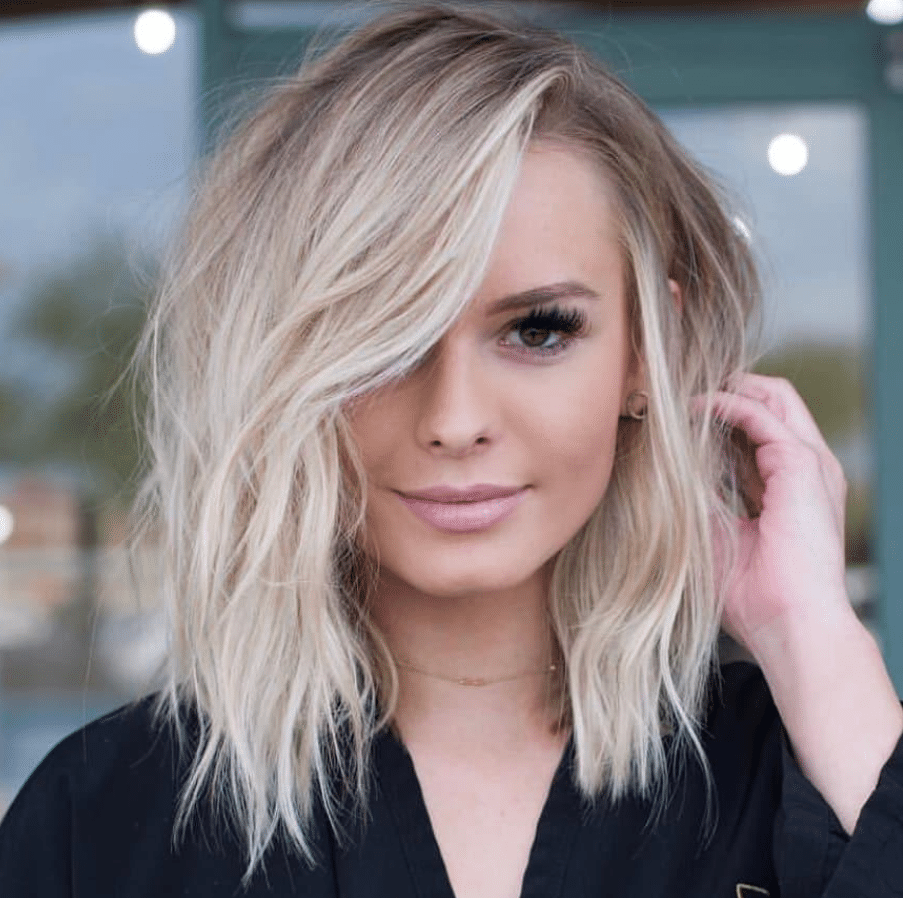 Layered bob styles are very popular among women. With so many lengths and finishes, we guarantee you will get a bob appropriate for you.
Are there any women who have never tried a layered bob haircut? Most ladies out there will say that they have at one point worn a bob. Bobs exist in a variety of length variations, and you are guaranteed to get the right bob that suits your face shape and hair type. Besides, modern bobs significantly use layering that increases or reduce volume making the whole look chic and modern.
When most women are choosing the right hairstyle, the most focus is on low maintenance. Bob haircuts are the best alternative for you if you are looking for low maintenance and easy-to-style haircuts. More and more celebrities are spotting layered bob haircuts, and we don't see why you shouldn't join the bandwagon.
   1. Pretty Pale Blonde
Do you have thick hair? Well, this is the right type of layered bob haircut we would recommend for you. You absolutely don't have to adhere to any dye application to make your hair achieve depth. Rather, the solid hue includes a cool feel to your bob. The pastel blonde is flattering and romantic with a bit of glam feel; it is best for people who are sensual and seductive as well.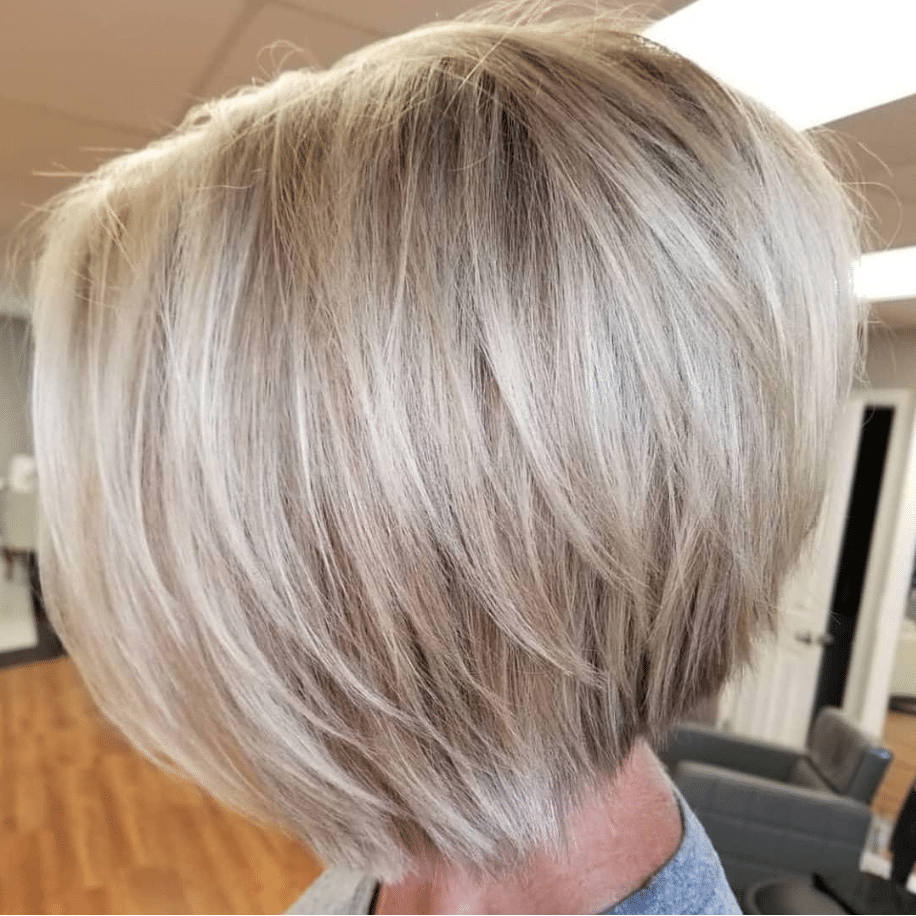 2. Curly Bob Styles with Highlights
For beautiful, voluminous and dimensional bob, choose layers that show off lowlights and highlights. Because of beautiful shades, the curls appear more like swirls. Take the bottom layer and curl it under, then curl the top and middles layers in different directions for a stunning feminine style.
   3. Layered Shattered Bob for Women with Straight Hair
The shape of this layered bob appears smooth and seductive on women with straight hair thanks to the lifting of the nape section. By incorporating shattered layers, you come up with a rough texture that gives a sweet look to your facial features and sharp contrast.
   4. Wavy Layered Bob
This exciting style includes neat waves and tidy, cinnamon-tan shade that gives you nothing but a  life-transforming look if you are blessed with honey or brown hair. Ladies with wavy tresses get a style that is simple to style in the morning and go.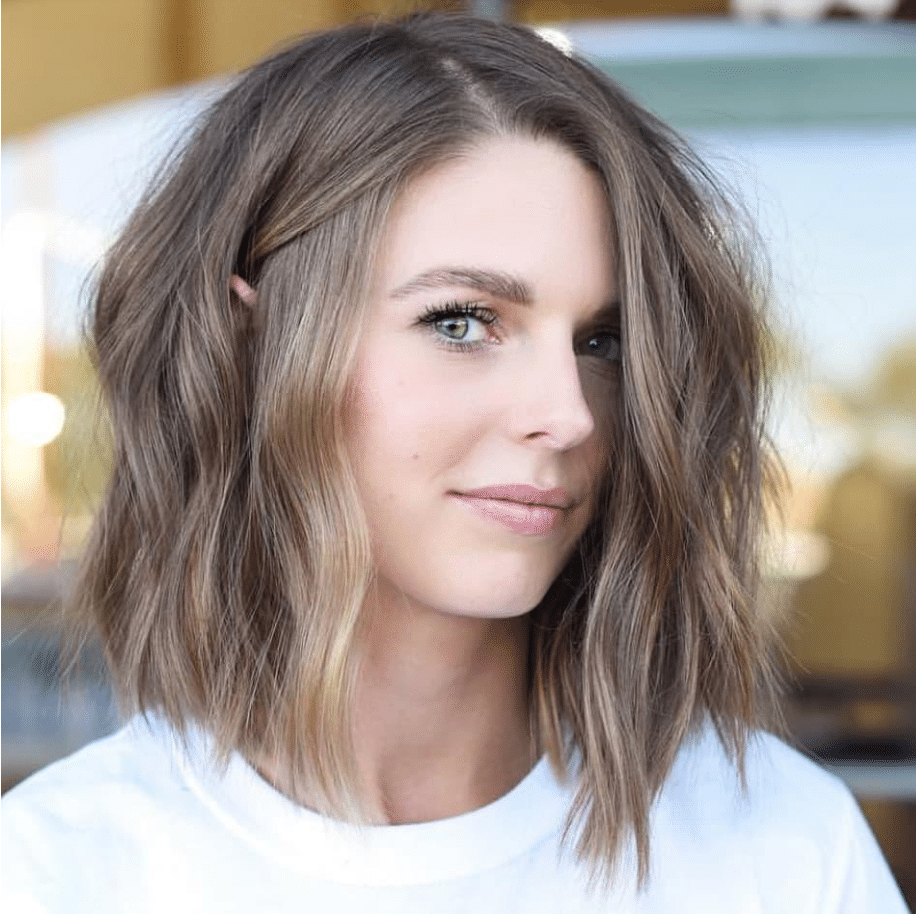 5. Ash Blonde Messy Bob
This classy layered bob with mass layers throughout achieves its messy look from immense backcombing. The as blonde colour boots its fashion-classic look. Whether you sport the messy bob sleek and straight or choose to wear it edgy with shaggy touch, you are sure to turn heads down.
   6. Disconnected Bob
A short bob incorporating extended layers always leaves a mark, whether it is continuous or detached . You can add life to your extended bob by adding fresh and dramatic waves. To achieve the style, take some top section hair and curl it subtly utilising a curling iron.
   7. Short Curly Dimensional Haircut
This is a contemporary take on the vintage shoulder-length layered bob cut. The dimension of this hairstyle is created by wearing the layers wavy and loose. And if you have natural tresses, make them moist and scrunch them using texturizing mousse and give it some few minutes to dry for the best look.
   8. Snow-White Wispy Bob
In case you posses a shoulder -length layered trees, they should be looking dull or boring. To avoid this, you may want to go for this immensely-white bob. It is a great thing trending right now. The shiny layers are a significant way of accentuating the framing of your face, and also boosting definition of both cheekbones.
   9. Disheveled Caramel Bob
This blunt angled layered bob with less tousling is the suitable day-to-day style. Straightened, bright hair exudes great professionality and is ideal for work. With some added texture or a little sea salt spray, the look becomes ridiculously unruly and fit for a Friday night out.
   10. Wavy Blonde Balayage
Many women love glossy hair, and the best thing about it is that you can achieve it effortlessly if you have layered bob haircuts. Short hairdos are usually healthy since they lack split trimmings and dryness most present in long hair.