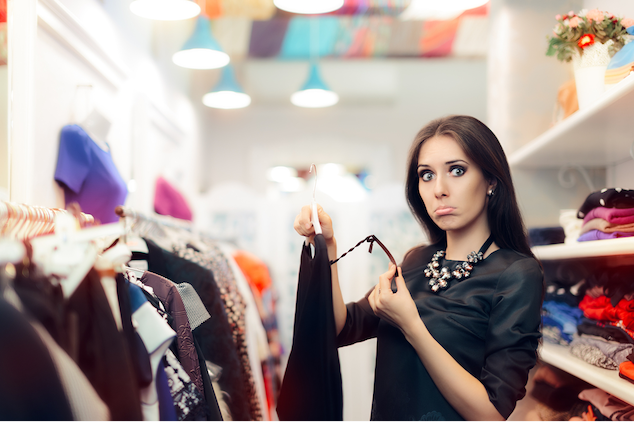 The Top Fashion Essentials for Any Budget: Maintaining Variety is a matter of investing in versatile quality timeless pieces

& accessories 

that allows you to mix

& 

match. 
Want to get the most out of your wardrobe? If your closet is in need of a major revamp, versatile pieces should be at the top of your shopping list. And, when you invest in basics that can be mixed and matched, you'll have something to wear for just about any occasion.
On a tight budget? If that's the case, know that you can still refresh your wardrobe by being a savvy shopper. To get started, find quality clothing and accessories that are inexpensive, swap pieces with friends, or search for vintage styles.
Here are the top fashion essentials you should have in your closet. 
Lingerie and Garters
What you wear underneath your outfit can greatly heighten your confidence. If you think lingerie has to be expensive, think again. For instance, Yandy offers a range of quality pieces at affordable prices with something to fit and flatter every body type. 
Case in point: Sexy garters and other intimates will make you feel good about yourself and can be worn in different ways. Not just for weddings and the bedroom, garters can be accessorized every day with shorts, skirts and dresses. Of course, there are countless colors to choose from, so you can change up your look without breaking the bank.
Classic Blue Jeans
A pair of blue jeans is worth investing in, because they can be worn throughout the day and into the evening. If you're on a budget, stay away from fad styles and instead opt for a timeless pair. Take the time to find the perfect fit, and unless you're confident with the brand's sizing, try them on in-person first. 
Your jeans will be a wardrobe staple. Wear them with heels and a camisole for a night out, a white shirt for a casual meeting, or a tee and flat canvas shoes for a day of shopping.
Fitted Blazer
A fitted blazer is another must-have fashion accessory. In fact, the right blazer can be paired with dresses, jeans, black pants and skirts. This should be a statement piece but wearable with any outfit. Look for a dark neutral shade such as navy or black, with interesting embellishments or textures.
Blazers should last for multiple seasons, and you can often find a preloved bargain. Additionally, your body type will help determine the best style for you. For example, taller girls can rock a longline jacket, while shorter girls may prefer a cropped look.
On-Trend Accessories
Being at the forefront of fashion can be expensive. Instead of upgrading your entire wardrobe every season, consider purchasing cheaper accessories. For example, in 2021, yellow will be a fashion favorite. You can get the look with a pair of yellow earrings, nail polish or a badge.
Conversely, if you're feeling creative, revitalize old clothes to give them a new life. Tie-dying has made a comeback, and you can do this at home with a white tank and fabric paint. Or, you can rejuvenate a pair of old jeans by turning them into shorts or add strategic rips for a designer twist.
The Wrap Up
It's possible to revamp your wardrobe on any budget. A few versatile essentials will ensure you have something to wear every day of the week. Garters will give you confidence and can be worn as underwear or outerwear. 
Plus, know that a pair of classic blue jeans and a blazer can be worn in several ways and be transformed with seasonal accessories. Be creative with your fashion, and spend your money wisely.