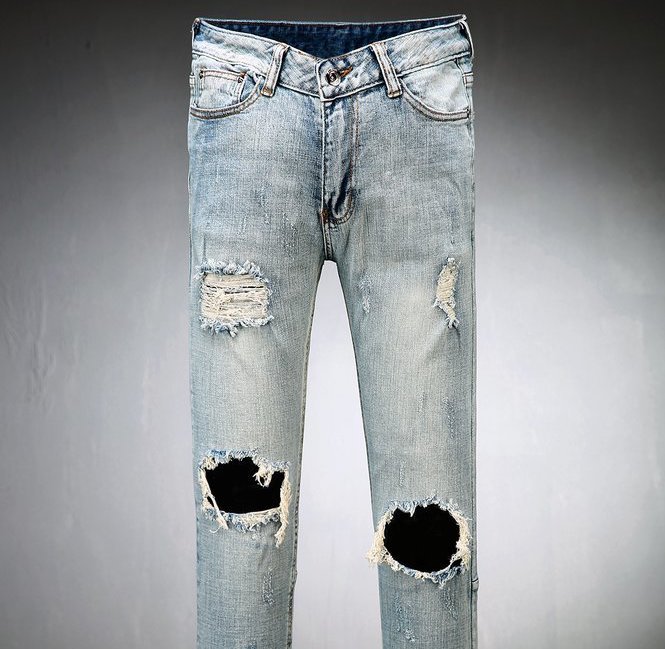 Distressed Jeans Mens: An expose of new fashion styles courtesy of Vicemode as the cult denim favorite takes on new sensibilities in popular culture. 
Denim pants, or jeans as we like to call it, were basically introduced in to the world of fashion as work wear.
Did you know that?
That's right. They were a means to withstand all the extra wear and tear that factory workers went through.
As if ordinary denim jeans weren't rugged enough, then came in, distressed or destroyed jeans with rips, tears and frayed hems.
Jeans by themselves had become classics within just a few years of being introduced. It goes without saying how unmatched they are now in comfort and style. Now their distressed versions are at an all-time high in terms of popularity.
People just seem to love the distressed detailing as they are trending in both men's as well as women's fashion right now! And have you seen how many varieties of styles there are in distressed jeans men's available in online stores like Vicemode?
A gazillion!
You can style them in a million different ways too.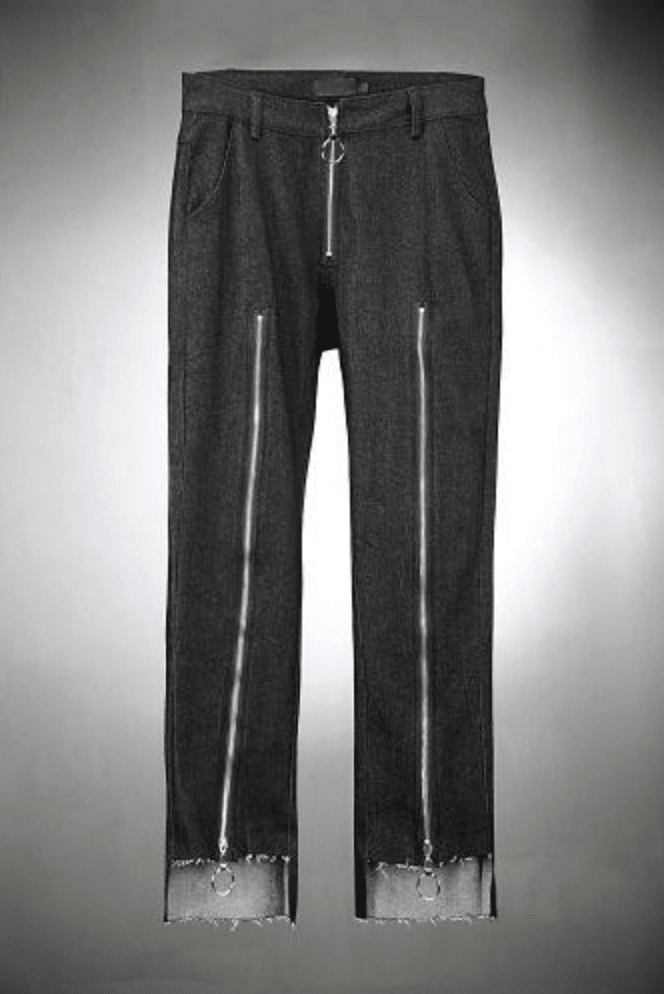 Here are a few quick tips on styling distressed jeans mens available at Vicemode and other leading online stores:
For an ultra-casual look you can wear ripped knee jeans with a white T shirt and maybe a checkered shirt over it. For the feet, comfy sneakers of course.

Jeans don't always have to be super casual. You can achieve a smart casual look by teaming distressed jeans with a simple shirt and a fitting jumper over it can make people take you seriously. Throw on a pair of nerdy glasses and you're good to go!

For the ultimate sophistication in distressed jeans, all you need to do is pair them with a smart men's waistcoat and a formal suit or blazer on top. A plaid scarf accessory can further lift the charm.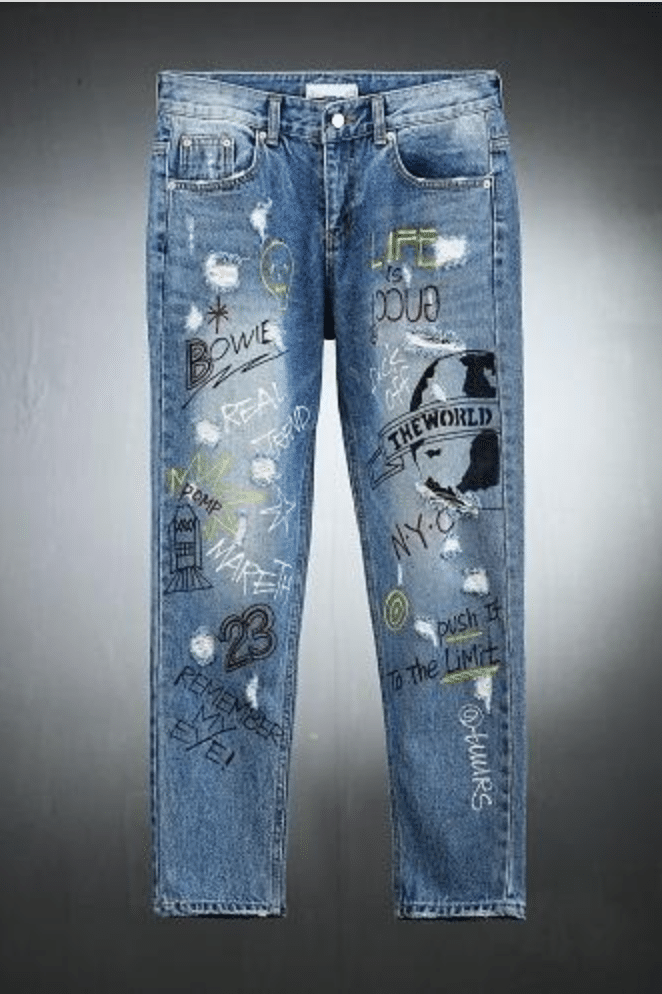 If you're a fan of the grunge look, then don't be afraid to wear your ripped jeans with a simple T shirt and boots. A fancy hat like a fedora or a derby hat can take the style quotient higher up.


Dramatic looks in monochromatic blacks are also very popular. A black pair of distressed jeans with your knees and ankles showing and a black shirt can make a super hit.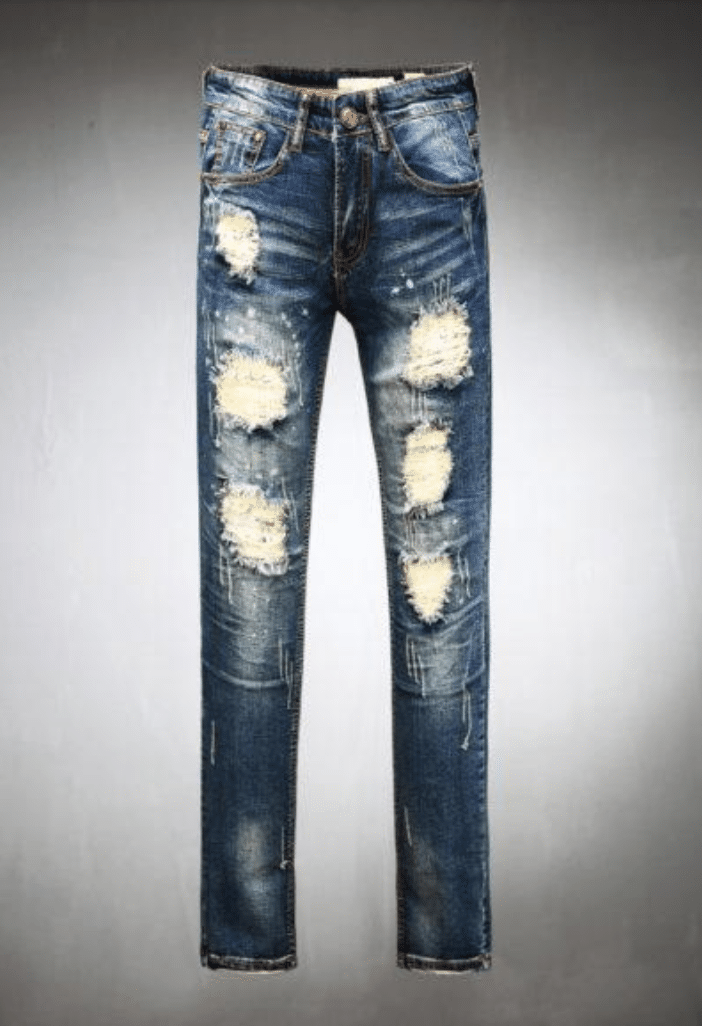 Street style is never complete without classic camo prints and needless to say, distressed jeans and camos are a match made in heaven! A military green colored hoodie over the camo T shirt would give an added edge to the look.

Ripped jeans don't always have to be associated with grunge or hip hop fashion. It can be alternatively styled with just a chunky jumper, brown boots and a scarf for a more put together look.

Sneakers are always good with distressed jeans. On some special styles, dessert boots and shoes can also be used strategically.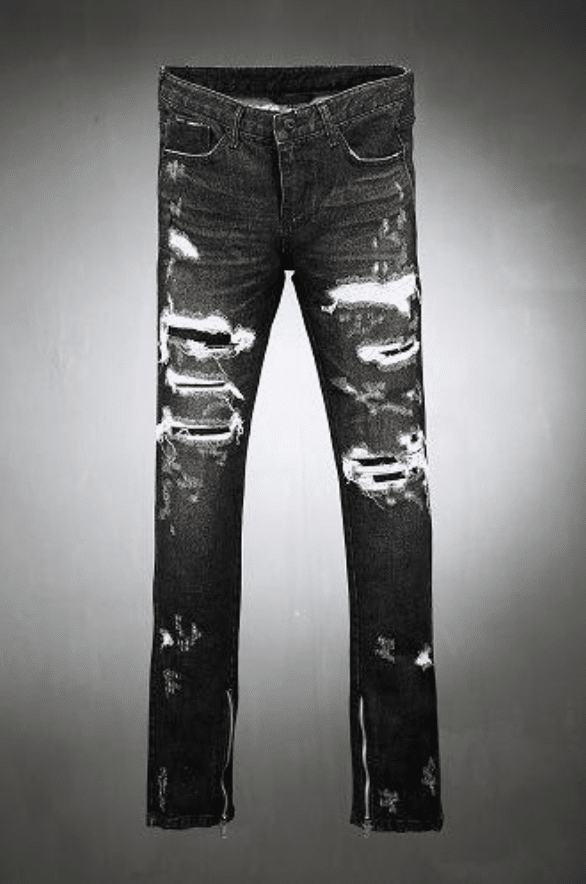 So that's how you can style your distressed jeans. Get your pair right away and start styling. You can also improvise your own details with the help of a thin blade, although you have to be careful. Someone experienced in the art of ripping can be an advantage.