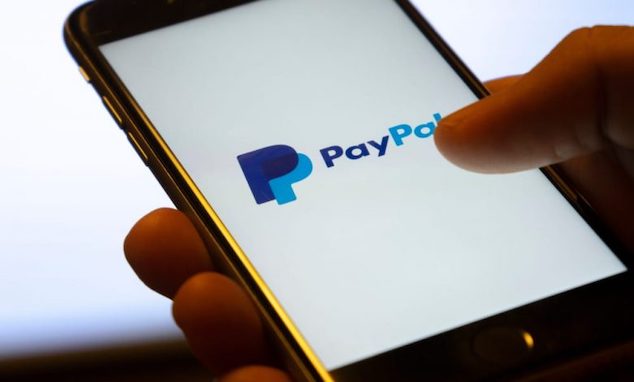 PayPal Money Adder Scams: Understanding how Free PayPal Money, or PayPal Money Generator really works and what other payment/cash generation methods you should use instead on the web. 
Have you ever been the victim of PayPal money adder scams? The internet is full of promises to make money fast, get rich quick doing very little, or make money for nothing. On social media comments, unsolicited emails, and even in web adverts – these schemes are promoted everywhere you look.
One such scheme that is prominent these days is PayPal Money Adder. You may also have seen it called names such as Free PayPal Money, or PayPal Money Generator. If you have seen this type of scheme promoted, you may be wondering to yourself – what is this, and is it legit? We have done some investigation into the claims, and here we'll share everything we found out.
     1. What is PayPal Money Adder?

As the name suggests, PayPal Money Adder claims to add money to your PayPal account for doing precisely nothing. There are variations on how the money adder is supposed to work. Some will ask you to download a piece of software to your computer. Others merely ask that you fill in a web form. The promise is that you will then have extra cash added to your PayPal account – up to hundreds of bucks per day.
You will be asked to provide some details – the email address you use for your PayPal account, and sometimes your name – and it will even ask you to select an amount of money to receive. Then, according to the claims, money is passed to you automatically. Sounds too good to be true, right?
     2. Is PayPal Money Adder Legit?

In a word, no. If something sounds too good to be true, then it generally is, and this PayPal scam is no exception. If you see one of these schemes promoted anywhere online, then our advice is to steer well clear of it.
It's always good to remember that you don't get something for nothing, especially when it comes to online promises of free money. Over the years many unfortunate people have been duped by these scams, which regularly take on new forms. The one thing that they all have in common is that they offer easy money. In times of economic hardship, it may be very tempting to try one of these offers – if you're thinking about it, then don't.
It is not only PayPal users who are targeted by this particular scam. There are similar promises made to add money to your Bitcoin wallet, or to your credit card. Any online promotion of a money generator or money adder should be avoided at all costs.
    3. How Does PayPal Money Adder Work?

The short answer is that it doesn't work, at least not in the way that it claims to. However, it works for the scammers, so let's see what really happens when you use one of these so-called money generators.
If the procedure is to fill in a web form with your name and email address, the purpose here is to collect your information so that they can sell it on to third parties. You will not receive any money, but your email inbox will be full of advertising spam forever more – or until you are forced to change your email address.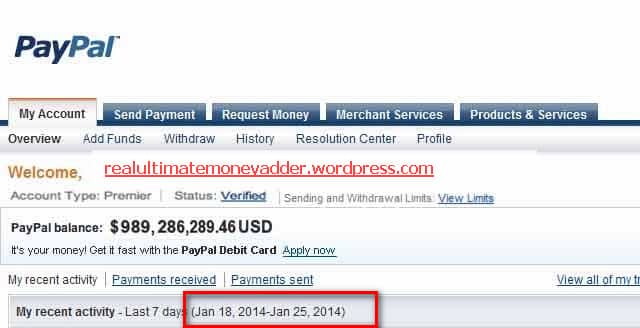 Some PayPal money adders ask for you to download software. As an aside, it is never advisable to download anything to your computer if you are not 100% sure of its origin. This is no exception. In some cases, there will be a small fee to download software or a mobile app. Even if it is free, it is still not legit. The software very likely contains malicious code that can infect your device and steal your sensitive data – potentially very damaging.
Some money adder scams try to come across as more legit by charging a lot of money for the software. The idea is to make the product seem like it has real value, and therefore must work as promised. Again, don't fall for it. All you are doing is handing your money, and potentially all your data, to the scammer.
    4. Is PayPal Safe to Play Casino With?

We should make it clear that the PayPal Money Adder scam has absolutely nothing to do with PayPal itself. The payment platform is used worldwide for secure transactions between individuals and businesses – millions of such transactions take place every day. Genuine security breaches are extremely rare, and if they do happen the platform is well equipped to deal with them so that users are protected.
There are many reasons why PayPal remains the top payment gateway for ecommerce worldwide, security being the number one factor. In the UK, a good example of PayPal security is its use as a banking option in online casinos. The UK casino industry is the most tightly-regulated in the world, so the existence of PayPal casinos gives customers a double assurance.
What do we mean by this? First, the very existence of a PayPal casino UK shows that PayPal is a trusted site. This is because the casino regulators are very strict, imposing a lot of controls on what kinds of banking methods can be used. UK casinos would not be allowed to use a payment platform with even the slightest hint of a security issue.
Second, it is a sign that the casino itself is trustworthy. Why should this be an issue, in such a well-regulated market? Well, it is the internet, after all, and you can never be too careful. Sometimes a site can slip through the cracks, especially if a user has a VPN or something similar to access sites blocked in this country. A PayPal casino is an indicator of a trustworthy provider, as PayPal will not work with dodgy sites – in order to preserve their reputation. 
    5. How to Spot a PayPal Money Adder Scam

You will see the money adder scam promoted in a number of ways. The most common are:
In the comments section of an article online

On social media platforms

Web advertising

Direct email

All will have one central message: free money to your PayPal account. The way that they go about this may vary. 
Spam comments on social media and websites are annoying, but easy to ignore. You can report comments to the platform, and you can hide or block the user who posts them. The one thing you should never do is follow the link they are promoting. The same goes for web ads offering money for nothing.
As for emails, a general rule is never to click a link or reply to an email that purports to come from PayPal. Any important messages will be available when logging into your account directly. We hope that we have helped to convince you that this PayPal Money Adder does not work, and is in fact just another scam.