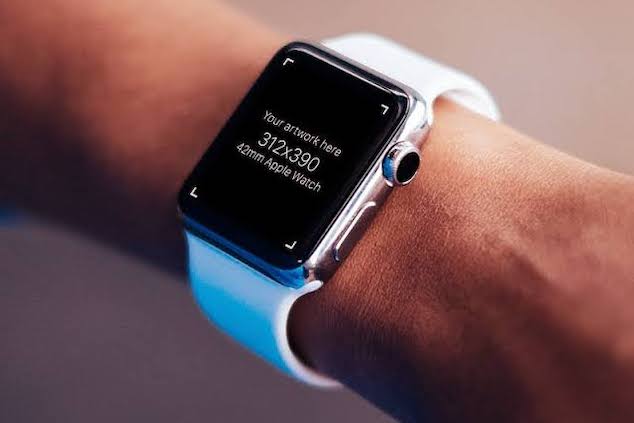 So you have an idea for a mobile application for the Apple Watch? Then the Apple Watch mockup is your best bet in order to get the support you need.
Gone are the days when you wear a watch just so you know what time it is. Over the years, the watch had been updated to also show the date. But today, watches are more than just a timekeeper. In the case of the Apple Watch, the technology that truly revolutionized watches, there are dozens of things you can do with it. One of the best things about the Apple Watch is that you can connect it to your iPhone. This means that you can do things on your Apple Watch that you usually do with your iPhone.
It is quite outstanding when you think about how we survived without reading our e-mails the moment we receive it. It would have been impossible before since we could only access our e-mails through our computer. Eventually, e-mails could be accessed through the phones and then we could read it as soon as we receive it. However, if we are in the middle of an important meeting, checking your phone may be a bit rude. But you might be able to get away with just checking your phone. With the Apple Watch, though, you could get away with reading your emails covertly. 
Since the watch is linked to your iPhone, you could also answer calls. You could also use it to communicate ala walkie-talkie. You can also record a voice memo, which you could send through mail. So the Apple Watch is just another technology that allows you to communicate.
Another reason why the Apple Watch is very popular is because it is a significant tool for health matters. This kind of watch can monitor your pulse, heart rate and the number of steps you make. It can also track other activities so that you can reach your fitness goal. 
For sure, you have your own ideas on what other applications you can introduce to the Apple Watch. When you do have that idea, you have to be able to present it to the right people so that the watch application can be created. But first, you need to gain support for your concept. 
Apple Watch mockup
The mockup is the best way to present your idea to the right people. It is a placeholder for you to be able to present how your digital product will look in the real world. Digital store Ramotion is one of those online entities that create PSD mockups that look very professional and are great at elevating your digital product. You may have a creative idea, but if the audience will not be able to relate to it, then you will not be able to achieve your desired backing. 
This is why an Apple Watch mockup is a powerful tool in professional presentations. It will allow you to show how good your digital product is especially when people can see it on the Apple Watch. 
So what should you look for in Apple Watch mockups?
Realistic
This is very important. The reason you are using a mockup in the first place is because you want the audience to see what the digital product will look like when it is actually in use. So of course you need realistic iOS mockups, particularly those that use the Apple Watch in the design. 
With available free mockups online, finding a mockup is not a problem. The only thing you have to really think about is finding a mockup that really suits the digital product you want to present. There are a number of Apple Watch mockups available, but you really have to be smart about choosing the most suitable one for your application design. 
For example, there is one clay mockup that features a yellow background with three Apple Watches in three different colors: green, pink and blue. The mockup is very attractive. However, this kind of mockup is not something that will fit in all kinds of concepts. This kind of mockup is more fun and hip. So if you have a more serious application concept like one that allows you to browse the news, such mockup will be kind-of jarring. However, that is a great mockup if you have an application that allows you to browse funky accessories. 
Simple
If you are in the technology business, then most likely you don't mind being confronted with complicated technology. However, if you are pressed for time, then you just want something simple. So look for Apple mockups that allow you to just drag and drop your design on the screen of the mobile devices. 
While browsing for the right Apple Watch mockup that you can use, make sure that you down load either PSD file or those in Sketch formats. These are the easiest to work with. They are also mostly compatible with other applications. Also, note if the file has a Smart Object, which is important if you want to preserve the original version of the file you will be using. 
When you already have all the tools you need, you only have to drag and drop your application design to the screen of the Apple Watch. All editions will be limited to the smart layer, which means the image you will use will not be distorted. 
Apple watch mockup | watch mockup apple | watch mockup psd If you are looking for Free #Mock-up #Vectors #PNG #photoshop #images #mockup #designer you are at the Best place, because in this article we are going to share with you Free #starwars #theforce #cover #mockup #epicv… pic.twitter.com/e9so9EmXmt

— BottleField (@bottle_field) December 12, 2019
Sophisticated
You want mockups that would put your iOS apps ideas to the next level. You can do that when your mockup is clean and sophisticated. Quality mockups are available on reputable websites or digital stores. So make sure you are aware of the credibility of the source of your Apple Watch mockup. 
Creating your own mockup using the mockup template on the internet doesn't need heightened skills. You don't even need to be a graphic designer in order to put your own spin in the mockup. It is just a matter of putting your own touch to the mockup. However, your discerning skills should come into play. The mockup is supposed to be your key in elevating your mobile application concept. Using a mediocre mockup could cost you the project. 
It doesn't seem like the Apple Watch could get any better. It really has everything you need and more. This technology may be small but there are so many practical uses like calculator and compass. Women could even track their menstrual cycles through the Apple Watch so they will never be caught by surprise. You can even use it to pay for gods via the Apple Pay. If you get lost, the Apple Watch can also give you directions.