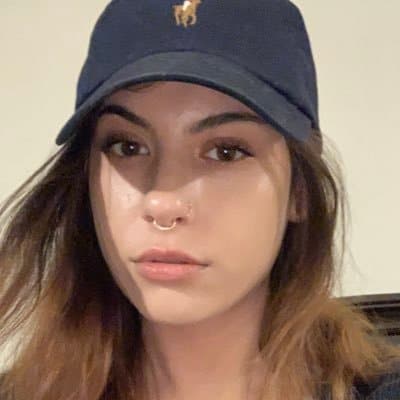 Kiefer Police Chief Johnny O'Mara daughter, miss omara twitter handle goes on social media platform accusing her Oklahoma father of being a PIG and proudly racist. 
Do you suppose? The daughter of an Oklahoma police chief involved in the 'pigs' Starbucks scandal which led to a barista being fired over the disparaging remark has accused her father of himself being the slovenly debauched cop (and then some) that local officers last Thursday found themselves accused of.
The young woman, who claims to be the daughter of Kiefer Police Chief Johnny O'Mara, left little to the imagination after blasting off a series of tweets, claiming that she knew the police chief to be 'blatantly, proudly racist' before they became estranged.
'I'd like to say that he is absolutely a pig and I'd like to thank the brave men and women from Starbucks for their service,' @MissOMara posted on Twitter.
Adding, 'for the record, my father has [zero] business being a police officer.'
But there's more.
Oklahoma Starbucks manager reckons she was wrongfully fired over pig cup scandal
💀💀💀💀💀💀💀 stop it you made it to the post @MissOMara https://t.co/HM1dLzgLqX

— Jim (@LLPercocets) December 2, 2019
'Watch me become a social media star dad!'
'He was blatantly, proudly racist when I was a kid,' she also tweeted. 'Said things I would never repeat. He treats women like dogs, including his own daughter.'
The Starbucks scandal began when the police chief wrote on Facebook (since removed) about how one of the officers made a Thanksgiving coffee run for the department — only to return with orders plastered with 'PIG' on the labels.
'What irks me is the absolute and total disrespect for a police officer who, instead of being home with family and enjoying a meal and a football game, is patrolling his little town,' O'Mara wrote according to the nypost, prompting the coffee chain to issue an apology.
Starbucks replied to O'Mara's post with an apology, and in a subsequent statement revealed that the Starbucks barista deemed responsible for the 'pig' labels having been fired. But maybe they needn't have been canned after all….
O'Mara's daughter has since dished dirt on her dad and local police, saying that in fact officers weren't as irked by the insult.
'The deputy it actually happened to told my mom he didn't really care and that it was a harmless joke, no big deal,' she said. '…but my father is a camera whore who couldn't resist the attention.'
Her tweets have since gone viral, with the initial post racking up nearly 90,000 retweets.
The messages apparently gained enough traction that her father took notice.
In an update post, the daughter tweeted, 'update: he has seen it and had someone call my mom to 'get that s–t off twitter' lmao he is upset.'