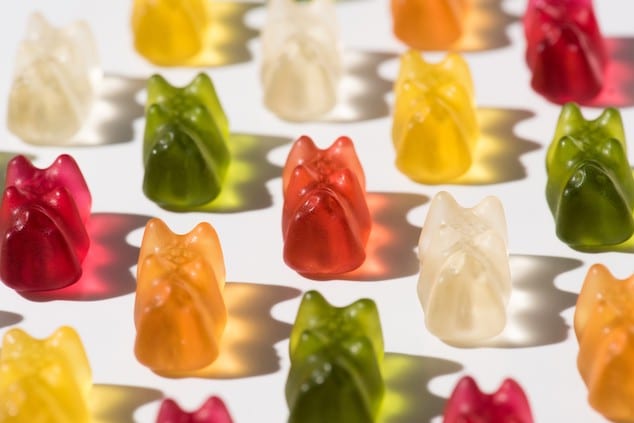 Best CBD Gummies Purchasing Guide: How consumers can ensure they are buying the highest quality grade of CBD and are certified of highest authority. 
When you are looking for the right CBD gummy brand, you may feel overwhelmed with options. There are a lot of reputable companies out there, but there are also lots of companies trying to scam you out of your money. Some companies try to save money by cutting corners, but this results in lower-quality CBD gummies, and may even expose you to harmful chemicals or unwanted THC. 
Verma Farms leads the way in producing high-quality CBD gummies you can trust. They taste delicious, are formulated with certified organic hemp grown on the beautiful Hawaiian Islands, and made with the greatest care possible. Verma Farms' meticulous attention to detail sets the example for every other CBD gummy company on the market, and makes shopping simple. Let's look at what they do to ensure every batch of CBD is the best available, and what you should look for in any CBD purchase you make.
Certificate of Authenticity
The FDA has recently raised concerns about reports of CBD gummies being contaminated with heavy metals and pesticides. This is a real concern because disreputable companies are cashing in on the lack of information available, cutting corners, and taking advantage of consumer enthusiasm about a new product that has the potential to do wonders for their health. 
When companies cut corners, they put the consumer at risk of exposure to heavy metals and pesticides, and they may even mislabel the product altogether. The amount of CBD in the product may be more than the labeling indicates, or it could be less. In some cases, there is no CBD in the product at all. Additionally, sometimes products contain THC that is not noted on the labeling. This leads to unintended exposure, and can cause consequences ranging from accidental intoxication to failed drug tests.
Third-party lab testing prevents the risk of exposure to unexpected substances, because the labs confirm that labeling is correct, and that there are no dangerous chemicals or heavy metals present in the CBD used for the gummies. Third-party labs are not affiliated with the brands that invest in their services, so they have no interest in the results outside of accuracy.
Companies that hire a third-party lab to test each batch of CBD they produce are able to provide a Certificate of Authenticity (CoA) confirming the purity and potency of each product. Brands that pride themselves in the quality of their CBD make the CoA readily available, usually on their website or through a QR code on the package itself. If you cannot find a CoA, then you should shop for a different brand of gummies.
When you find a brand that provides a CoA, you can be confident that the amounts of CBD and THC labeled are accurate, and that the products are free of harmful chemicals and heavy metals. Make sure you get what you think you are getting, by confirming it through a brand's third-party CoA.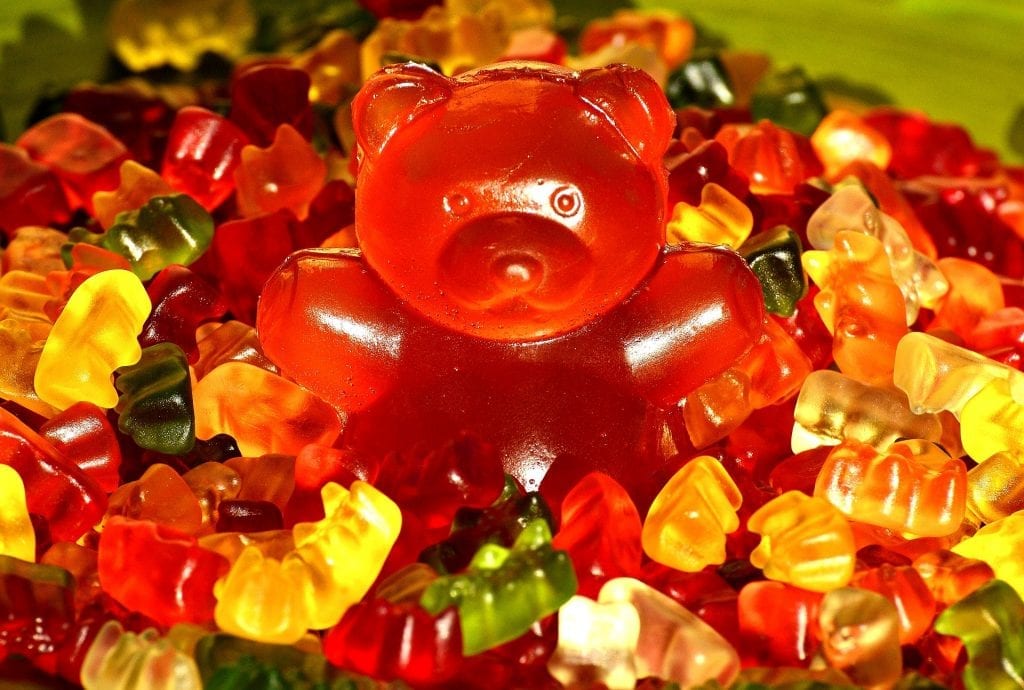 High-Quality Hemp
Hemp is a versatile plant and can be grown almost anywhere. It accumulates the environmental elements surrounding it, and works as an excellent mitigator for greenhouse gases and soil contamination. While this may be great for the environment, it is also usually the source of heavy metals sometimes found in samples of CBD. Hemp cultivated for CBD production should never be grown in polluted soil or irrigated with polluted water. 
The brands cutting corners source their hemp from foreign countries that do not have the same strict regulations the USDA has. These countries may not monitor what kind of soil the hemp is grown in, and they might also allow the use of pesticides and fertilizers that would not pass USDA standards. 
The best source of high-quality hemp is right here in the United States. The USDA has strict regulations about the soil that plants intended for human consumption are grown in, the kinds of pesticides and fertilizers that can be used, and the amount of pollution allowed in the environment. They carefully monitor their agricultural activity, and there are harsh penalties for anyone operating outside of regulated guidelines. 
An organic certification is the highest quality marker for the hemp used to make the CBD in your gummies. CBD gummies made with certified organic, non-GMO hemp, are sure to be free of any traces of harmful pesticides, fertilizers, or heavy metals. The hemp is grown in the cleanest soil, irrigated with fresh water, and sustainably harvested.
Brands that use high-quality, organically and domestically-grown hemp, are proud to show it. When you find a product that displays the emblem indicating their hemp was grown in the USA, and it is certified organic, you know you have found a product you can trust. 
High-Quality Distillation
Less expensive processes to distill CBD from hemp damage the integrity of the final product, and affect purity and potency. Some processes require raising the hemp to higher temperatures, which can change the makeup of the CBD. They also need added solvents to extract the oil. These solvents can leave traces in the resulting CBD, and dilute potency.
The best way to distill CBD from hemp, is through the CO2 extraction process. It may be a little more expensive, but it does not require additives or solvents, and it can be done at lower temperatures. This means that the CBD distilled is as close to the original form within the plant as is possible. Potency will not be diluted, and the construct of the CBD will not be altered.
Final Thoughts
There are lots of scammers out there, but you can easily avoid them when you know what you are looking for. When choosing the right CBD gummies, you just need to keep a few simple things in mind, and now you know what they are. 
Make sure you know what you are getting, by looking for a certificate of authenticity from your brand. If they are proud of their results, it should be easy to find. Make sure that the hemp used to make the CBD in your gummies is grown in the United States. Certified organic hemp will ensure the best quality you can get. The CO2 extraction method will give you the purest and most potent CBD possible.