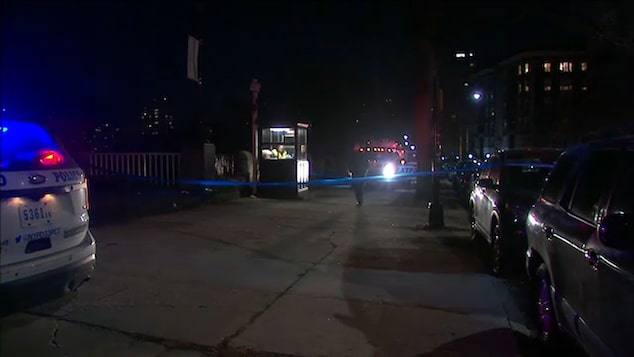 Barnard College student stabbed to death in failed Morningside Park robbery. 18 year old female set upon by group of men who sought to rob victim. 
A Barnard College female student was fatally stabbed during a mugging in Morningside Park, Wednesday night, just steps away from Columbia University.
The 18-year-old victim was walking down a set of steps to the park on W. 116th St. near Morningside Drive when a group of young men confronted her and tried to rob her, sources said according to a report via the nydailynews.
One of the men knifed her repeatedly in the stomach, and the group scattered. The incident occurred just on 5.30pm inside the Manhattan park.
The victim staggered back up to the steps to a Columbia security guard booth, only for the guard to be out doing his rounds. When he returned, he found the collapsed victim and called 911.
Medics rushed the student, who had several stab wounds, to Mount Sinai St. Luke's Hospital where she mortally succumbed to her stab wounds.
Police found a woman's hat, a butterfly knife and an uncharged cell phone near the victim, cops said. The victim's name was not immediately released.
Cops followed a trail of blood to a fifth-floor apartment the nearby Grant Houses on Amsterdam Ave. Inside, they found a 16-year-old boy who fit a description of her attacker, wearing a green jacket.
The youth was taken into custody. Charges against the teen boy are pending.
Investigators are trying to determine whether that person is the same one wanted in the stabbing abc7 reports.
The apartment is a known hub for criminal activity, the sources said.
Tessa Majors Barnard College student stabbed to death by gang: killed steps from campus
UPDATE: 18-year-old Barnard College student found stabbed to death was robbed by group of suspects. She managed to climb stairs wounded from Morningside Park, collapsed in front of school security booth, empty as guard made rounds. Found 30mins later. Too late. 1/3 pic.twitter.com/d7Ciu046fe

— CeFaan Kim (@CeFaanKim) December 12, 2019