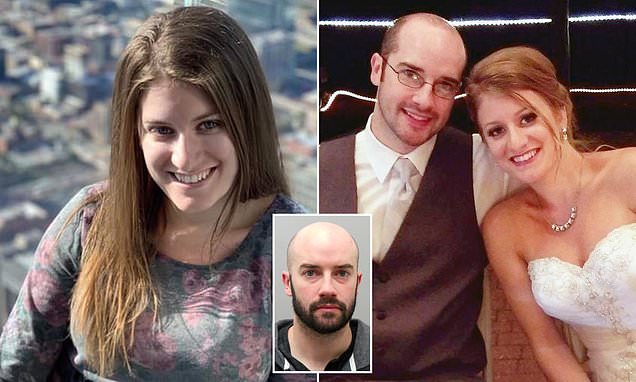 Jennifer Rothwell missing: St. Louis County, Missouri husband, Beau Rothwell charged w/  murder after DNA confirms blood found inside the home as hers.
The husband of a missing Missouri woman initially arrested Wednesday on evidence of tampering charges — has now been booked with murder after investigators used DNA samples from his missing wife's parents to confirm blood found inside the home as hers. 
Beau Rothwell, 28, was initially charged Thursday with tampering with evidence in the case of Jennifer Rothwell, 28, a chemical engineer last seen leaving her home in Creve Coeur early Tuesday.
Come Friday morning, charges were upped to second-degree murder after investigators used DNA samples from Jennifer's parents to confirm blood found inside the home as hers- St. Louis County police said.
In a released probable cause statement, prosecutors say Beau Rothwell was spotted on video buying supplies like bleach, carpet cleaner and gloves, a day before the man's wife was last seen on Tuesday. 
Detectives also found a wet carpet soaked with bleach and 'large areas of blood' in carpeting and an underlying pad during a search of the couple's home Wednesday, indicating evidence of murder, police said in a news release.
The missing person investigation for Jennifer Rothwell has now been reclassified to a homicide according to a Facebook post. Come Friday, Jennifer's body had not been found. 
Officers searched her home and a wooded area late Thursday between where Jennifer's car was found shortly after she was reported missing, KMOV reports.
Following a Friday morning court appearance, Judge Jason Dodson remanded Rothwell in custody with no bond being held, KSDK reports.
It remained unclear why the missing woman's husband, a project engineer, may have sought to have his wife murdered.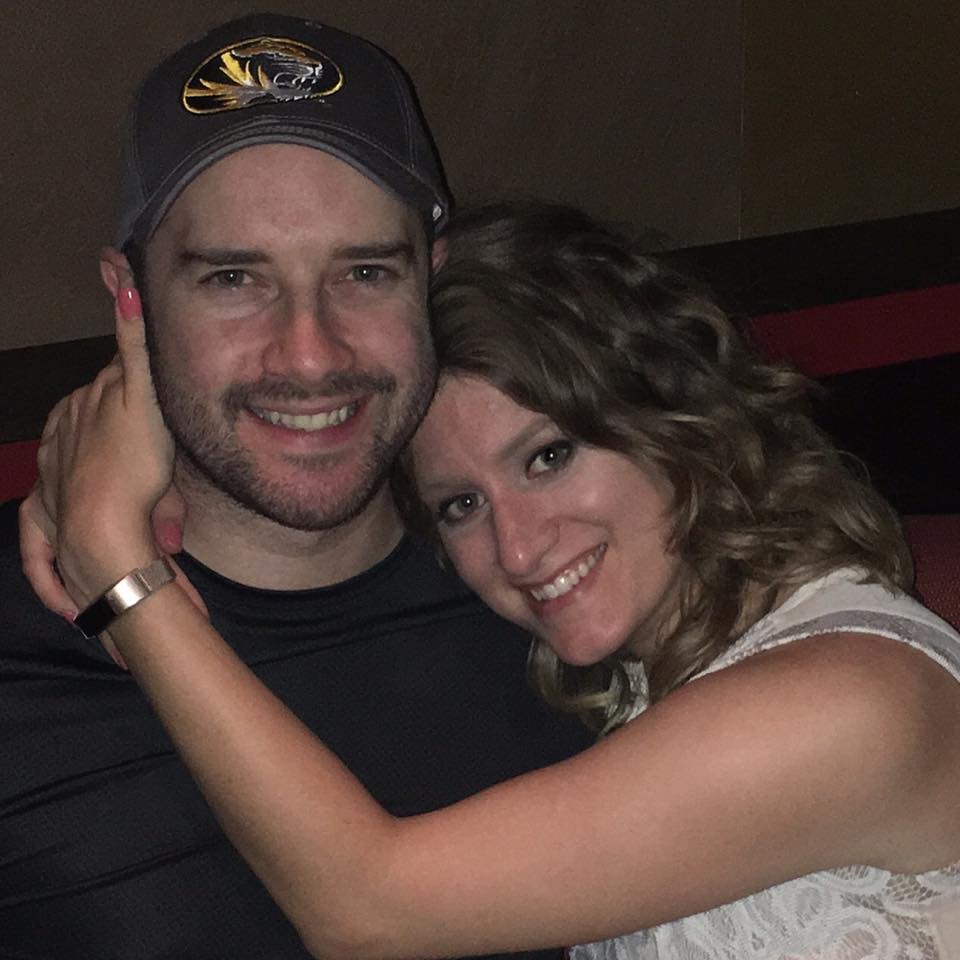 A man I now recognize as Beau Rothwell went into the store where I was shopping Wednesday to give this flyer to the manager, actively participating in the search for his missing wife, Jennifer.
Her case is now considered a homicide. He's been booked. https://t.co/pkt5N8PT8S pic.twitter.com/VT9RYqMTU6

— Abby Llorico KSDK (@AbbyLlorico) November 14, 2019
St Louis County, MO husband pleads for wife's recovery prior to arrest:
St. Louis police said Jennifer Rothwell was wearing business clothing on the day she disappeared. Her car was found about two miles from her home, nbcnews reports.
'She has not been seen or in contact with anyone since leaving her home. Jennifer has no history of leaving and is normally in contact with family members and friends on a daily basis,' police said in their Facebook post.
A $25,000 reward for information about the woman's whereabouts is being offered by Jennifer's family.
Jennifer's mother, Robin von Hausen, said Jennifer had just moved to the area with her husband and worked at DuPont, where one of her co-workers first suggested something might be wrong.
'A co-worker texted and said, 'Hey, how is Jennifer?'' von Hausen told via KMOV. 'They assumed she just hadn't come into work because of the weather or whatnot.'
Of note, Beau Rothwell was arrested late Wednesday, just hours after posting a plea for help on Facebook.
'Some of you may have heard already, but last night my wife Jennifer went missing,' the husband wrote. 'I've filed a police report and the search is ongoing. Please, if you hear of anything or have any information it would be greatly appreciated.'
Beau Rothwell is scheduled to next appear in court,  Jan. 27, 2020.