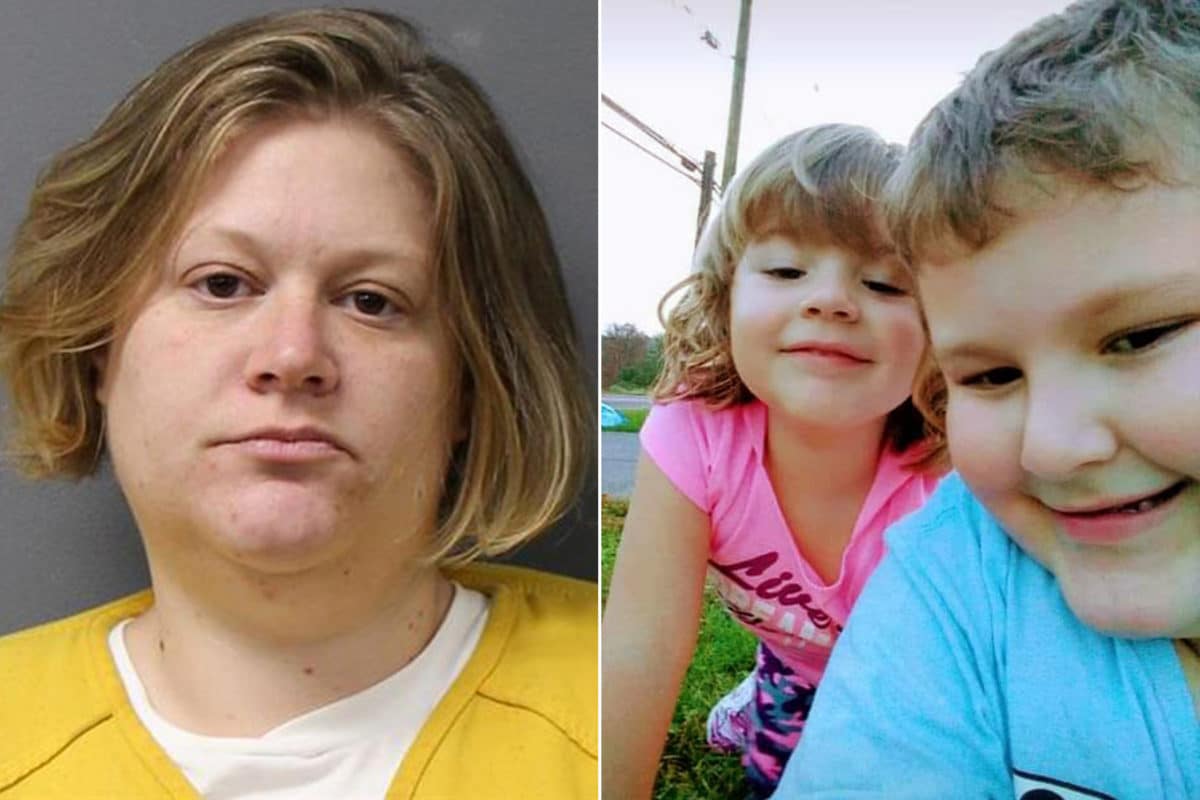 Mystery deaths: Lisa Rachelle Snyder finds eight year old son & four year old daughter hanging from ends of dog leash looped over rafter at Pennsylvania home. 
Albany Township authorities have yet to establish how an eight-year-old boy and his younger sister came to be both found hanging in the basement of their Pennsylvania family home. Despite initials efforts to revive them, both children fatally succumbed to their injuries days later. 
Lisa Rachelle Snyder, 36, found her son Conner and daughter, four-year-old Brinley Snyder, hanging and unconscious in their Berks County home on September 23, the Reading Eagle reports.
First responders at the scene were able to revive both children. 
Conner and Brinley were rushed to Lehigh Valley Hospital-Cedar Crest where they were placed on life support. They died three days later and 14 minutes apart after they were taken off life support.  
An autopsy last week was inconclusive. The coroner has said forensic testing is needed before he can rule on the cause and manner of death. 
Almost got away with it: Berks County mom purchased dog leash prior to kids' hanging deaths
Why? Albany Township mom charged w/ murder of children found hanging in basement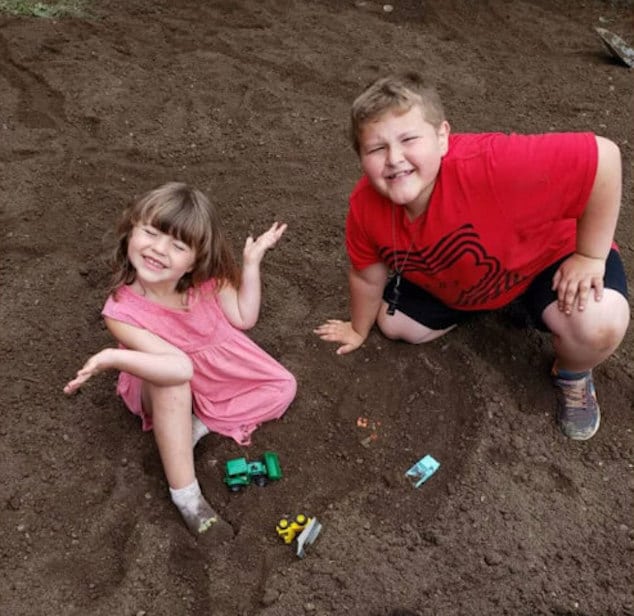 Children who died were found hanging from ends of dog lead looped over rafter.
According to an affidavit, the children were hanging from opposite ends of a dog leash that was wrapped around the main support beam in the basement. The document states each end of the wire lead was found wrapped around the children's necks.
Court documents say two chairs were found tipped over on the floor on either side of the victims' bodies.
Police seized an Xbox gaming console the boy used to play video games and search the Internet, the Reading Eagle reported. Police also took cellphones, two tablets and a laptop computer, the newspaper said, citing court papers.
Police would also like to see a Husky-pit bull mix that had been on a wire lead outside the home but Lisa Snyder said she had since given the dog away, the newspaper said.
Police are continuing to investigate and no arrests have been made. 
However, welfare officials said the siblings were known to Child and Youth Services. 
Grief counselors are on hand at Greenwich-Lenhartsville Elementary in the wake of the tragic death of a student. 8-year-old Conner Snyder and his younger sister died Friday after being found unconscious inside their Albany Township home last week. Details on @69News at 5:30. pic.twitter.com/ZLGBZtasXA

— Irene Snyder (@IreneSnyderTV) September 30, 2019
History of child abuse? 
Cathleen Palm, the founder of Center for Children's Justice, told WFMZ that according to the state Department of Human Services, the siblings were receiving general protective services. 
Palm said these services are made in cases where there is concern about a child's welfare. 
'That's a really hard thing when two children die at the same time from the same home,' Palm told the station. 'That makes the community want to know more.' 
Berks County District Attorney John T. Adams said it is still too early in the investigation to release any information. It remained unclear why the children may have sought to commit suicide. Or if in fact foul play is involved?