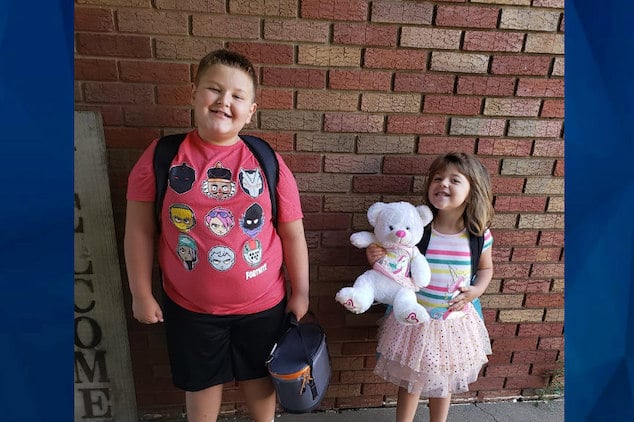 Lisa Rachelle Snyder Albany Township, Berks County, PA woman charged in the hanging murder of her two children in the basement. No immediate motive.
The mother of two Berks County, children found hanged in the basement of their Kempton area, Pennsylvania home in September is being charged with their killings.
Lisa Rachelle Snyder, 36, of Albany Township was charged Monday with first-degree murder, third-degree murder, tampering with evidence, endangering the welfare of children, animal cruelty and sexual intercourse with a dog. According to court records cited by McCall, Snyder is being held in Berks County Jail without bail.
A news conference is planned for 2 p.m. at the Berks County Courthouse the lehighvalleylive reports. See updated press corps prosecutor statements below. 
In court records detailing Lisa Snyder's arrest, authorities say one day before the children were found hanged in the basement, Snyder's internet web search included, 'hanging yourself' as well as the mother visiting a site detailing an effective way of hanging a person.
But there's more.
The day the children were found hanged, Snyder had also searched whether a hybrid car produces carbon monoxide.
Almost got away with it: Berks County mom purchased dog leash prior to kids' hanging deaths
NEW VIDEO: Lisa Snyder walks out of PSP Hamburg in handcuffs. She refused to answer my questions. @69News pic.twitter.com/lhPOKGPhzg

— Jim Vasil (@JimVasilWFMZ) December 2, 2019
What motivated a mother to hang her two children? 
Charges against the mother follow authorities having remained tight lipped as they conducted investigations surrounding the deaths of 8-year-old boy, Conner Snyder and his 4-year-old sister, Brinley. Both were found hanging on the opposite ends of a cable wire wrapped around a support beam in the basement of their Albany Township home.
Minutes after finding her children, Lisa R. Snyder told a 911 dispatcher that her son was bullied and 'had made threats of doing this, but didn't want to go alone,' according to a recording of Berks County 911 dispatches.
A medical helicopter was called to the scene and the children were rushed to Lehigh Valley Hospital-Cedar Crest. They died three days later.
Despite Snyder telling investigators her son had been bullied and had threatened to commit suicide, police, school officials and family members said it was untrue.
'. . . 8 year olds, generally, that I am aware of, do not commit suicide so of course we had questions almost immediately,' said Berks County District Attorney John Adams during a 2pm press corps meeting.
Adams went on to say the case having taken a toll on everyone involved in the probe.
Since the discovery, state police have served at least five search warrants, seizing cellphones, computers and a gaming console. One warrant, on Oct. 2, was specifically for a dog – a black husky-pit bull mix weighing 50 pounds – that had not been found. Investigators said weighing the dog would help in reconstructing what happened, but they would not say why.
In the first four warrants, state police seized a cellphone, the plastic-coated wire the children were found hanging from, the wooden chairs found overturned nearby, two iPads, a laptop computer and an Xbox gaming console, which would be inspected for clues into the deaths.
Authorities recently said they would consider a rare psychological autopsy to determine exactly how the children died.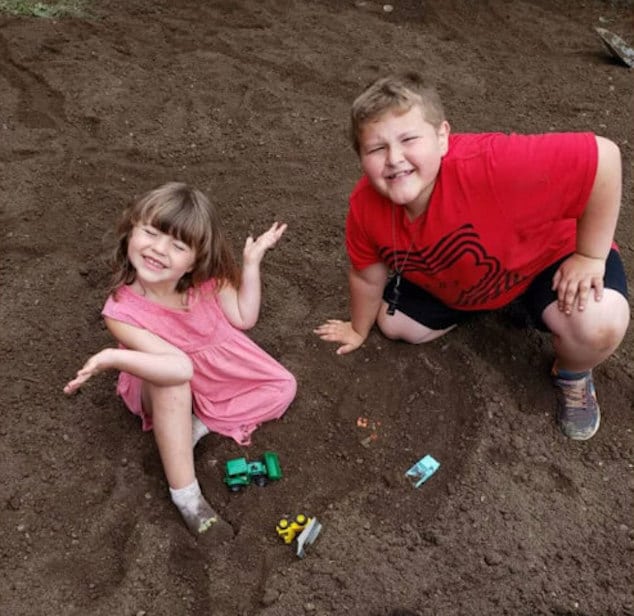 History of child abuse? 
Cathleen Palm, the founder of Center for Children's Justice, told WFMZ that according to the state Department of Human Services, the siblings were receiving general protective services. 
Palm said these services are made in cases where there is concern about a child's welfare. 
'That's a really hard thing when two children die at the same time from the same home,' Palm told the station. 'That makes the community want to know more.' 
Not immediately understood is what may compelled the children's mother to take her two children's lives and the whereabouts and involvement of their father.