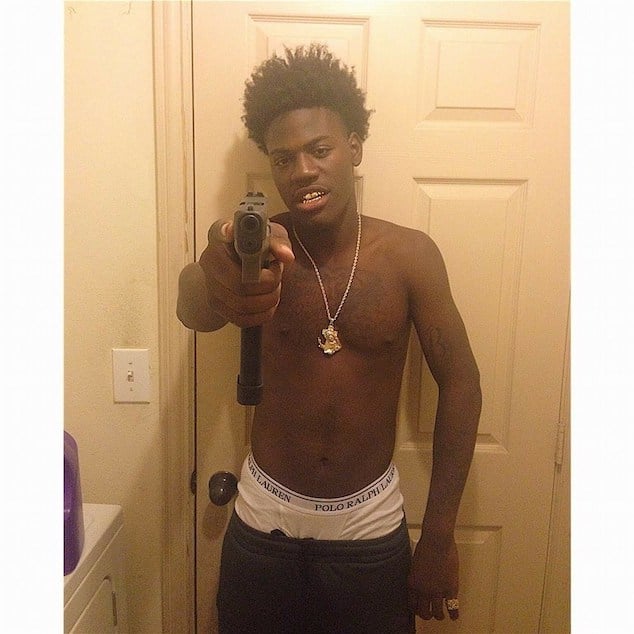 Kevin Berry aka Choppaboy Wess: Was a Pleasant Grove, Texas man targeted by

Texas A&M Homecoming gunman shooting suspect? Did victim lead a thug life? 
Update: Texas A&M gunman arrested. Motive still unknown
Family and friends have identified one of the two fatal victims of Saturday night's Texas A&M homecoming party mass shooting which left two men dead and fourteen injured.
Posts on social media indicated the victim as Pleasant Grove, Texas man, Kevin Berry, also going by the name of 'Choppaboy Wess.'
A neighbor set up a GoFundMe account for Berry on behalf of the victim's mother, who described Berry as a young father along as a random victim.
Read her post in part: 'My neighbor nakima son was attending a party at an establishment tonight 10/26 in Greenville TX. He is from Dallas Texas. He's a young father & just started his adult life. Pic is him & his children. He was with his younger brother & friends @ the party when gunfire broke out & several people were shot. There is videos of it all over Facebook. She is a personal friend of mine & a tenant at the complex I manage & MY UPSTAIRS NEIGHBOR. Tonight when I got home I heard her & her teen children screaming threw the walls & I ran up there. Her baby girl fell in my arms and just screamed for her brother. He wasn't at the party causing problems he DIDNT have a altercation with anyone he was a victim to a random shooter along with 4/5 other people.' 
A regard of Tyson Scott's Facebook wall revealed him posting, 'Long live Wess,' with a photo of the young man holding a large wad of money bills next to a car.
Of note, authorities immediately after the shooting had yet to formally name either fatal victim, nor formally confirmed Berry's name. That all changed late Sunday night when a vigil was held for the fallen man only for attendees being forced to scatter as bullets were fired off. No injuries were noted. The identity of the person firing gunshots was not known.
***BREAKING***

Following Kevin Berry's vigil, a shootout happened in the parking lot of St. Augustine Park.

Everyone scattered. My photographer and I headed for the trees and took cover.

I took video once I got safe. We heard DOZENS of gunshots. pic.twitter.com/XDlFTGHemc

— Matt Howerton (@HowertonNews) October 28, 2019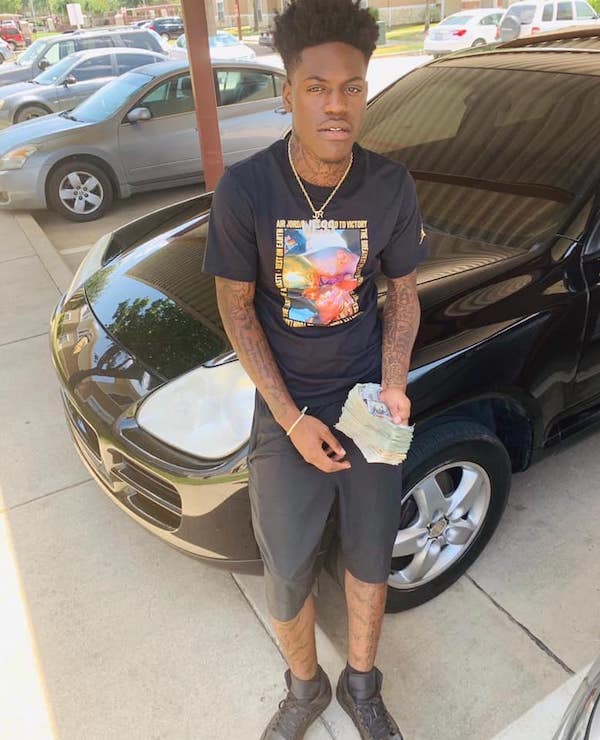 Was Kevin Berry intended targeted victim?
While family and friends believe Berry was a random victim, witnesses described the gunman initially targeting his first shooting victim.
Hunt County Sheriff Randy Meeks during a press conference said investigators believe the gunman who wasn't a partygoer walked in the back door of the party and approached his victim.
Witness accounts described the shooter targeting his first victim before randomly opening fire with his handgun, 
'The amount of people that were there, the overcrowdedness of it — it gave the opportunity for this shooter to be able to accomplish whatever he wanted to be able to accomplish,' Meeks said. 'When you have this many people in one place, it's an easy target for somebody.'
Unclear was whether Berry was the gunman's intended fatal victim or whether he was the second man felled by the unknown suspect? Also not immediately clear is whether the fatalities were Texas A&M students or whether the gunman had even sought to target students.
Choppaboy Wess thug life? 
Choppaboy Wess' Facebook page raised questions to implied illegalities and activities.
'When dont nobody believe in you…You believe in yourself ❗❗' Berry wrote recently on Facebook. 'I Can't Fall Off I Might Stumble A Lil But That's Part Of Life❗️' he also wrote.
Copious images on his Facebook page showed him with wads of cash. Several photos also show him pointing a weapon at the camera.
On October 25, Berry ominously posted about being in court. 'I'm At Court And Seen Tha Law Walk Them Jailway Sandwiches Across Tha Hall… I Already Know What Time It Is Ima Be Here For A Min 😂' he wrote on October 25. On October 17, he wrote that he had been shot at. Who shot at him remained unclear along with why.
Posted Berry the day before he died: '…let's walk to the cemetery to show u where u gone end up if u play wit me🖤." On October 24, he wrote, "Idc How Hard It's Raining I'm Going To A Haunted House Today 🤷🏾‍♂️'
Authorities have yet to make an arrest.