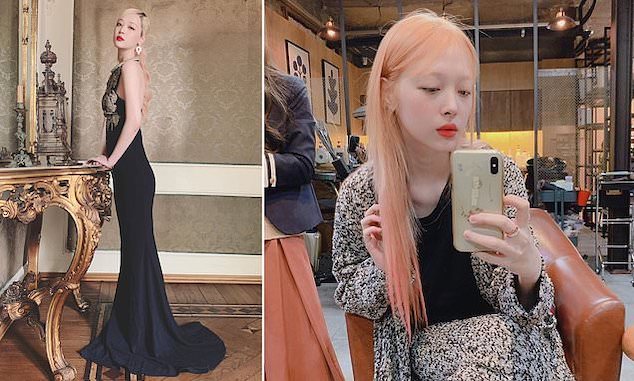 Sulli K pop star suicide: South Korean pop star kills self after cyberbullying following Instagram breast controversy led to cyber bullying and depression. 
K-pop star Sulli has been found dead at her home a month after she sparked controversy in conservative South Korea after 'accidentally' revealing a nipple on Instagram.
Sulli, 25, real name, Choi Jin-ri had been subjected to stinging online rebuke in what became known as the 'no-bra' scandal after the performer showed her nipples on social media. 
Local media reported the South Korean pop singer suspending her music career as a result of the online abuse she'd received. 
Sulli was found by her manager at her home in Seongnam, south of the capital, Seoul at around 3.20pm local time. 
Korean police said that they are working on the assumption that she may have committed suicide. It wasn't immediately clear how the rising star may have ended her life.
I'm fcking crying right now, Sulli has been harassed and she was found dead today. I hate you all, you're all murderers.

Sulli I will always love you my baby I will always continue to love you and support you with all my heart. #Sulli pic.twitter.com/tK7QJkD4BN

— ♡ I love you 설리 ♡ (@ItzReVe) October 14, 2019
Sulli's death shouldn't be reported as a suicide but murder she was attacked constantly by ppl's words she survived everyday without crumbling down but there's only so much a person can take

may angels lead her & take her to the stars where she can stay forever shining and happy

— t 🌸 (@jieunlui) October 14, 2019
K-pop star struggled with depression:
Seoul police said the singer's manager had tried to call her over the weekend only to receive no response.
They added that the K-pop star was battling severe depression and had spoken out against cyber-bullying in the past. 
Sulli was known for being controversial and has been repeatedly condemned on social media since 2016 after she began appearing with no bra on under her top.  
She'd also appeared drunk during live streams and been criticized for doing so.  
Sulli's former f(x) bandmate, Amber Liu, has posted her shock at what's happened.
'Due to recent events I'll be putting on hold my upcoming activities. Sorry everyone. Thank you for your thoughts,' Liu said on Twitter.  
She was close with another K-pop star called Jonghyun who committed suicide aged 27. She paid tribute during his funeral in 2017. 
Rapid to acclaim and rapid cyber-bullying
Sulli had been a member of the popular K-pop band F(x) with Liu but left in 2015 to focus on her acting and solo singing career the dailymail reported.
In 2017, the pop star told Grazia that acting allowed her to gain confidence and feel a sense of achievement for her work. She added that she felt it could be a 'lifelong career' for her.  
The five-piece girl group she rose to fame in, f(x), officially debuted in 2009 and many consider them to have changed the face of K-pop. 
She released four albums with the band before they switched to a four-piece in 2015. Pinocchio (2011), Pink Tape (2013) and Red Light (2014) all featured Sulli. 
According to Taylor Glasby, f(x) were instrumental in developing  the Girl Crush sub-genre.  
Sulli first rose to fame in 2005 when she was 11 for playing Princess Seonhwa of Silla in the SBS drama Ballad of Seodong.  
The pop-star turned actress was born in Yangsan, South Gyeongsang, South Korea.
sulli is now dead. You all bullies are fucking disgusting.

— clay (@so0real) October 14, 2019
Remember when Sulli went Live on IG and she's crying last year? She was asking for help but many of us did nothing to help her my heart is hurting so much when I read the news saying her body was found dead. She is screaming for help but too bad the world is deaf pic.twitter.com/OvAbqIT31b

— HyukHae⚖️ (@ShinRanEunHae) October 14, 2019