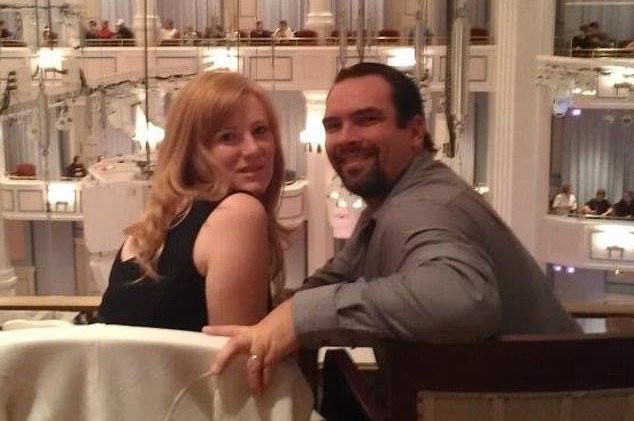 Indiana former couple Kristine Barnett and Michael Barnett charged with abandoning adopted Ukrainian dwarf daughter face jail as they appeared in court to face charges of felony neglect. 
In a case that continues to have twists and turns, the adoptive parents of an abandoned Ukrainian dwarf on Friday appeared in an Indiana court to face charges of felony neglect charges for allegedly dumping the 3ft girl and moving to Canada.
Prosecutors allege Kristine Barnett, 45, and Michael Barnett, 43, neglecting their adoptive daughter, Natalia Barnett when they rented an apartment for the girl in 2013 and leaving her to fend on her own after claiming Natalia wasn't really an 8 year child but in reality a 22 year old 'sociopath' masquerading as a child.
Despite the now divorced couple claiming they were within their rights after a judge signing of on a doctor's accreditation citing that Natalia was actually 22 – and thus a legal adult who could fend on their own – prosecutors maintain the couple could still be convicted on account of Indiana law forbidding the 'dumping' of a mentally or physically disabled adult.
In their deposition, the dailymail in an exclusive reports prosecutors saying the Barnetts rented an apartment for their adopted daughter, who has a rare form of dwarfism, only to break off all contact upon moving abroad in 2013.
Kristine Barnett maintains that her and her ex-husband paid the girl's rent for a year, along with setting her up on Social Security disability income and food stamps before the rest of the Barnett family moved to Canada.
By May, 2014, Natalia was evicted, for reasons not immediately clear. It remained unclear what happened to the girl at the time of her being evicted. It wasn't until, February 2016 that a family petitioned for guardianship of the girl- with legal wrangling over the girl's 'birth certificate' reportedly holding up the legal process.
Adoptive parents insist they were within their legal rights to abandon Ukrainian dwarf daughter. But what about morally?
According to charging documents, Ukrainian-born Natalia was a minor child and 'dependent' of the pair when they left her to fend for herself in Lafayette, Indiana.
Parenting author Kristine, 45, has claimed, however, that Natalia was actually a grownup pretending to be a child because of a severe psychiatric illness.
She insists her family are the true victims, having been 'scammed' into adopting a sociopathic adult in 2010 whom they believed was a six-year-old girl.
The Barnetts, who divorced in 2014, admit leaving her behind and moving to Canada so their oldest son Jacob, a physics prodigy with autism, could attend university there.
But the divorced couple say that, by then, Natalia was legally considered an adult after they obtained an emergency court order in 2012 that revised her age from eight to 22 on the advice of medical experts.
Legal adult or not, some have asked whether the adoptive parents ought to still bear consequences for their actions given what many would consider their moral failure and abdication of a 'challenged' individual.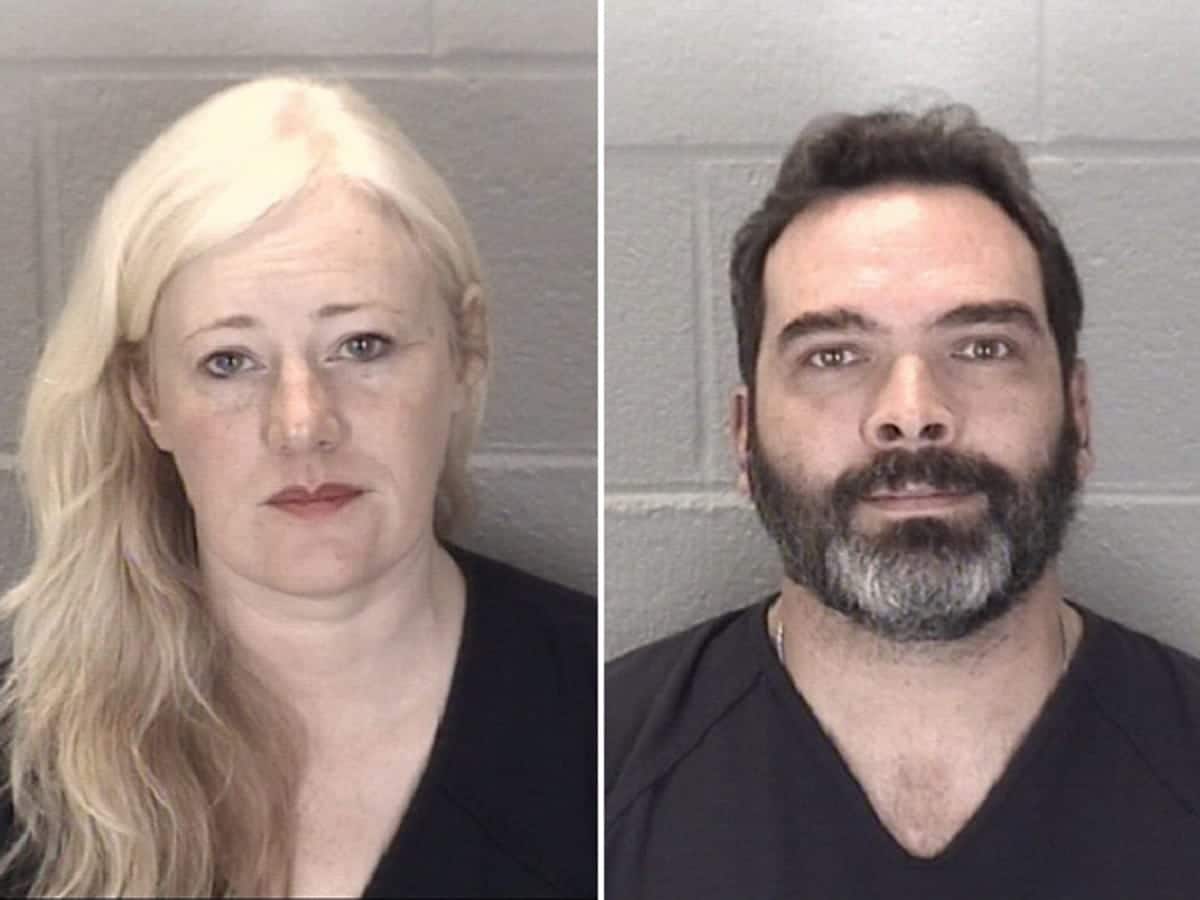 'There are two different definitions of a dependent, either a disabled person or a child.'
Appearing at Tippecanoe Magistrates Court, Kristine and Michael Barnett were addressed by Magistrate Daniel J. Moore who read out the two counts of felony neglect which he said could carry a combined maximum prison sentence of five and a half years.
Responding to the charges against them, both Kristine and Michael Barnett each pled not guilty to the charges, the Journal and Courier reported.
In what could be a critical factor in the case, prosecutor Jackie Starbuck told the court that the Indiana criminal neglect code can apply to people of any age who are mentally or physically disabled, the dailymail reports. 
'I just want to put that on the record,' the prosecutor said. 'There are two different definitions of a dependent, either a disabled person or a child.'
Michael Barnett's attorney Terrence Kinnard however maintained that his client did no wrong, saying he would be submitting a motion asking the prosecution to specify whether they consider Natalia to be a child or simply a disabled adult. It remains to be seen whether either clarification will have any bearing on the estranged couple who could potentially now go to prison as Natalia is believed to now be living with a new family in Indiana as previously reported by Scallywagandvagabond.com.
An initial trial date has been set for Jan. 28, 2020.