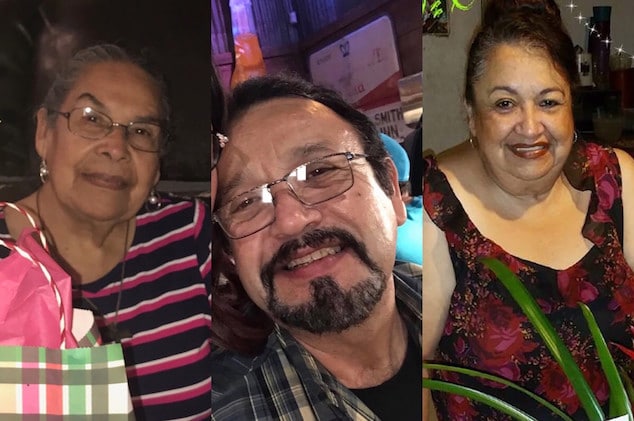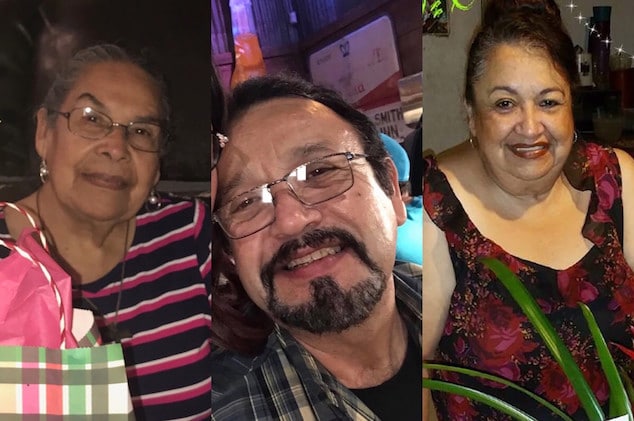 San Antonio triple murder suicide leaves 4 family members dead including: Jose Guadalupe Hurtado, Felicitas Guillen, Josefina H. Gonzalez and shooter, Ruben H. Gonzalez. 
A San Antonio man is alleged to have killed three family members along with himself in a suspected triple murder suicide. Notice of the fatalities was confirmed after police responded to a call Monday evening about a Texas house having been set on fire.
First responders were called to the 7500 block of Dream Valley on the southwest side, near Millers Pond Park just after 6 p.m., KVUE reported.
Police were called after neighbors witnessed a family member trashing the house along with firing off gunshots prior to the house being set on blaze.
KSAT reported the killer being identified as Ruben H. Gonzalez, 28.  His cause of death was ruled a suicide with a gunshot wound to the head.
PHOTOS: You can see several police cars and fire trucks here on Dream Valley. #kens5eyewitness pic.twitter.com/Yz9H0nNst7

— Henry RamosTV (@HenryRamosTV) August 5, 2019
San Antonio shooter carried AK47 inside house:
San Antonio Police Chief William McManus said that they found two bodies outside with gunshot wounds, dragged from inside the burning house by 'brave' neighbors. Those individuals were described as being in their 60's AP reported.
Upon entry into the home, two others were found dead, including the alleged gunman.
According to police, the victims were related to the gunman and include uncle Jose Guadalupe Hurtado, grandmother Felicitas Guillen, 80. and mother Josefina H. Gonzalez.
San Antonio Fire Chief Charles Hood said his department was forced to fight the fire in a 'defensive' manner because it was initially believed living people were barricaded inside, and he therefore had to wait for a SWAT team to secure the area.
It remained unclear how the victims were killed, with authorities saying there was 'no way' anyone could have survived the blaze.
'To lose one loved one, that's hard enough,' relative Christina Gonzalez told FOX San Antonio. 'To lose four, in such a tragic way, coming from your own family, it's the worst.'
The home was almost completely destroyed — save for her mother's Bible and a statue of Jesus that were virtually unscathed, Gonzalez told the media outlet.
'I have faith,' said Gonzalez. 'I have seen how much my community has come out to help. I have faith, they're going to help me pull through.'
'Just trying to hang on,' she added. 'We were just overcoming the loss of my older sister four years ago. It's just us now.'
A neighbor who only identified himself as Chris told KSAT 12 he's had his share of concerns about the suspected killer.
'The guy carried an AK-47 inside the house,' Chris said. 'He was not a social guy.'
A GoFundMe page has been set up to raise $15,000 for the family's funeral expenses.
Guillen and Hurtado will be laid to rest in Mexico. Gonzalez, as well as the shooter, will be buried in San Antonio, according to the page.
Investigators are still attempting to find a motive for the killings with fire officials trying to determine the cause of the fire.