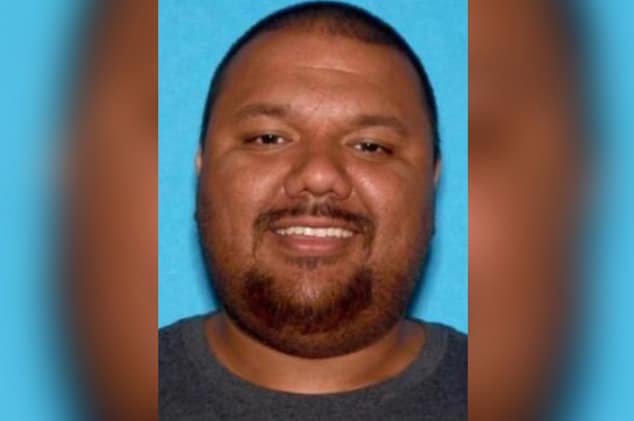 Johnathon Inocencio, Livermore, California man arrested after fatal shooting of another homeless man at local Walmart parking lot. 
A man wanted in connection to a fatal shooting at a California Walmart parking lot has been arrested after the 'armed and dangerous' suspect was apprehended following an early morning Wednesday incident.
Johnathon Michael Inocencio, 30 was tracked down in Elk Grove and arrested later that afternoon, Livermore Police Sgt. Steven Goard said in a released Facebook brief.
Officers with the Elk Grove Police Department made the arrest, with Livermore police in the process of taking custody of Inocencio and his vehicle, Goard said.
Wednesday's shooting was reported in 2700 block of Las Positas Road at the Walmart parking lot. When Livermore police officers responded to the scene shortly after 4 a.m., they found a local man with gunshot wounds to his upper torso. He died at the scene, according Goard.
Suspect in #Livermore homicide is Johnathon M Inocencio. DOB: 5/15/89 @KPIXtv pic.twitter.com/CthQlS17SL

— Anne Makovec (@AnneKPIX) August 7, 2019
Both shooter and victim were transient and resided at nearby Livermore homeless encampment.
During their investigation, police determined there was an argument between the victim and Inocencio, who is believed to be the shooter. Both men were transient and resided in the creek area near the crime scene, Goard said.
Inocencio fled the scene and a manhunt began for the 'armed and dangerous' suspected killer.
'Johnathon Inocencio is considered armed and dangerous. If he is seen by the public, we encourage people to call 911 immediately,' Goard said during the search.
ABC7 reported officers saying the shooting was an isolated incident. They are aware of the homeless encampment here.
Police declined to release information about the victim because they need to notify his relatives.
The shooting comes days after a deranged gunman opened fire at a Walmart in El Paso, Texas, killing 22.