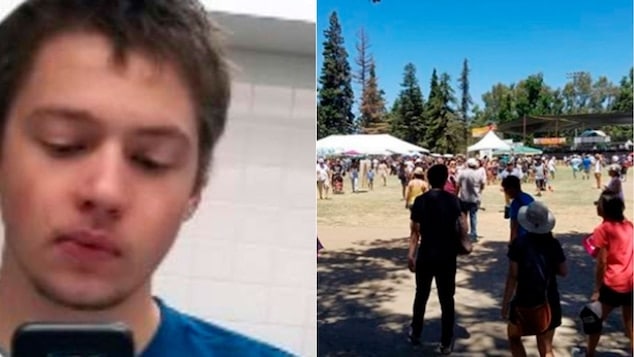 What led to alleged Gilroy Garlic Festival shooting suspect Santino William Legan shooting three dead & injuring 12. Instagram provides some clues. 
19 year old Gilroy, California man Santino William Legan has been identified as the gunman who allegedly fired indiscriminately into revelers on the final day of a three day food festival at Christmas Hill Park in Gilroy, outside Santa Cruz, just on 5.40pm.
The mass shooting left four individuals dead, including the gunman – after being contained by responding police –  along with up to 12 injured.
Reports identified the deceased as 13 year old girl, Keyla Salazar, of San Jose, 25 year old man, Trevor Irby, hailing from Romulus, New York who graduated with a biology major from Keuka College and six year old local boy, Stephen Romero. 
Upon initially firing into revelers someone was heard asking Santino Legan, 'Why are you shooting?" To which the teen allegedly responded, 'Cause I am very angry.'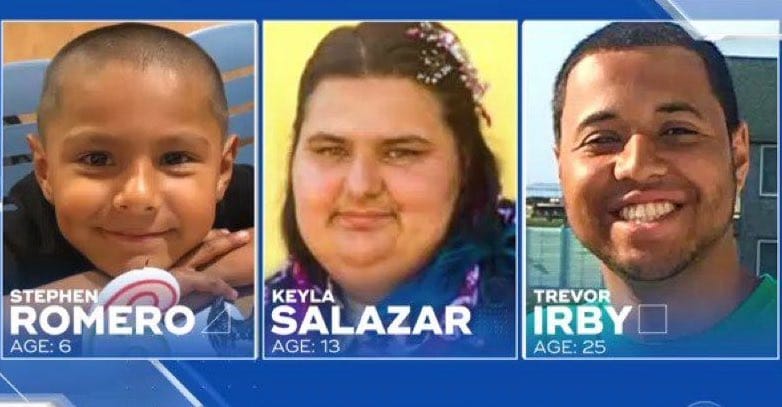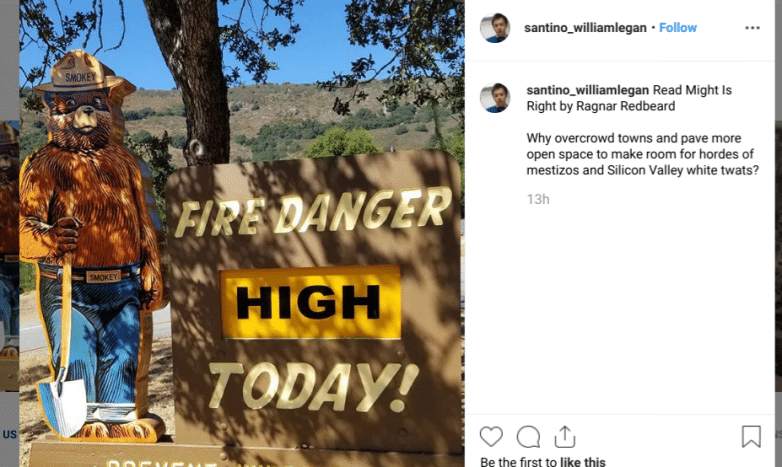 'Might Is Right' ('Or the Survival of the Fittest') by Ragnar Redbeard: 'You only have to look at some men to know that they belong to an inferior breed.'
In the hours prior to Sunday's bloodbath, police say Legan, who identified himself as of Italian-Iranian descent, posted a photo on Instagram with the caption, 'Ayyy garlic festival time come get wasted on overpriced …,' using an expletive.
The alleged gunman also posted a photo of a Smokey Bear sign warning about fire danger with a caption instructing people to read the novel 'Might Is Right' ('Or the Survival of the Fittest') by Ragnar Redbeard, authorities said.
The book, was published in 1890, and includes discredited principles related to Social Darwinism that have been used to justify racism, slavery and colonialism, according to Brian Levin, director of Cal State San Bernardino's Center on Hate and Extremism.
'The notion that people of color are biologically inferior is a key tenet of this book, and that biological determinism, the Darwinian view of the world, justifies aggression against diverse people and vulnerable people,' Levin said via the LATimes.
The book includes misogynistic and racist principles 'claiming that the woman and the family as a whole is the property of the man and proclaiming the innate superiority of the Anglo-Saxon race. The book also contains many strong anti-Semitic statements.'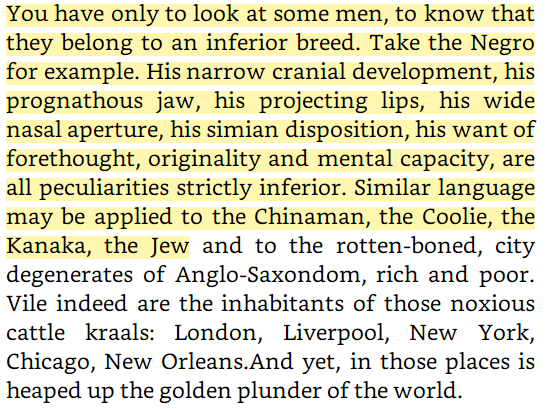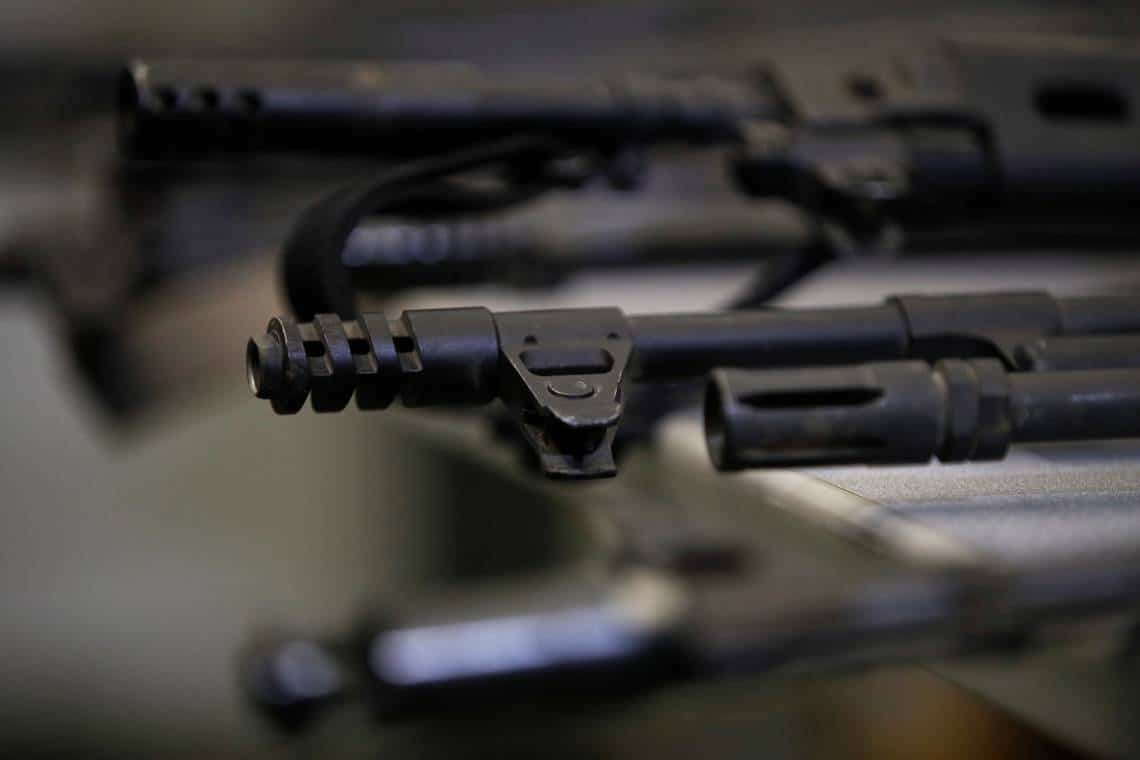 WASR 10 Gun used in Gilroy Shooting legally purchased in Nevada:
During a press conference, Gilroy Police Chief Scot Smithee said Legan was able to circumvent the Northern California festival's security by entering from a creek area and cutting through a fence.
The weapon that Legan used was a WASR 10. It is a semiautomatic rifle built in Romania that looks like a military style AK-47. The weapon, with its standard clip and stocks, is considered an assault rifle that is banned under California law. Nevertheless, the weapon is legal in Nevada, according to multiple law enforcement sources.
The AK-47-style rifle that was used in the attack was purchased legally in Nevada on July 9.
Police are at a home in Gilroy this morning where the alleged suspect in the Garlic Festival shooting, Santino Legan, likely lived. Neighbors expressed shock and described the family as upstanding, good people. #GilroyGarlicFestivalshooting pic.twitter.com/UUDTakrDOM

— Tatiana Sanchez (@TatianaYSanchez) July 29, 2019
NOW: Gilroy Police and ATF have entered this home with evidence bags about five minutes from scene of #gilroyshooting @nbcbayarea pic.twitter.com/zGGZSd4H3m

— Ali Wolf (@awolfTV) July 29, 2019
Gun s

eller who sold to Santino Legan posts on Facebook: 'he was acting happy and showed no reasons for concern.'
Come Monday morning, the FBI and Mineral County sheriff's deputies searched a unit in a triplex in Walker Lake, Nevada, that authorities believe Legan used in the days before the shooting, Mineral County Dist. Atty. Sean Rowe said.
California Atty. Gen. Xavier Becerra said Monday that the investigation into the shooting may determine that the shooter broke a California law by purchasing the weapon in Nevada and bringing it into California.
'That weapon could not be sold in California. That weapon cannot be imported into the state of California,' he said. 'There is a very strong likelihood, as we develop the evidence, that the perpetrator in this particular case, violated California law, on top of the crimes of homicide.'
The owner of Big Mike's Gun and Ammo, a gun store in Fallon, Nev., posted on Facebook that Legan had ordered the rifle online and picked it up at the store.
'I did not know this individual. He ordered the rifle off my internet page. When I did see him, he was acting happy and showed no reasons for concern. I would never ever sell any firearm to anyone who acted wrong or looks associated with any bad group like white power,' the statement read.
Of note the outlet labels itself as a family-run business in support of the 2nd Amendment.
This Tesla was parked outside the shooters family home. It looked like the dad and son came by to get it. They are not talking with the media, but they are cooperating with police about Santino William Legan being the suspected #GilroyGarlicFestival shooter. pic.twitter.com/hg4An288QL

— Sara Stinson (@SaraStinsonNews) July 29, 2019
Search warrants served at suspect Gilroy family home:
Two search warrants were served Monday in connection with the shooting at the Gilroy Garlic Festival, including on a vehicle that the gunman used to drive to the festival. Police said it was found on Laurel Drive, northeast of the park.
Officials also served a search warrant on a residence connected to the gunman at the end of a quiet suburban cul-de-sac in Gilroy. Police emerged from the house earlier Monday carrying several paper bags the LATimes reported.
Asked about the possibility of an accomplice, officials conceded they were 'no closer' to determining whether there was a second person involved in the shooting, and if so, what kind of involvement the person had, Smithee said.
Witness describes hearing between 30-40 shots. Says suspect was wearing fatigues, had assault rifle. @KTVU #GilroyGarlicFestival #Gilroy pic.twitter.com/tXCq4oXNr3

— Elissa Harrington (@EHarringtonTV) July 29, 2019
Christmas Hill Park mystery shooting motive: 
Officials also haven't determined why the gunman began shooting.
'Everyone wants to know the answer: Why? If there's any affiliation with other people, or groups of people, that could potentially pose a threat in the future, that all plays in,' Smithee said.
A law enforcement source, who spoke on condition of anonymity, said detectives were digging into the suspect's social media accounts for indications of his belief system and opinions. It's unclear whether the gunman was targeting specific people or shooting randomly.
Books and movies, Levin said, are often used in the radicalization process, and 'Might Is Right,' like others that used to be obscure, is easily found on the internet.
'It's certainly not the most popular available title in the virtual Aryan book club available 24 hours a day on a computer screen nearest you,' Levin said. 'It stands out as among the worst bigoted screeds of its era promoting biological determinism and racial prejudice.'
Legan identified himself as being of Italian and Iranian descent in his Instagram profile, authorities said, which has since been deleted. He appears all but absent from social media.
Legan lived in Gilroy, not far from the site of the famed food festival. His grandfather was a former Santa Clara County supervisor, his father a champion runner along with Legan's older brother a noted boxer.