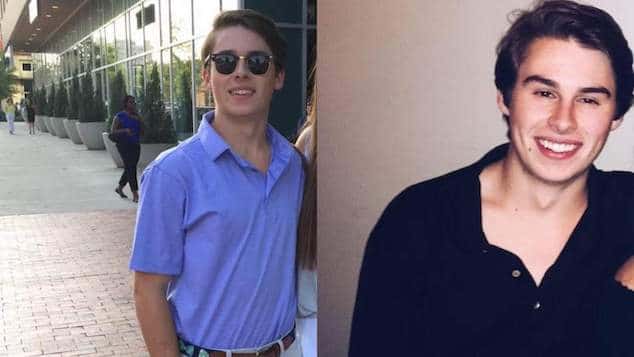 Brandon Theesfeld University of Mississippi student suspected of murdering fellow Ole Miss classmate, Alexandria 'Ally' Kostial after shooting her dead 8 times. No known motive.
A 22-year-old Texas man has been arrested in connection with the death of a University of Mississippi student whose gunned down body was discovered during a routine police patrol.
Brandon Austin Theesfeld was booked Monday afternoon at Lafayette County Detention Center in the death of 21-year-old Alexandria 'Ally' Kostial, WLBT reported.
Theesfeld was arrested on suspicion of murder, the Oxford Eagle reported. No date has been scheduled for his bond hearing.
The suspect was identified as also being enrolled at the University of Mississippi in Oxford, school officials said where his alleged victim studied.
Kostial, who was from St. Louis, Missouri, was discovered shot eight times Saturday morning near Sardis Lake, around 20 miles from the Ole Miss campus, according to WLBT.
Few details have been released in her death, but authorities said that 'it is apparent that foul play was involved.'
Kostial's death follows her roommates saying Ally returning to their Oxford home about midnight, only to once again leave shortly after and never to be seen alive ever again.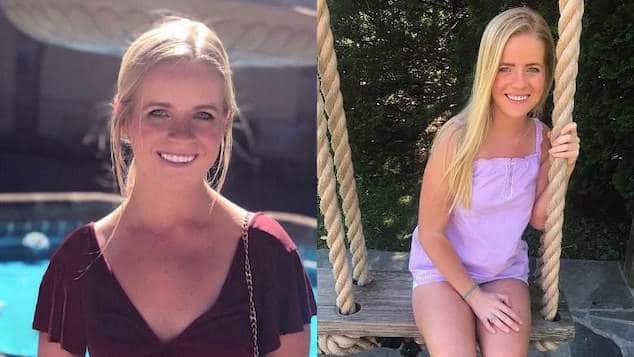 Both alleged killer and victim followed each other on social media:
Not clear was whether Ally was killed at the lake or if her body was brought there after she was already dead. Police have not said what kind of weapon was used to kill Kostial.
Of note, a report via heavy cited an acquaintance of Theesfeld, who asked to remain anonymous, saying that Theesfeld would carry a 9mm Glock 38 handgun in his truck. The Glock handgun holds eight rounds.
Police declined to reveal whether Kostial knew her alleged killer prior to her shooting death at the man's hands. Nevertheless- it was revealed both Theesfel and Kostial following each other on Twitter.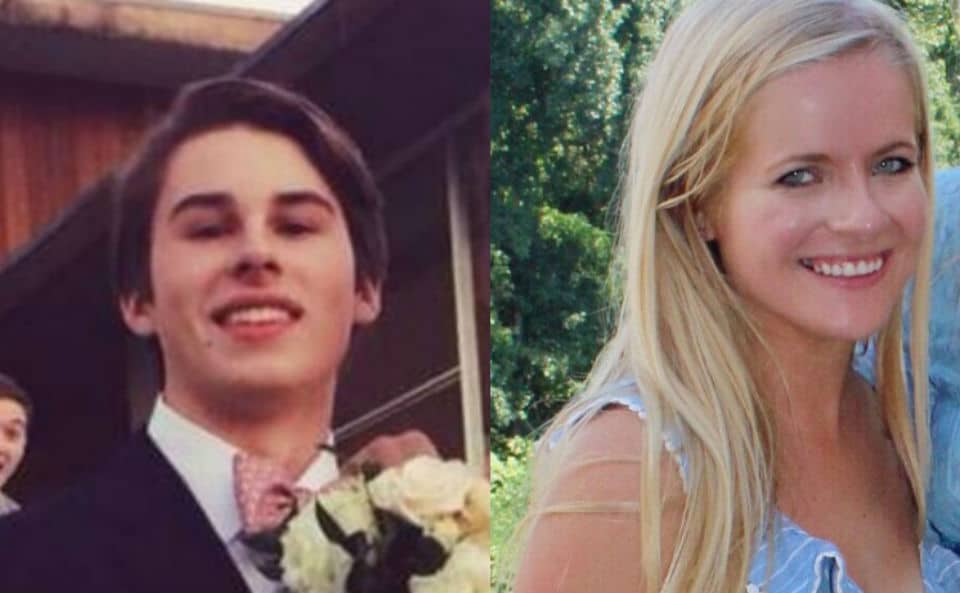 Shooting death retaliation for spurned advances? 
And then there was this disturbing tweet too:
Posted One of Kostial's friends on Twitter, 'He harassed her for years, took advantage of her for years, I spent countless nights holding Ally close drying her tears about this monster for years. You deserve hell you disgusting excuse for a human. #JusticeForAlly You will never diminish her sunshine.'
Told the suspect's father, Daniel Theesfeld, a doctor in the Fort Worth community via  WMCA, 'I know my son is innocent. And I have reasons to believe that I can't share anything now. But I would ask everybody to please give him the presumption of innocence until proven otherwise.'
Ally's father, Keith Kostial, said his daughter was taking summer courses and teaching fitness classes at the time of her death.
'We were visited by the Sunset Hills MO Police who communicated to us that our beautiful dear Alexandria (Ally) Kostial was the victim of a homicide,' her father posted Sunday on Facebook. 'As of now, it is believed the crime happened in Lafayette County, MS.'
The Alpha Phi sorority sister was working toward a degree in marketing and was expected to graduate next year.
Not immediately clear is what led to Theesfeld gunning down his victim and whether Kostial's shooting death was related to 'romantic' advances that were declined as some commentators on social media mused.
A GoFundMe has been set up to help the Kostial family with funeral expenses.
Brandon Theesfeld leaving the Lafayette County Courthouse after his first court appearance pic.twitter.com/7US9HoH1nE

— Jake Thompson (@JakeThompsonOE) July 23, 2019
from his twitter account #brandontheesfeld pic.twitter.com/FzdOF9m1Vd

— Clumsyy ninja (@PointsNinja) July 23, 2019
@BTheesfeld is a good reminder that murderers come in all shapes sizes and colors. This little white rich spoiled never heard the word no affluent murderer is probably the scariest type of lunatic. #BrandonTheesfeld pic.twitter.com/Ck98HzEkrb

— A.T.G.🇺🇸 (@ATGNTEX) July 23, 2019