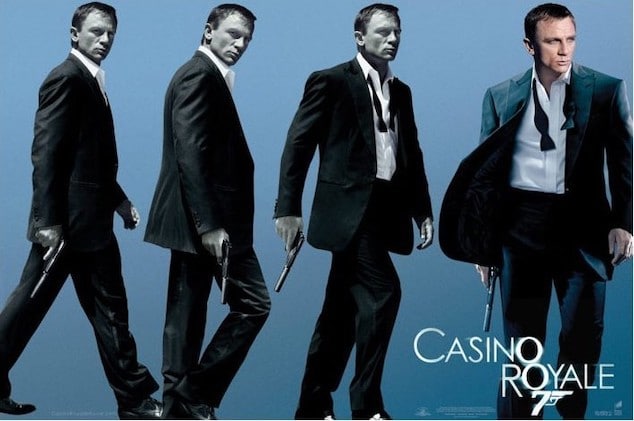 The Role of Casinos in Popular Culture: the intersection of movies, tv shows, video games, music and books in building influence of betting and gaming. 
There's no doubt that both land-based and online casinos have played an important role in influencing popular culture. Nowadays, you don't have to travel to Las Vegas to spin the reels of traditional slot machines. Any person with a computer, smartphone or tablet with a reliable internet connection can access an online casino site and play all types of games.
Some popular choices for players include online slot games or pokies, video poker, baccarat, roulette, blackjack and many more. Casinos and the game they offer are iconic symbols of popular culture due to the fact that they appear in films, books, video games, and music.

Movies and TV Shows
If you watch films on a regular basis, chances are you've come across scenes where the actors play some sort of casino game. Such scenes bring you close to the casino and may even make you want to play some casino games.
In addition, a scene inside a casino helps viewers who have never visited a casino understand how the gambling industry operates and the role of players in the business. Generally, celebrities play a vital role in influencing people and it's not surprising to know that some of them enjoy video gaming and gambling.
Both physical and online casinos are particularly appealing to scriptwriters, directors, and producer in the film and television industry. The connection started many years ago and has grown over the years with a significant impact on popular culture. If you are a fan of the James Bond 007 series, you probably have an idea of how long this relationship has existed.
A good example is the 1962 film Dr. No in which James Bond (Agent 007) had a preference for baccarat. Today, baccarat is a very popular casino game and often the best choice for wealthy people. It's now the casino game of choice for high rollers in Las Vegas and other famous gambling destinations.
Casino Royale is also a good example of the relationship between casinos, the film industry, and popular culture. In the movie, James Bond uncovers a man named Le Chiffre whose plan is to raise money in high-stakes poker.
The movie features classy characters around the blackjack, baccarat, and crap tables. Basically, the movie was founded on the high-stakes casino theme and would lose the meaning of its title without convincing casino scenes and actors. Other popular movies with incredible casino themes include The Hangover, Casino, Ocean's Eleven, and The Gambler.
Video Games



Without a doubt, video games have their place in popular culture. Lovers of video games have access to a huge selection of games based on Hollywood blockbusters, car racing, theft, football, and gambling. Some popular examples include Grand Theft Auto, Lara Croft: Tomb Raider, and Need for Speed. These and other video games depict what popular culture is all about.
When it comes to gambling, video games have turned into a good source of entertainment for casino fans. Modern technological developments have made it possible for casino fans to do some training without visiting a physical casino. For example, PS4 users can now play all different types of games including slot games, Texas Hold em poker, bingo, instant keno, blackjack, and roulette thanks to an exciting video game titled The Four Kings Casino and Slots.
Usually, online casino players visit sites like australianpokiessite.com to find and play modern online slots for real money. The good news is that PS4 players who are also interested in online slots can learn some tips from a video game. The Four Kings Casino and Slots game is a good example of the boundless link between popular culture and casinos.
Music



Casino themes have also gained popularity in the music industry and have thrived for many decades. Whether it's country music, rap or hip hop, you probably know a popular song with a gambling theme or a famous musician who is a gambler. If you happen to love country music, you've probably listened to 'The Gambler' several times.
The song warns gamblers not to count their money while sitting on the table. It was released in 1978 and started to become popular in the 80s. The song is still popular because you will hear it playing on the radio at home and in pubs. It's played everywhere and has always been a great choice for people who love popular music.
Books



Popular culture has also found its way in books for many decades. 'The Gambler' by Russian novelist Fyodor Dostoevsky is one of the best novels based on the author's own gambling problems. Like any other young man who wants to get out of debt and win the heart of a woman, the main character engages in gambling hoping to win huge sums of money. The author captures the hopes of becoming rich while playing the popular game of roulette.
Overall, it's impossible to separate casinos and gambling activity from popular culture. Gambling is everywhere including blockbusters, TV shows, literature, video games, and music.