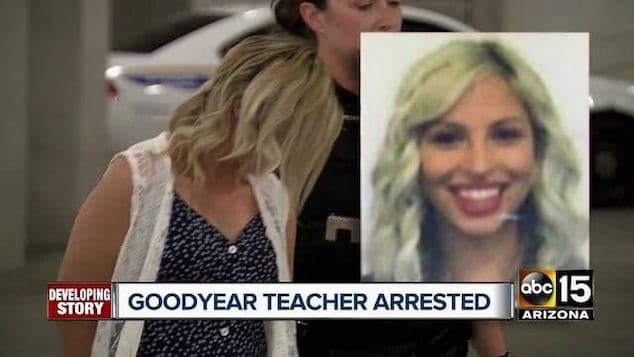 Brittany Zamora pleads guilty: A 

former Goodyear, Arizona teacher concedes to having sex with a 13-year-old boy after the victim's parents caught him sending lewd messages.
A former Goodyear, Arizona teacher has pleaded guilty to having sex with a 13-year-old boy after the married woman was caught sending her teen victim lewd messages when his parents started monitoring his phone with an app. 
Brittany Zamora, 28, entered her guilty plea to sexual conduct with a minor, molestation of a child and public sexual indecency, on Tuesday, according to online records. 
Zamora, who taught sixth-grade at Las Brisas Academy, was arrested in March 2018. 
She was accused of having sex with the teen multiple times in a classroom, and on one occasion in front of another student while he served as a lookout.   
Zamora was caught when the victim's parents noticed he was acting strange, leading them to install an app on his phone called Sentry Parental Control, which monitors messaging apps for 'suspicious content or behavior'.  
The Sentry app sends parents alerts when it detects suspicious images and messages on a child's device. 
It also detects whether or not a child is exposed to inappropriate online content through its web monitoring feature. 
When the teen's parents started getting the alerts about inappropriate text messages, they confronted him.
That's when the teen boy admitted to having sex with Zamora. 
Knowledge of their son being sexually preyed on led to the child's father saying his son's, 'childhood is already gone,' according to law enforcement.
*** 'I want u bby' Maricopa, Goodyear teacher sentenced 20 years for molesting 13 year old student
Sixth grade teacher, Brittany Zamora, accused of sexually abusing her student. Now she strikes a plea deal. Her sentencing is set for July 12th. She could face 44 years, but according the the plea agreement she'll likely get 20. #12News pic.twitter.com/KbsS82vYvJ

— Antonia Mejia (@AMejia12News) June 12, 2019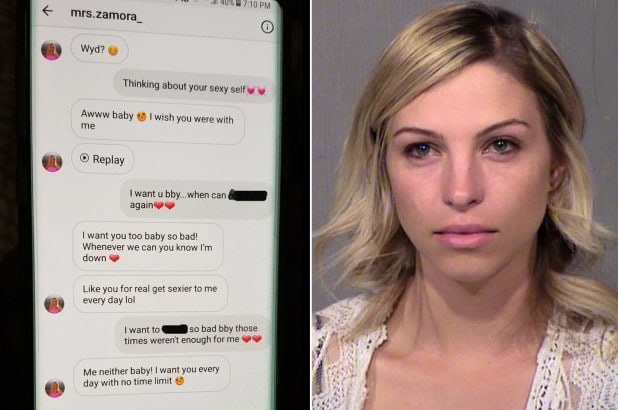 Brittany Zamora pleads guilty: 'I want u bby.'
Police records revealed Zamora initiating contact with the boy after telling the student to contact her using an app called 'Class Craft' because, according to records, she was bored in class one day. 
Her messages with the boy soon became charged – with the pair starting to have sex, according to prosecutors. 
Prosecutors said the pair once even touched each other sexually while other students in the class watched a video. 
In one x-rated back-and-forth, Zamora told the boy she wanted to have sex with him 'every day with no time limit'. 
'Wyd?' she started one conversation with him, using the slang-abbreviation for 'what are you doing?'
He replied: 'Thinking about your sexy self' and added two pink heart emojis. 
'Aww baby (love heart eyes emoji) I wish you were with me,' she responded. 
The boy replied: 'I want u bby. (sic).. when can we f**k again?', this time adding two red heart emojis to his message. 
Zamora replied: 'I want you too baby so bad! Whenever we can you know I'm down,' with a red heart emoji. 
She went on: 'Like you for real get sexier to me every day lol.' 
'I want to f**k you so bad baby those times weren't enough,' the boy replied to her. She responded: 'Me neither baby! I want you every day with no time limit.' 
In another message, she told him she would quit her job in order for them to be together. 
On two occasions, the boy's teacher drove to his grandparents' home to have sex with him in her car while her husband was fishing. 
She and the boy performed oral sex on each other before her husband phoned to tell her he would be home soon, according to records. 
They exchanged explicit photographs including images of Zamora in lingerie and naked along with the boy giving Zamora love notes on brightly colored post-its which contained messages including 'you are sexy', according to police. 
Zamora told police when she was arrested that she was nervous she would not survive behind bars.  
'I'm little. They're gonna tear me apart.'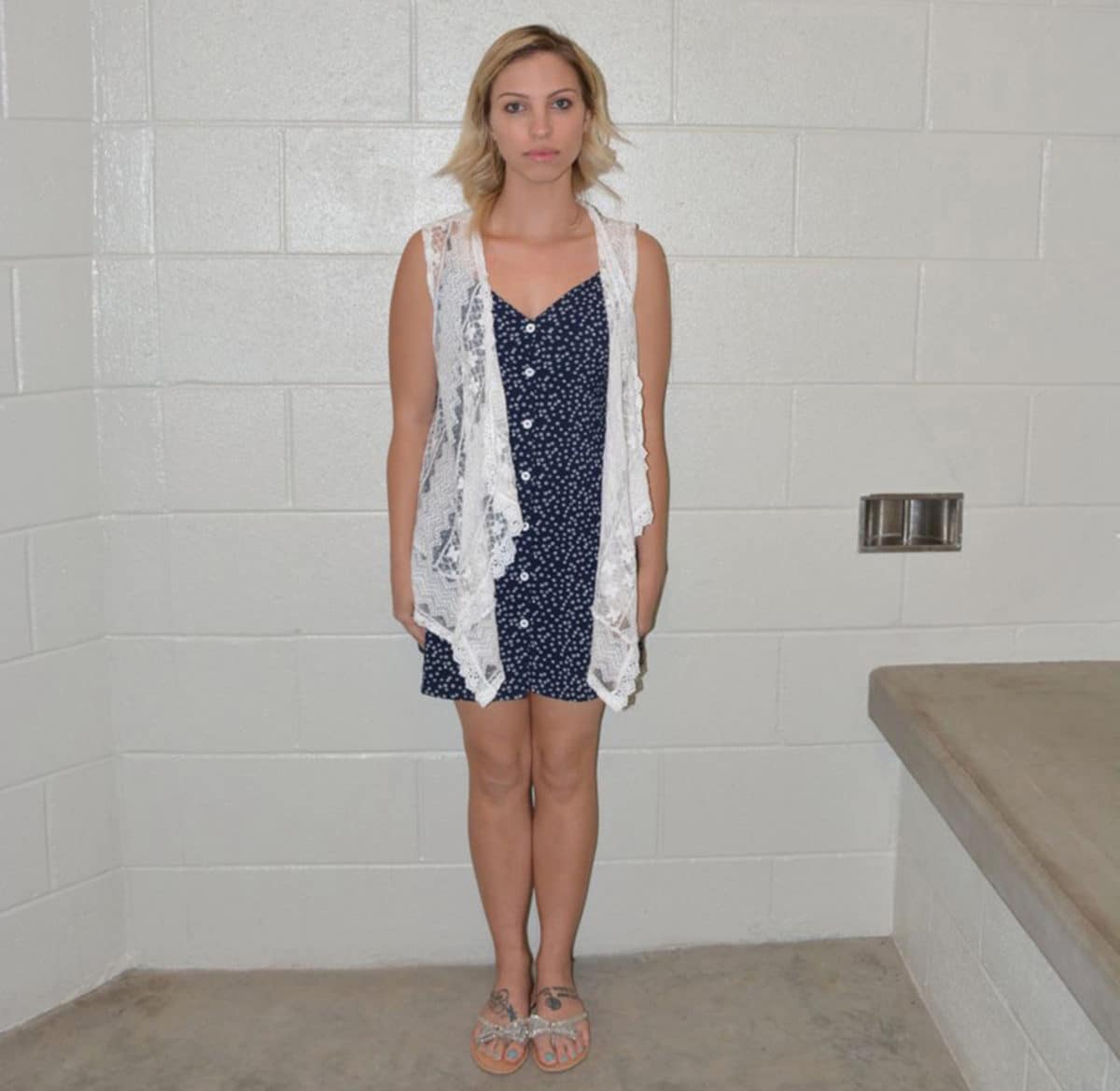 Brittany Zamora pleads guilty: How a school failed a teen boy. 
The first-year teacher was charged with 10 counts of sexual conduct with a minor, two counts of molestation, two counts of furnishing sexually explicit material to a minor and one count public sexual indecency. 
She initially pleaded not guilty. 
Of question is to what degree school administrators fail the boy?
Court papers filed on behalf of the victim's family in August 2018 allege that the school district could have put an end to the alleged molestation, given that most of the sexual encounters between Zamora and her student took place after the principal first heard about their alleged relationship from other students.
'It was preventable,' plaintiffs' attorney Michael Medina said. 'We want to hold the school district accountable so this never happens again in the future.' 
Also not immediately clear is what ultimately led to the female educator sexually preying on the teen boy, abusing her position of trust, authority, and power to subjugate her male victim.
Zamora will be sentenced on July 12.