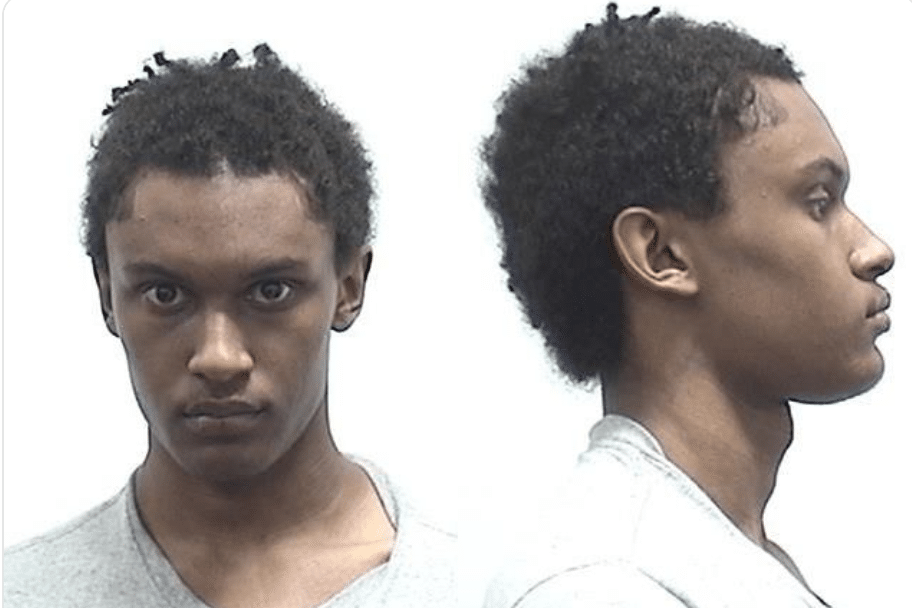 Zarren Garner arrested in armed robbery shooting of UGA student, Tate Prezzano. Victim expected to survive- motive not immediately known.
A suspect has ben arrested and charged in connection to the Monday morning armed robbery and shooting of 22-year-old University of Georgia lacrosse player Tate Prezzano.
According to the Athens-Clarke County Police Department, Prezzano and another unidentified UGA student were robbed at gunpoint by Zarren Garner, 20, while waiting at a bus stop in the 2100 block of South Milledge Avenue on the morning of Monday, April 22- Online Athens reported.
Following the armed robbery attempt, Garner fled while Prezzano was taken to a local hospital to be treated for 'life-threatening' injuries after having been shot multiple times WSBTV reported.
Told Zac Hendrix who lives just yards from where the shooting happened:
'So I was just lying in bed. I heard, 'Pow! Pow!' and I was, like, 'Whoa.' So then I woke up immediately, ran outside and I looked on the ground, and there was a picture I never want to see again', Hendrix said via WSBTV.
Updated reports indicated Prezzano being expected to make a recovery- with Prezzano listed in 'stable but critical' condition.
Come Tuesday morning- circa 1.40am– Garner was charged with armed robbery and aggravated assault.
UGA LACROSSE player Tate Prezzano shot by suspect with dreadlocks in Athens. ACCPD says shortly before Prezano was shot another UGA student was robbed nearby. LACROSSE coach says Prezzano showing great signs of improvement #fox5atl pic.twitter.com/Ow5fhT5ELj

— George (@gfrancofox5news) April 23, 2019
I've been in contact with one of Tate Prezzano's friends at the hospital. He says Tate is surrounded by friends from his HS and college lacrosse teams. He's recovering from gunshot wounds received during a robbery attempt in Athens. pic.twitter.com/GbzF1WtPaT

— Richard Elliot (@RElliotWSB) April 22, 2019
UGA release statement following shooting of 

Tate Prezzano by Zarren Garner: 
In their official statement regarding the shooting, University of Georgia officials said that they were 'deeply saddened' by the incident.
'We are deeply saddened by these tragic and shocking events,' the emailed statement read. 'Our thoughts and prayers go out to our two students who were involved — one of whom is hospitalized — as well as their families and friends.'
The University of Georgia Police Department and the Georgia Bureau of Investigation assisted the Athens-Clarke County Police Department in the investigation into the shooting.
It wasn't immediately clear how Garner came to target Prezzano and whether race or student identity played any part in the crime motive.
Just received Athens-Clarke County jail mug shot for 20-year-old Zarren Garner. He is the young man police arrested for the robberies and shooting yesterday involving two UGA students. https://t.co/AT1UbrdpwW #11Alive pic.twitter.com/E6FXUolNM5

— Joe Henke (@JoeHenke) April 23, 2019
#breaking This is a sketch of the man wanted for robbing two UGA students, shooting one of them. More at 4. pic.twitter.com/wXhAJr30cN

— Richard Elliot (@RElliotWSB) April 22, 2019