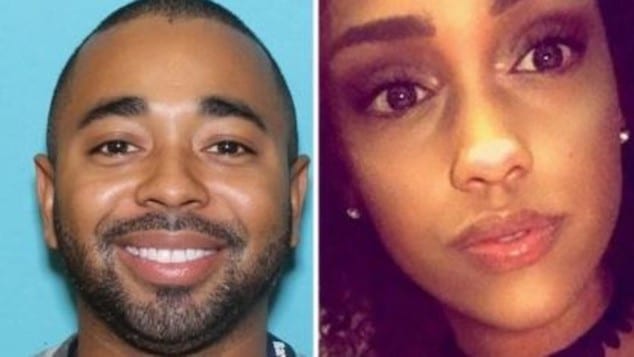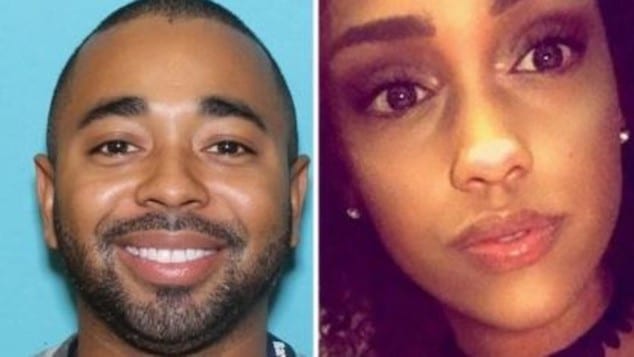 Louis D. Coleman III arrested in the alleged kidnapping and murder of Boston mother, Jassy Correia who went missing after celebrating her birthday last Saturday at a local club.
A 23 year old mother kidnapped while leaving a Boston nightclub last week has been found dead in the trunk of a suspect's trunk, Thursday night according to the woman's relatives.
Taken into custody with the presumed murder of Jassy Correia was 32 year old Rhode Island man, Louis D. Coleman III. The man's arrest followed authorities identifying him as a suspect and picking him up in Delaware.
Delaware Online reported that a police chase on I-95 in Stanton, Delaware led to Coleman's arrest.
Cops didn't immediately identify the body as that of the abducted Correia, but her family confirmed to WCVB the retrieved body being her's. The cause and manner of the woman's death was pending an autopsy. 
Jassy Correia's father just wants her home. Words couldn't even express how tough it was for him to hear police now believe this is a kidnapping. He says it is very unlike her not to show up to pick up her daughter. @wbz pic.twitter.com/Ovc49uggbc

— Lisa Gresci (@Lisa_Gresci) February 28, 2019
#MissingPersonAlert: #BPD is asking the public to review video of a person of interest in effort to help locate 23-year-old Jassy Correia. To those with info, please call the CrimeStoppers Tip Line at 1 (800) 494-TIPS or text 'TIP' to CRIME. https://t.co/GjnJIVgkez pic.twitter.com/p9ilB4f46m

— Boston Police Dept. (@bostonpolice) February 28, 2019
Jassy Correia murder motive:
The mom of a 2-year-old girl was last seen early Sunday leaving Boston's Venu club where she had been celebrating her birthday.
Jassy was reported missing by her family Sunday after the mother failed to pick up her 2-year old daughter and no one could reach her.
Police released surveillance video showing Correia getting into a red sedan with a man believed to be Coleman outside the club venue masslive reported.
Of disconcert, WPRI reported that Coleman was allegedly seen carrying Correia into his apartment building in Providence, Rhode Island, on surveillance cameras and then exiting with two briefcases.
Correia was not seen exiting the building, and WPRI reported that bleach was found in a dumpster outside Coleman's apartment.
'She did not deserve this. She went out to celebrate her birthday and never returned home,' Katia Depina, a cousin of Correia's, told via bostoncbslocal. 'We want justice for her death.'
Providence Chief of Police Col. Hugh T. Clements said in a press conference Thursday evening that the department is treating the investigation as a homicide.
A search warrant was executed at Coleman's residence, Clements said, but he did not elaborate on the evidence recovered.
Authorities have declined to say whether Correia knew her alleged abductor, whether he'd been present at the birthday party and what ultimately motivated the man in allegedly taking the 23 year old mother's life.
The family said Correia's daughter is now left with no parents, and they will take care of her.
BREAKING: Photos from the scene in Delaware where kidnapping suspect Louis Coleman was taken into custody; Jassy Correia's brother tells us his sister's body was found in the trunk of this car | Live, team coverage right now on @boston25 #Boston25 (Photos: John Jankowski, Jr.) pic.twitter.com/C0MSrIumuq

— Mike Saccone (@mikesacconetv) February 28, 2019
#BREAKING: Family members confirm that Jassy Correia was found dead in the trunk of the suspect's car found in Delaware. https://t.co/LiVme4iBKi pic.twitter.com/rIgFZTWuSZ

— WCVB-TV Boston (@WCVB) February 28, 2019
PLEASE EVERYONE SHARE/REPOST!!! Help bring JASSY CORREIA HOME SAFE & SOUND to her family/daughter…🙏🏼🙏🏼🙏🏼🙏🏼🙏🏼 pic.twitter.com/quXPEUTSuZ

— Lillie Teixeira (@LillieSheila96) February 28, 2019