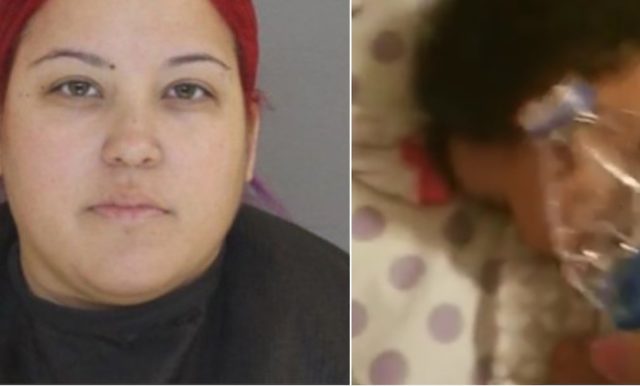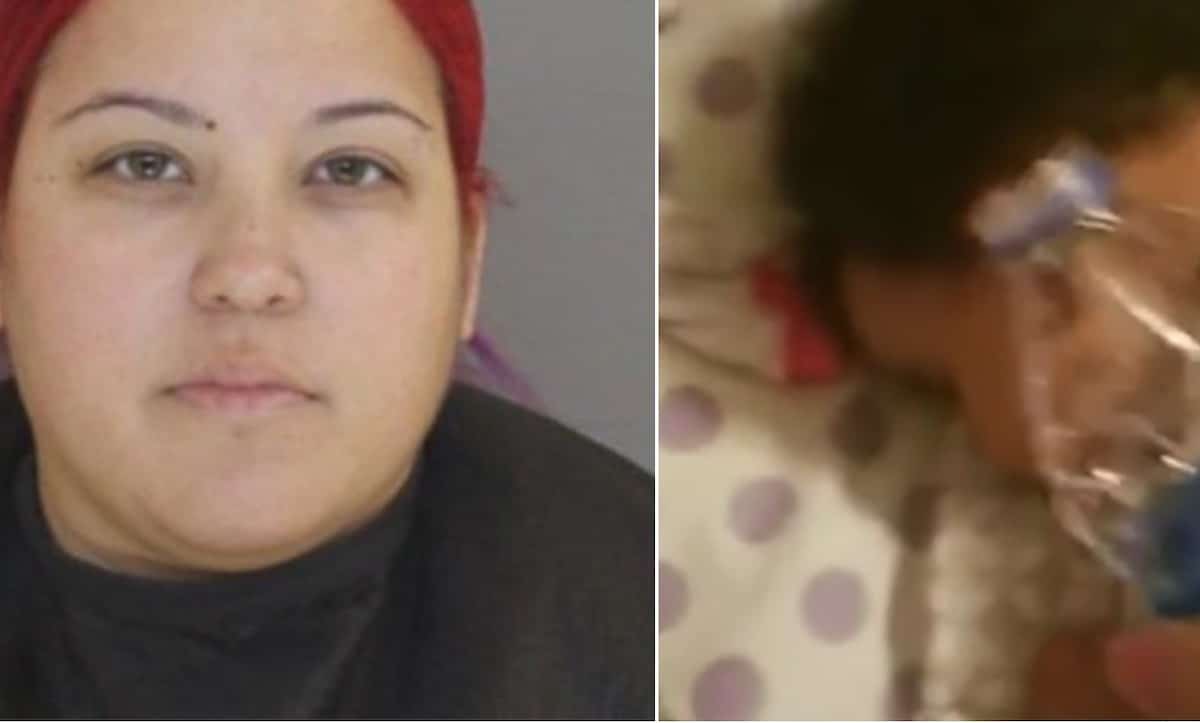 Caitlin Alyse Hardy: A South Carolina mother is charged with child cruelty after Facebook video shows her waterboarding her nine month old baby infant girl as 'payback'.
A South Carolina mother is facing charges after she was allegedly seen on Facebook video 'waterboarding' her sleeping nine month old baby infant.
Caitlin Alyse Hardy, 33, was arrested Wednesday following reports that she shared footage (see below) on Facebook of child abuse with the caption, 'payback for waking me up all kinda times of da night,' the Sumter County Sheriff's Office said.
Hardy can be seen in the video (see below) allegedly pouring water from a bottle (for a second time) on the baby's face, causing the child to wake up coughing, WIS-TV reported. As the child struggles to gain her bearings- her mother can be heard ruefully laughing in the background. 
A search for Hardy's social media profile can no longer be found through a search.
Authorities issued a warrant for the woman's arrest Wednesday, accusing the mom of 'ill-treatment' that caused 'unnecessary pain and suffering' for the baby girl. The mother of seven was released after posting a $1,500 personal recognizance bond Wednesday upon a warrant being issued on Tuesday.
Charges were filed against Hardy for cruelty to children.
Notice of the January 26 incident followed a number of concerned people contacting the Sumter County Sheriff's Office following the surfacing of distressing images and video.
Offered Sheriff Anthony Dennis: 'The charges against this defendant will be prosecuted to the full extent of the law'. 
The Sumter County Sheriff's Office says they've notified the Sumter County Department of Social Services in order that thorough investigations be conducted into this matter for the benefit and safety of all children in this home.