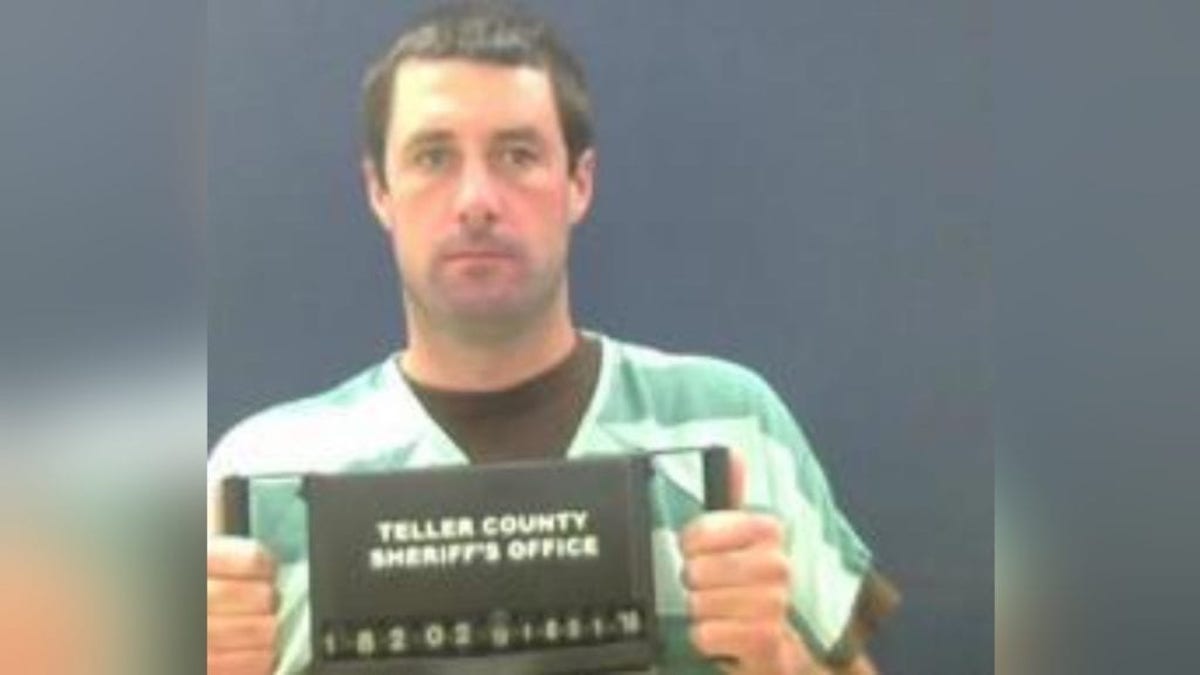 Patrick Frazee charged with suspicion of murder and solicitation of first degree murder of missing 

Colorado woman, Kelsey Berreth.
The fiancé of a missing Colorado mother was on Friday arrested and charged with murder in connection to the Woodland Park woman's presumed death.
Patrick Frazee's arrest came nearly one month after Kelsey Berreth, the mother of his 1-year-old daughter, vanished on Thanksgiving Day – after video surveillance showed the missing woman shopping at a local Safeways store with the couple's daughter earlier that day.
It is thought Frazee was the last person to see Frazee before she went missing with the couple's child remaining in the father's possession.
Upon his arrest, News 5 reported Frazee being taken into custody at Teller County Jail, where he still remains according to a Friday morning press conference given by Woodland Park Police Chief Miles De Young.
Patrick Frazee charged with murder: Missing woman believed dead- but no body found.
During the news brief, Miles De Young said authorities did not believe Berreth remained alive while also saying they had yet to find the missing woman's body. 
The police chief also said Frazee had been taken into custody for suspicion of first-degree murder and suspicion of solicitation of first-degree murder for the death of his fiancé Kelsey Berreth.
A warrant for Frazee's arrest was obtained after sufficient evidence affirmed official's belief that Berreth was no longer alive.
'Investigators have recovered a number of items that make us suspicious that the crime did occur at Kelsey's residence,' De Young said. 'That is why we have been coming back to her residence.'
As of Friday morning, investigators continue to search Berreth's townhome in Woodland Park.
Patrick Frazee, the fiancé of missing Colorado mother Kelsey Berreth, was arrested for murder Friday morning and taken to the Teller County jail, nearly one month after Berreth vanished. https://t.co/v1AD1Unjb5 pic.twitter.com/EgUoQac1pY

— ABC News (@ABC) December 21, 2018
Kelsey Berreth missing: 'She's not the kind that runs off,'
Frazee previously had told police he last saw his flight instructor fiance on November 22, when he picked up their daughter, making him the last known person to report seeing Berreth alive.
Berreth's employer got a text from her phone on November 25, saying she wouldn't be able to work that week, police have said. Frazee also said she texted him that day, but the contents of that text haven't been released.
A week after that, she was reported missing. Woodland Park police began their search on December 2, when Berreth's mother, Cheryl, alerted them to her daughter's disappearance.
Berreth's phone was tracked to a location near Gooding, Idaho. Berreth has family in that state, De Young said. Gooding is roughly 800 miles northwest of Woodland Park.
'She's not the kind that runs off,' Cheryl Berreth said at a police news conference on December 10. 'This is completely out of character. Kelsey loves her God, she loves her family and friends, and she loves her job. She's reliable, considerate and honest.'
To date, Berreth's phone has yet to be located.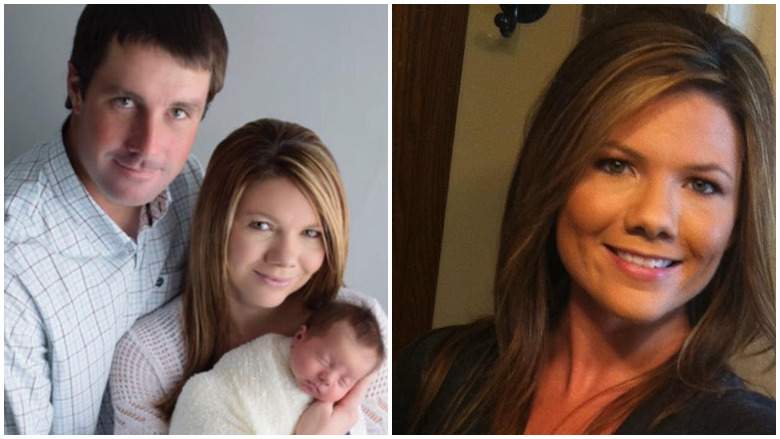 We caught up with Patrick Frazee today to ask if he had anything to say about his fiancée #KelseyBerreth, missing since Thanksgiving. He wasn't interested in speaking. Police say they want to sit down with him. @ABC @ABCWorldNews pic.twitter.com/xIwEJDcaSp

— Clayton Sandell (@Clayton_Sandell) December 20, 2018
Patrick Frazee charged with murder: New information continues to come in.
During questioning, Frazee's lawyer revealed their client voluntarily releasing his phone to be searched along with allowing officers to take a DNA sample on December 12.
Two days later, investigators combed Frazee's home and 30-plus-acre property in Florissant, Colorado, with a search party of 75 officers.
Following the search, Jeremy Loew, an attorney for Frazee, issued a statement in which he said his client 'continues to cooperate with law enforcement.'
'We encourage law enforcement to take whatever steps it deems necessary to find Kelsey Berreth and to be able to exclude Patrick Frazee as a possible suspect in this missing person investigation,' Loew's statement said. 'Mr. Frazee will continue not to participate in any interviews with the media and instead focus on parenting the child he shares with Ms. Berreth.'
Earlier this week, authorities said they conducted routine follow-up searches on Frazee's and Berreth's homes.
The Woodland Park Police Department Thursday evening said on social media that new information about the case continues to come in. They asked the public to be patient
'We hope to have answers for all of the questions our community has on this case as soon as possible,' police said in a news release posted to Facebook.
De Young said that Berreth's family is now caring for Berreth and Frazee's 1-year-old daughter.
Investigators with the Colorado Bureau of Investigation, the Woodland Park Police Department and the FBI were spotted at Berreth's home Thursday evening carrying large brown bags out of the home, and a firefighter was seen carrying a ladder into the house, KMGH reported.
Frazee's first official court appearance is set for Dec. 31 at 9 a.m.
Search of missing Colorado mom's fiance home turns up no leads as $25K reward is offered
Is missing Colorado woman's fiance a suspect? Failed to report her missing
Missing Colorado flight instructor mom still a no show after Thanksgiving sighting
They have a child.
They are engaged, yet- exchanging custody-in a public supermarket.
Public custody swaps are arranged for numerous reasons-primarily safety
A mother would check in on that child-she doesn't check for 10 days
He doesn't report her missing.#PatrickFrazee knows.

— RealTammy365 (@RealTammy365) December 13, 2018