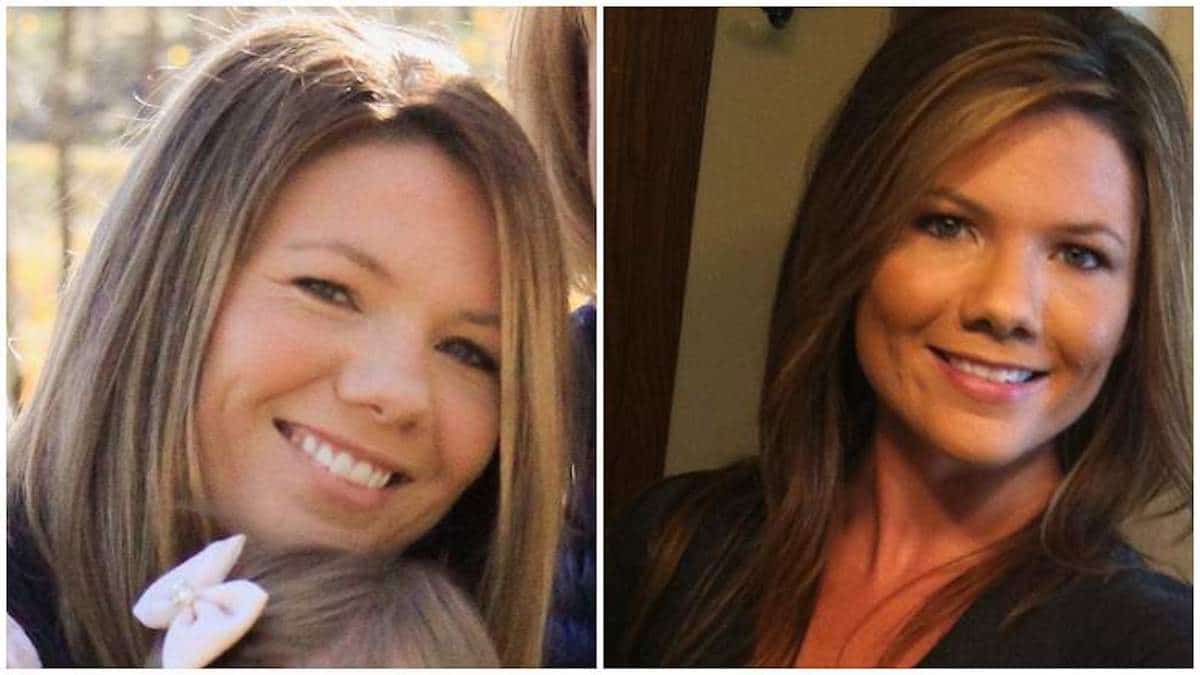 Search for Kelsey Berreth- a missing Woodland Park, Colorado flight instructor and  mother intensifies following recent ping in Idaho and last sighting on Thanksgiving. 
*** Update: In a news conference Monday afternoon, the Colorado Bureau of Investigation said missing mother Kelsey Berreth allegedly having sent a text message from her phone to her employer, an aviation company where she worked as a pilot, on November 25, saying that she would be taking some time off.
 *** Original post: A search for a missing Colorado flight instructor has yet to yield any results following her last being seen on Thanksgiving.
Kelsey Marie Berreth, 29, mother of a one year old baby girl was last seen at a Safeway grocery store in Woodland Park on November 22. Three days later, Berreth's mother called police.
EastIdahoNews.com reported officers sent to conduct a welfare check at the missing woman's Woodland Park area home not finding Berreth.
It's unclear who was looking after Berreth's child who remains unharmed and safe. Of note Berreth shares a one year old girl with her fiance and the father of the child. 
Police said that Berreth's phone pinged near Gooding, Idaho, some 700 miles away from where she was last seen sometime on November 25.
'It could just be a false ping, or it could be the actual last location for the activity of that phone,' Woodland Park police Commander Chris Adams told KEPR-TV.
According to family members, Kelsey has no known ties in Idaho.
Search of missing Colorado mom's fiance home turns up no leads as $25K reward is offered
Is missing Colorado woman's fiance a suspect? Failed to report her missing
Kelsey Berreth: What motive would she have to disappear of her own accord? 
Berreth is described as 5ft3in tall and weighing 110 pounds.
She was last seen wearing a white shirt, gray sweater, blue pants, and white shoes while carrying a brown purse.
According to a Facebook post, Berreth's family had posted, the only thing missing from the young mother's home was her purse.
Found at the flight instructor's residence was her makeup kit, suitcases, while her car remained at home. 
Idaho authorities said that they have been notified Berreth could be in the state.
'We really have no idea, we don't have any more information on it,' Berreth's brother, Clint told Q13 News. 
'She's a flight instructor … never done anything like this.' 
Posted Clint Berreth on Facebook, 'After arriving at Kelsey's house last night and combing through her things, we know 1 thing is certain. Kelsey did not pack to go anywhere. All luggage is here. Her purse is all that seems to have gone.'
JoDee Garretson, a cousin of Berreth who lives in Pasco, Washington, said it's unlike her to suddenly disappear.
'They're a very close-knit family,' Adding, 'She's got to see people are looking for her. She wouldn't put them through that.'  
Adding further, 'She's such a good person, a loving person. 
'She's grounded and responsible. She has a one year old child, she wouldn't just leave her.' 
Police have not yet named any suspects in Berreth's disappearance.
If you have any information on Berreth's whereabouts, contact the Woodland Park Police Department at (719)-687-9262. 
Kelsey Berreth has been missing from Woodland Park, CO since 11/22/18. Please familiarize yourself with her face and please RT!! Please contact Christopher Adams if you have any info that may help 719-687-9262. pic.twitter.com/0NaBcbCxID

— kelsey (@kels_garner) December 8, 2018