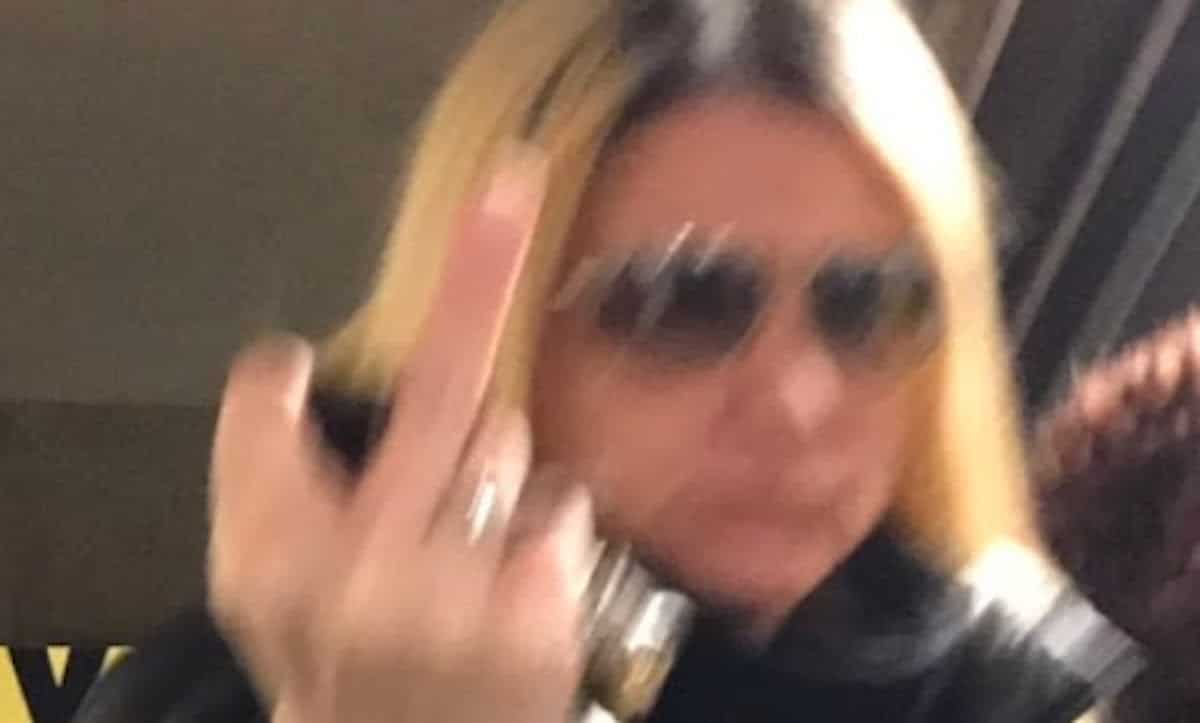 Michelle Tung the Asian female set upon by deranged NYC Subway rider, 

Anna Lushchinskaya speaks out. Brooklyn lawyer has a history of public skirmishes.
A Brooklyn commuter seen on viral video being attacked at the hands of an unhinged female passenger (with a history of prior skirmishes) has told of being set upon the moment she got on the train.
The victim, identified by the New York Daily News as 24-year-old Michelle Tung, said at first, she did not think 40-year-old Brooklyn attorney Anna Lushchinskaya was addressing her on board a slow-moving D train at around 8am on Tuesday.
But then Tung says the blonde woman carrying a large Louis Vuitton bag purposefully bumped into her.
'And I said, "Don't touch me with your bag," and then that's when the video started with the "f*** off,"' Tung told ABC Eyewitness News, referring to at least two viral cellphone recordings showing the violent altercation.
'She hit my phone and my hands,' Tung recalled, adding that she was scared, especially when Lushchinskaya grabbed a set of keys in her hand.
'I'm lucky that she didn't have any weapons on her, like knife, gun, 'cause it could've got [sic] a lot  worse,' Tung said. 
Tung said hearing Lushchinskaya use a racial slur against her 'really pissed' her off.
'It's fine, you're calling my a c***k, but I really am Chinese. I'm proud where I came from… I'm proud of my heritage.'
Tung also revealed that her attacker spat on her multiple times during the encounter.
'There's something wrong with her,' Tung added. 'I think she should be locked up at this point, and I'm lucky that it was me and not sometime else who wouldn't defend themselves.'  
According to ABC, she suffered lacerations to her face.  
Lushchinskaya was initially detained by another subway rider, who restrained her until police arrived. She was later charged with felony assault, marking the second time this year that she got in trouble with the law because of her conduct on board the D train. 
Online records reveal Lushchinskaya, who also uses the name Anna Luschchinsky, is an attorney with a small private practice in the Sheepshead Bay section of Brooklyn. 
She graduated from New York Law in 2004 and earned her license later that year. She has no history of public discipline, according to the New York State Unified Court System's website.  
Tung says she is afraid to run into Lushchinskaya again because she knows the woman often takes the D train.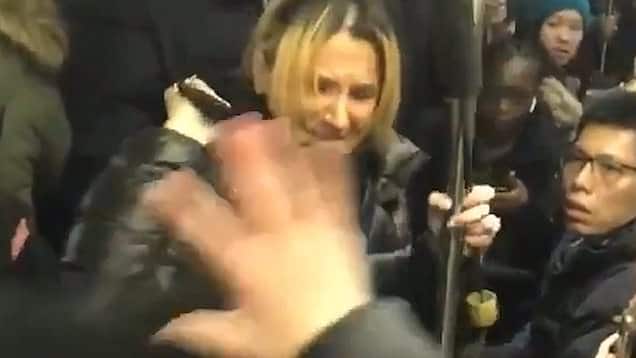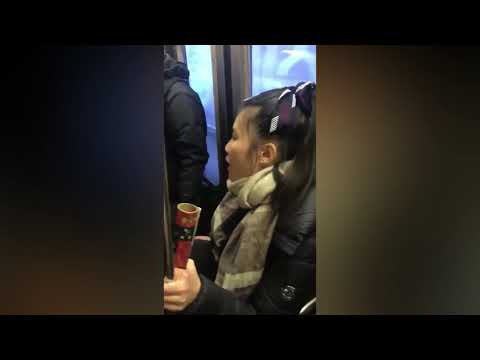 Anna Lushchinskaya: A history of prior NYC subway assaults
It is apparently not the first time Lushchinskaya has gotten into altercations on the subway.
On Monday, one day before the D train arrest, a Twitter user posted a photo that appears to be Lushchinskaya, saying that on the R train 'this woman shoved me nearly on the the tracks with a [fist] full of keys then threaten to hit me w her umbrella'.
Court records also show that Lushchinskaya was arrested in June on charges of menacing, harassment, assault and criminal weapons possession after allegedly pepper-spraying a man on the D train at the 36th Street station.