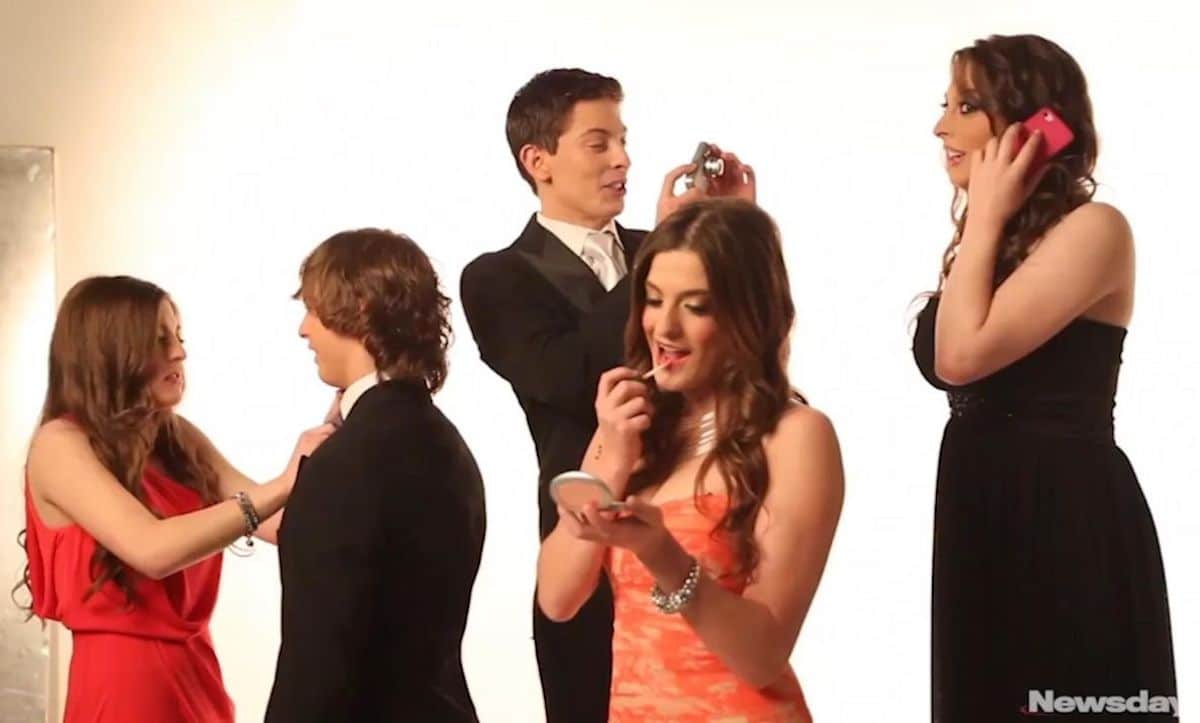 Hairstyles to Best Highlight Your Prom Dress: How to best select the right outfit gown for your big upcoming night that best reflects you. 
Prom season is approaching, you have your perfect dress, now it's time to begin planning all the other details, how to accessorize, and how to wear your hair. Your hairstyle is a very important part of the overall package, and how your hairstyle will match with your prom dress is something we need to think about.
JJ's House designer Jessica shares her expert advice with you about how to choose a hairstyle that best highlights your prom dresses.
Lace Dress Matches a Loose, Romantic Updo
If you have long prom dresses made from lace, we think a loosely tied hair up style will look fabulous. This style has been seen on Selena Gomez recently, amongst other celebs.
Halter Neck Dress Matches a Fishtail Braid
If your prom dress has a halter neckline, and your hair is long enough, we think the fishtail braid will rock. A halter neckline shows your shoulders but also attracts attention to your neckline, a visual imbalance. Therefore, a braid can offer a way to not hide your neckline, and not expose your shoulders even more. If you don't have long enough hair, no problem, you can re-create this look with extensions or a fake clip on ponytail. We have seen this styled to the back, or a side-swept braid.
Spaghetti Strap Dress Matches a Chignon Hairstyle
If you have opted for a feminine chiffon prom dress with spaghetti straps, we recommend adding even more romance and keeping on theme with a low chignon. It compliments almost every face shape, and will enhance the beauty of your dress. Jennifer Lawrence recently wore this style at the Oscars and wowed the crowd. Its soft, undefined, and very elegant.
One Shoulder Dress Matches a Big Ballerina Bun
When you have a one shoulder dress, this is the focal point, and should remain in the spotlight. A huge ballerina bun is an ideal match for this dress, keeping your hair away from your neckline, whilst looking super modern and stylish.
A Simple Dress Matches with Hair Down
Whether you have short prom dresses or long, if you want a more red-carpet glam look, then wear your hair down and put big curls in it. The volume will pair nicely with an understated dress, and this look can be created easily at home without needing the salon. This style will add a boho-chic element to your outfit, and show off your locks.
A detailed front Matches with Half-up Hair
Does your prom dress have intricate detailing on the front such as beading or an embroidered design? Do you also want to show off your gorgeous locks too? We would recommend a half-up style, this way you can get creative with your hair, and at the same time have your dress details on display, it offers a good compromise.