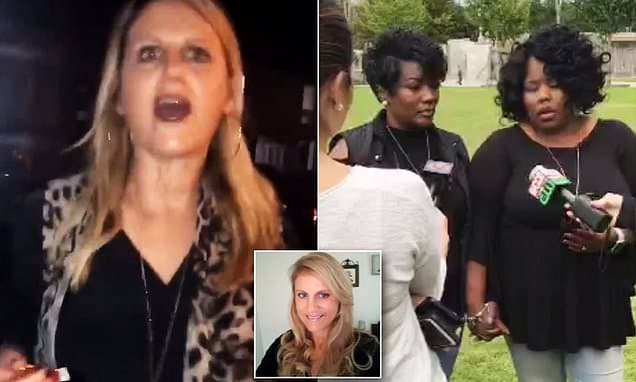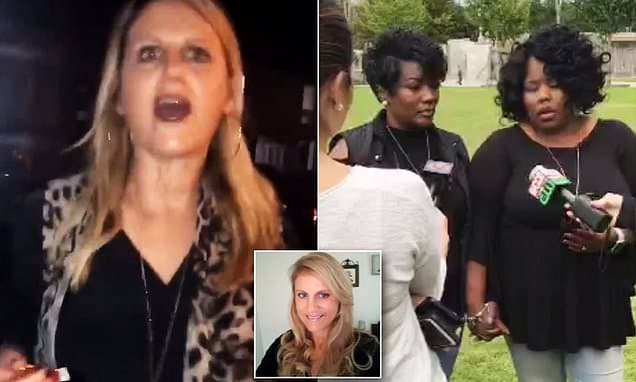 Susan J. Westwood fired: A racist 

South Charlotte

 white woman (aka SouthPark Susan) is filmed racially harassing two black sisters only to end up being charged and fired from her job at Spectrum.
Also taking her place in yet another episode of a white person openly vilifying a black person, is a North Carolina white woman who was caught on tape spewing racist abuse at two black sisters at a South Charlotte, parking lot.
Captured video episodes, which one of the sisters posted on Facebook on Friday, shows a middle-aged white woman approaching the two black women, calling them 'b***h' while asking them 'Is your baby daddy here'?'.
The episode led to Susan Westwood, 51, facing criminal charges for communicating threats along with her employment contract terminated (which is long hand way of saying Westwood has been fired).
#livingwhileBlack in America, my Godmom was harassed in Charlotte, NC (South Park) by a drunk White woman for standing at her car, at her complex, waiting for AAA over the weekend pic.twitter.com/7wedGd0m4P

— this planet is ghetto af (@_StaceeJ) October 26, 2018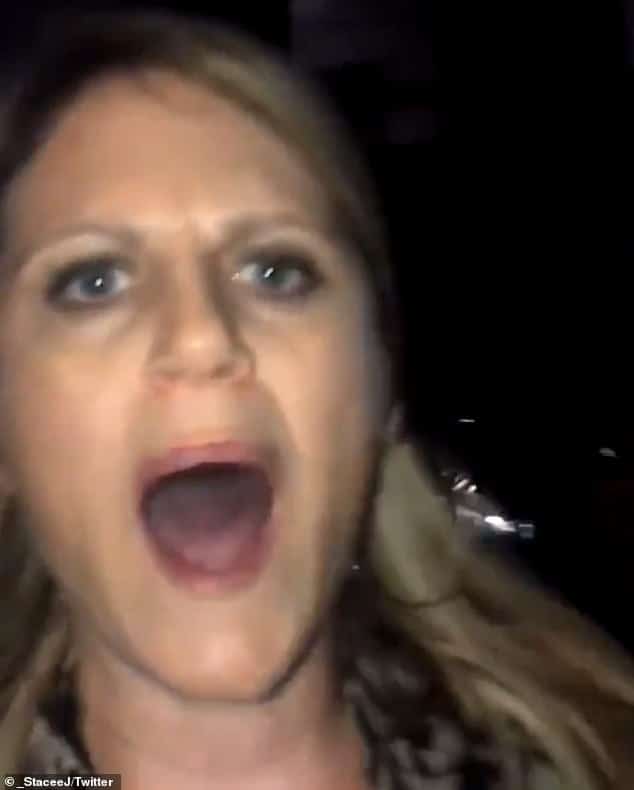 Susan Westwood Charlotte resident: 'Do you live here?'
In her posted videos, Chele Garris, one of the two sisters verbally abused, along with sister, Leisa, wrote: 'MOUTH DROPPING VIDEOS…Never thought this would happen to my sister and I right here in Charlotte, NC'.
In the video, Westwood engages the other women for no apparent reason. 
The sisters are observed being aggressively confronted by Westwood after politely asking the woman for her to leave them alone.
At one point one of the sisters explains o Westwood: 'You are harassing us.'
But to no avail as Westwood continues to berate the two black women while repeatedly asking, 'Do you live here'.
At one point, video shows one of the sisters calling 911, saying: 'The lady was pushing me in my face'. 
Westwood approaches the sisters, with video questioning Westwood asking them if they lived there and 'why they are congregating' in the parking lot.
At one point the woman tells the sisters to 'F**k off' while accusing them of not living there even after they explained that they did and that they were outside waiting due to car trouble.
But it gets grimmer.
Susan Westwood privileged white person making $125K: 'Do you live here?' 
At some point, Westwood begins to to repeatedly tell the sisters that she earns $125,000 a year in her job- while demanding to know how much they earn.
'I'm white and I'm hot', she can be heard saying.   
As this plays on, one of the sisters reporting the harassment to police manages to retain a calm demeanor on the phone as she thanks dispatchers and answers the dispatcher's questions.
'It surprised me', one of the sisters is heard saying. 'I've been living here for over a year and I've never been treated this way. I'm a resident just like her'. 
Upon the two sisters having walked away to report harassment, Westwood yells at them from a distance: 'Do I need to bring out my concealed weapon, too? This is North Carolina by the way'.
The Mecklenburg County Sheriff's Office website, reveals Westwood being summonsed with four criminal summons: two counts of communicating threats and two counts of simple assault.
And no- we are not surprised. We saved the best for last.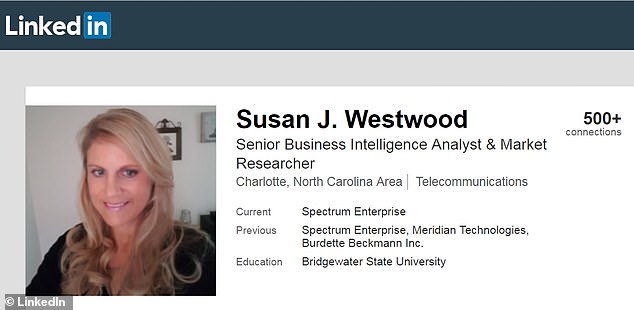 Susan J. Westwood no longer making $125K a year:
But it didn't end there. Upon the sister's video going viral, Westwood's former employer, Spectrum, issued a statement saying that the woman's employment had been terminated effective immediately.
Read a company statement: 'The incident recorded in Charlotte is a blatant violation of Charter's code of conduct and clearly disregards the company's commitment to inclusion and respectful behavior. 
As such, Ms Westwood's employment with the company has been terminated, effective immediately'. 
'It's so upsetting to know that today we have overt racism still going on in 2018,' one of the women said, according to a video of their interview posted on a WCCB's reporter's Twitter.
The two women called it a 'racially-motivated attack.'
In a shared statement, the sisters added: 'We are distraught and still very upset about what has taken place only because of the color of our skin.
The incident happened over more than five minutes as the sisters waited by their vehicle in an apartment complex parking lot for AAA car service, video shows.
By Saturday, the video was viewed on various social media sites nearly 1 million times. Indeed…
Newsflash: There are people like "Susan from Southpark" everywhere. If you are a person of color, you're on guard every time you/your family leave the house…except for Botham Jean who was killed IN his house.

— Cece Lewis (@cecelewis8) October 27, 2018
The next contestant in, "Let me mess up my life being racist" is #SouthParkSusan. She enjoys letting us know she lives in Myers Park, makes $125K, and is a white woman. Susan J. Westwood, good luck!

— Esteban J. Fernandez (@sfrieson) October 27, 2018