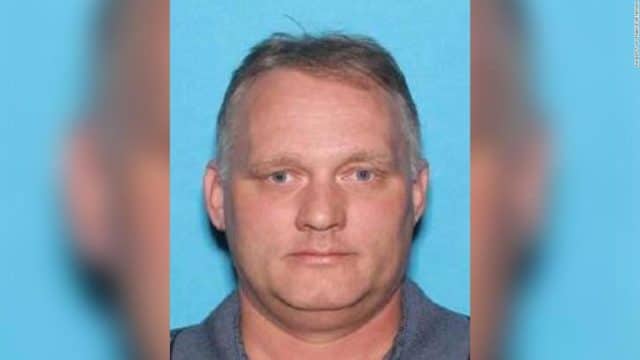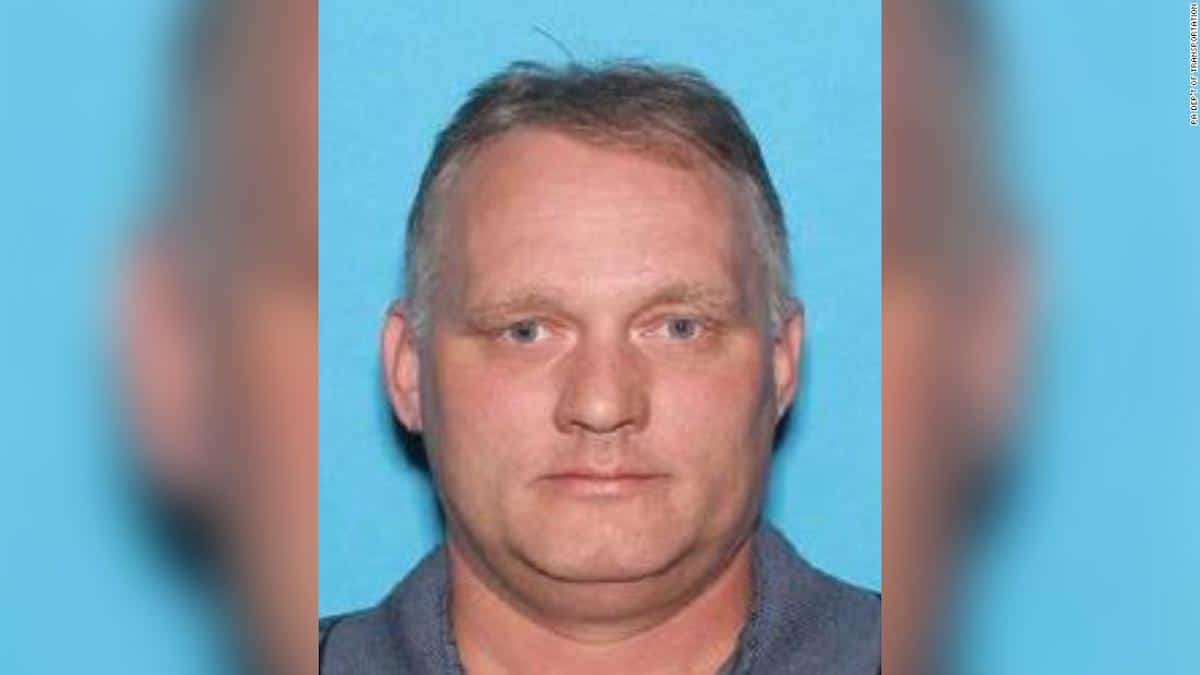 Robert Bowers identified as 

Pittsburg synagogue shooting suspect: The Tree of Life Synagogue shooting leaves 11 dead with suspect posting ominous social media warning an hour before.
Robert (Rob) Bowers has been identified as the alleged individual who on Saturday morning went on a mass shooting spree at a Pittsburg synagogue.
Shot and killed at the hands of the 46 year local, known to be an anti semite and white supremacist according to social media posts (more below) were eleven people. With reports of six injuries including that of four responding police.
Bowers eventually surrendered to SWAT police.
At the time of congregations, there were close to 100 people inside of the synagogue, many who had come to pay for ritual services.
It was during the shooting that Bowers was heard saying, 'All Jews Must Die.'
Robert Bowers, the suspect in the Pittsburgh synagogue shooting, posted on Gab using the name "onedingo," just before the attack, "I can't sit by and watch my people get slaughtered. Screw your optics, I'm going in." https://t.co/SIwrUMFrVN #breaking pic.twitter.com/3gT9GdcNZi

— Tom Cleary (@tomwcleary) October 27, 2018
Robert Bowers Pittsburgh shooting suspect, 'I can't sit by and watch my people get slaughtered.'
An hour before the shooting, Bowers posted on social media site, Gab, 'HIAS likes to bring invaders in that kill our people. I can't sit by and watch my people get slaughtered. Screw your optics. I'm going in.' HIAS is the Hebrew Immigrant Aid Society.
At the time of the attack, KDKA reported Bowers was armed with an AR-15 'style' rifle, in addition to multiple handguns.
The suspect was described as being a 'heavy-set white male with a beard.' When Bowers emerged from a standoff with police, he was crawling due to injuries. Bowers was reported that Bowers is alleged to have opened fire on responding officers.
Bowers was an active poster on the "alt-right" version of Twitter, Gab. Bowers went by the moniker One Dingo on the site. In his bio section, Bowers wrote, 'jews are the children of satan. (john 8:44) — —- the lord jesus christ is come in the flesh.' Shortly after the shooting at the Tree of Life Congregation, Bowers' Gab account was deleted.
In a post a few days before the shooting, Bowers wrote, 'Trump is a globalist, not a nationalist. There is no #MAGA as long as there is a k*** infestation. #Qanon is here to get patriots that were against martial law in the 90's to be ones begging for it now to drain muh swamp. But go ahead and keep saying you are #Winning.'
That same day, Bowers wrote, 'amazing amount of division on gab today. glas the overwhelming jew problem has been solved so we can now fight with each other.' In another message, Bowers wrote of Trump, 'For the record, I did not vote for him nor have I owned, worn or even touched a maga hat.'
Tree of Life Synagogue victims identified.
Squirrel Hill synagogue shooter social media profile: 'Trump is controlled by Jews'
Ex FBI agent calls Pittsburgh synagogue shooting more distressing than plane crash.
'All Jews must die' Pittsburg synagogue shooting leaves 11 dead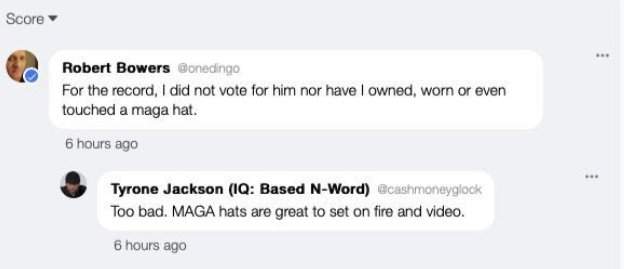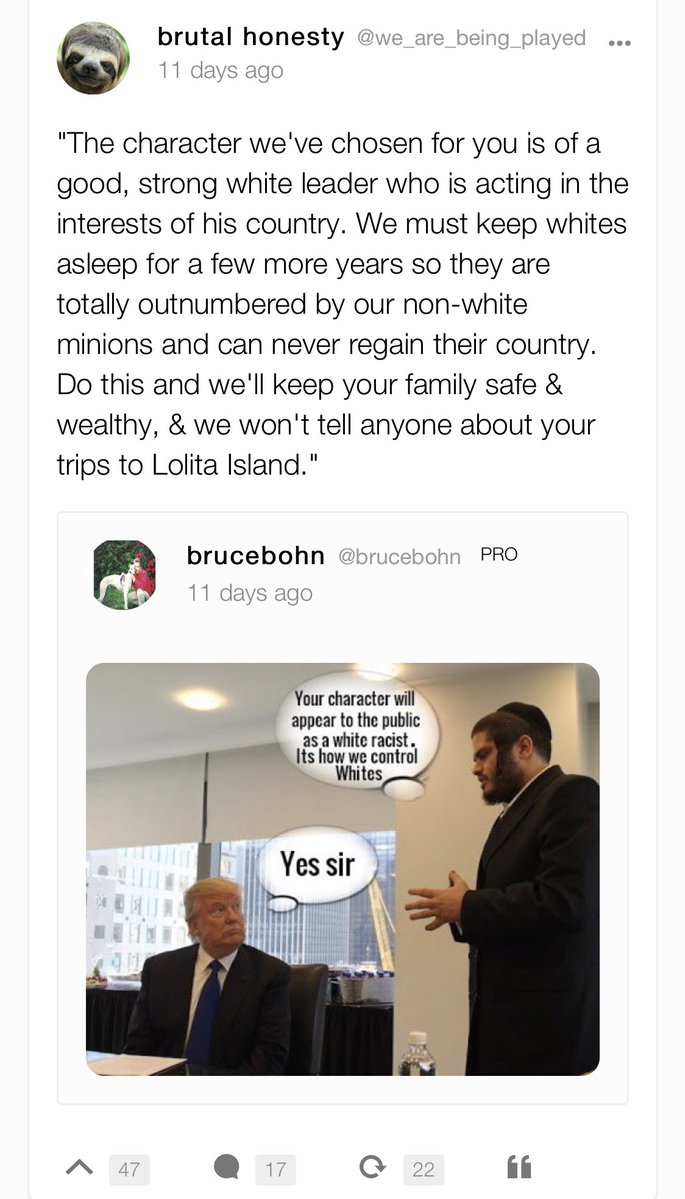 #ActiveShooter Robert Bowers aka @onedingo on GAB is a @POTUS @realDonaldTrump hating racist who hates Israel and Jews. #TreeOfLifeSynagogue #SquirrelHillShooting #squirrelhill #PittsburghSynagogueShooting pic.twitter.com/4IUFJT2ajL

— ❌HW Helser ❌ (@HW_Helser) October 27, 2018