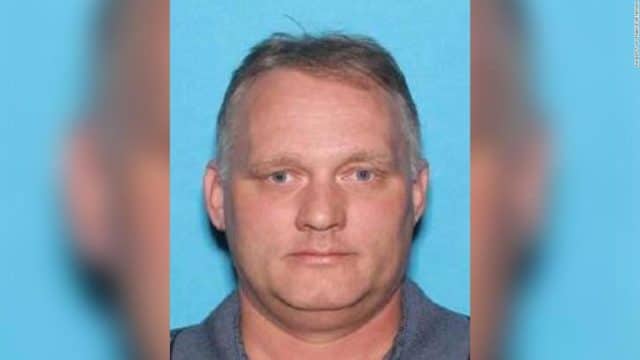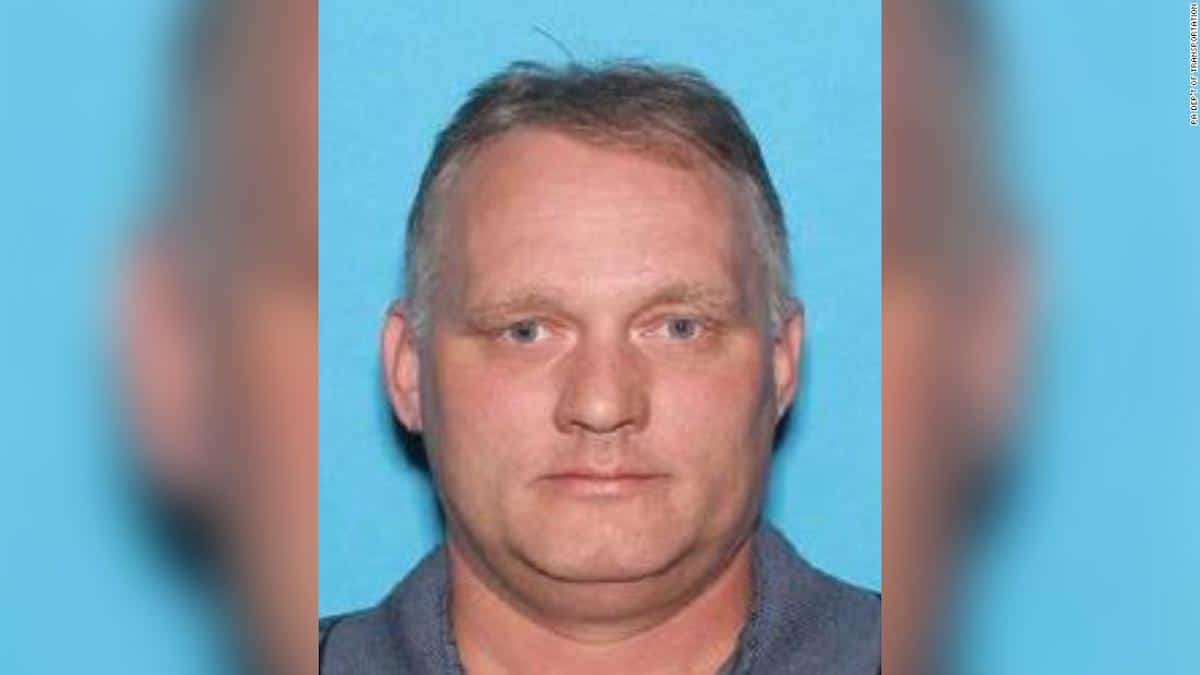 Wendell Hissrich Pittsburgh's Public Safety Director describes Pittsburgh synagogue shooting involving suspect Robert Bowers as more distressing than plane crash carnage.
A former FBI agent who leads Pittsburgh's, department of public safety has called the scene of The Tree of Life Synagogue shooting 'one of the worst that I've seen'.
Addressing press corps, Wendell Hissrich, Pittsburgh's Public Safety Director, called Saturday morning's bloodbath a very 'horrific crime scene'.
'The scene is very bad inside, there are multiple fatalities,' he said. 
'It's one of the worst that I've seen, and I've been on some plane crashes. It's – it's very bad,' he said.
Hissrich is a former FBI supervisory special agent who was chief of the Bureau's weapons of mass destruction directorate.
Taken into custody was the Pittsburgh synagogue shooting suspect, Robert Bowers, 46, who surrendered to authorities during a shoot out which saw four police officers injured, among the six injured and eleven fatalities.
Hissrich disclosed Saturday's mass shooting is now being investigated as a federal hate crime. 
Tree of Life Synagogue victims identified.
Squirrel Hill synagogue shooter social media profile: 'Trump is controlled by Jews'
Squirrel Hill shooter posted hour before, 'I can't sit by and watch my people get slaughtered.'
'All Jews must die' Pittsburg synagogue shooting leaves 11 dead
Wendell Hissrich: "It's a very horrific crime scene. It's one of the worst that I've seen." https://t.co/WRaEWQSTaf pic.twitter.com/XwkzxMJs11

— Fox News (@FoxNews) October 27, 2018
"It's a horrific crime scene. It's one of the worst I've ever seen." Pittsburgh Public Safety Director Wendell Hissrich says the synagogue shooting is being considered as a hate crime and will be under federal investigation. https://t.co/V3ujLdImCI pic.twitter.com/AD2eH2Mgm0

— CNN (@CNN) October 27, 2018
• A law enforcement source told CNN investigators believe social media postings on the Gab account belong to Bowers. The language on the account matches the suspected motivation behind the shootings, the source said.
• In a statement, Gab disavowed "all acts of terrorism and violence" and said its mission was to defend free expression and individual liberty online for all people." After being alerted to the suspect's profile on the platform, Gab said it backed up the data, suspended the account and contacted the FBI.
• The officers' injuries aren't considered life-threatening, but the other two people injured are critical, Hissrich said. Both of those victims have been taken to trauma centers. A law enforcement official earlier told CNN at least 12 people have been shot.
• The shooter was also taken to a hospital, Hissrich told reporters. Curt Conrad, chief of staff for City Councilman Corey O'Connor, previously told CNN the shooter surrendered and was taken to Mercy Hospital.
• The FBI will be the lead investigating agency, said Hissrich, who said the shooting would be prosecuted as a hate crime, 'being that it is a Jewish synagogue.'
• 'There appears to be no active threat to the community,' Hissrich said.
Pittsburgh police Cmdr. Jason Lando previously said officers were dispatched to the scene Saturday morning after receiving reports of active gunfire at the synagogue.
'It is imperative that the neighbors in the community surrounding the Tree of Life synagogue stay in their houses and shelter in place,' Lando said. 'Do not come out of your home right now. It is not safe.'
Fred Rabner, a member of the synagogue, said it was a "close-knit community," and that everyone was calling around to make sure their loved ones are OK.
'Everyone is just shaken up and upset,' Rabner said. 'It's awful, it's just awful.'
The shooting at the Tree of Life Synagogue in Pittsburgh was at least the 192nd mass shooting since January 2009, and the 16th mass shooting in America this year. #synagogueshooter https://t.co/w76NBWT0Hb

— Shannon Watts (@shannonrwatts) October 27, 2018
Some leftists are blaming the Pittsburgh synagogue shooting on Trump-inspired anti-Semitism.

WTF? Leftists were FREAKING OUT when President Trump recognized Jerusalem as Israel's capital. How the hell is he anti-Semitic?

— Raging Gay Conservative (@RagingGayCons) October 27, 2018
As a Jew, I am shaken and deeply grieved by the Shabbat shooting in the Pittsburgh synagogue. The memories of those killed will be a blessing. Our people have been targeted among so many others. Hate is hate is hate. Love is love is love. In unity, we prevail.

— ilyse hogue (@ilyseh) October 27, 2018
Heartbroken by yet another mass shooting -this time at a synagogue in Pittsburgh. We need more than thoughts and prayers-we need action to stop these senseless deaths from gun violence.

— Senator Chris Coons (@ChrisCoons) October 27, 2018