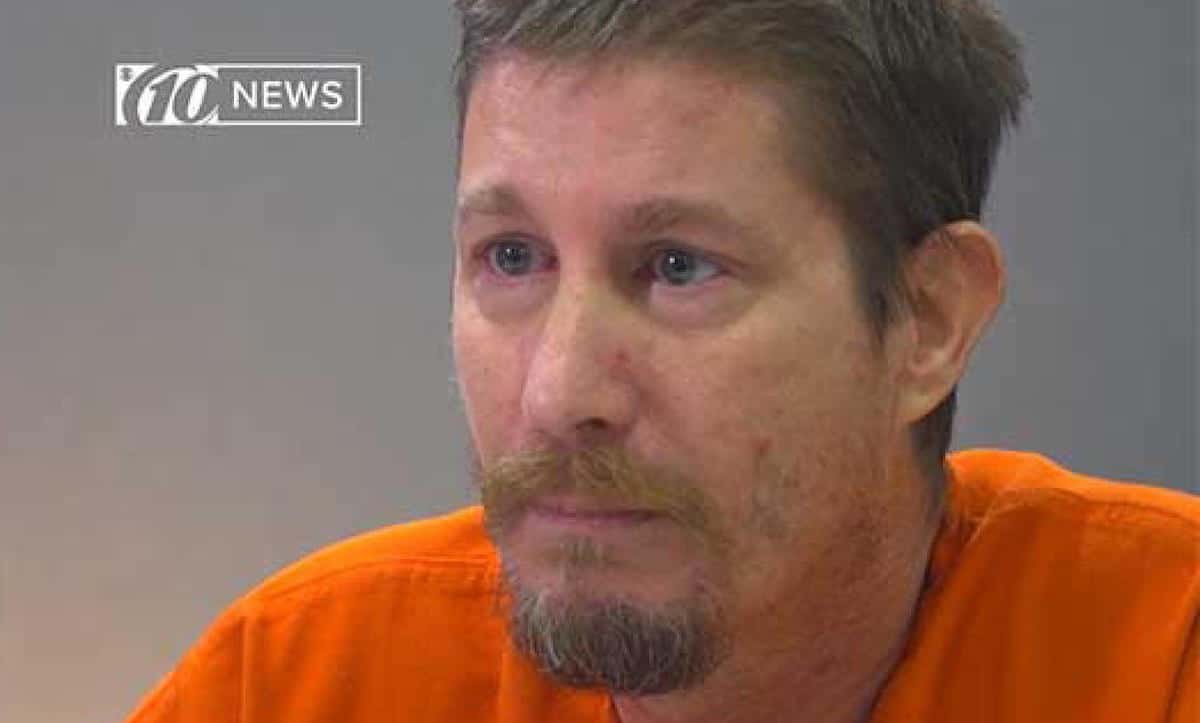 Michael Drejka manslaughter: Clearwater, Florida man who shot dead unarmed black man, Markeis McGlockton in car park altercation says he followed Florida's Stand your Ground law to the T and has no regrets.
Michael Drejka the white Florida man seen in video in July shooting dead an unarmed black man who 'pushed him violently,' during a car park altercation has told of having no regrets following the State Attorney's Office's decision to file manslaughter charges against him.
The charges, filed in August come as an about face after Clearwater, Florida police declined to charge the 'disabled' man in the July 19 shooting following an altercation outside a convenience store leading to the shooting death of Markeis McGlockton.
'I've had plenty of time to think about it,' explained Drejka in a jailhouse interview with WTSP-TV.
'As far as changing anything, as events…I don't see, I really — no, not off the top of my head,' the 47-year-old said, after being asked whether he could think of anything he would've done different that day.
A Florida man charged with manslaughter for shooting and killing an unarmed black man in a parking lot in Clearwater is speaking out for the first time.

In an interview with @10NewsWTSP, Michael Drejka says he was afraid for his life when he was confronted by Markeis McGlockton. pic.twitter.com/BOiXqXyOLz

— CBS This Morning (@CBSThisMorning) September 3, 2018
Michael Drejka manslaughter charges levied in about turn: 
'I was very scared. I've never been confronted like that, or never been assaulted like that if you will — ever.'
Drejka, who is charged with manslaughter, is accused of fatally shooting 28-year-old Markeis McGlockton outside a convenience store in Clearwater after being pushed to the ground by him.
He initially went weeks without being arrested on account of the state's controversial 'stand your ground' law— which allows citizens to use deadly force when fearing 'imminent death or great bodily harm.'
Asked how he felt after the cops 'backed' him and 'refused to arrest' him, Drejka replied, 'vindicated.'
'I followed the law the way I felt the law was supposed to be followed,' the disabled man who'd been contesting a handicapped parking spot McGlockton's girlfriend had tried to park in told via WTSP. 'I cleared every hurdle that that law had to, had to put in front of me.'
Following the decision to move forward and charge the disabled man, Drejka said he was 'shocked' and 'devastated'.
'I didn't hear about it until they were putting handcuffs on me,' the alleged killer explained.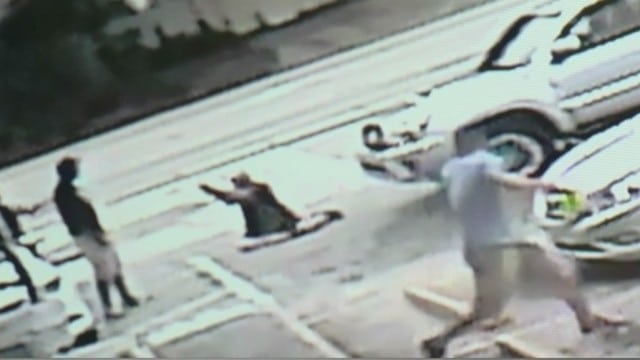 Michael Drejka manslaughter charges: Was Clearwater man following Stand Your Ground Law?
'Didn't know it was a shove. It felt like I was tackled or someone hit me from behind with something,' Drejka told of the moment he was 'violently' shoved by McGlockton as he ran out the convenience store upon hearing the heated altercation between him and the victim's girlfriend. 'I left my feet and slid along the ground.'
Asked whether he was in fear for his life, Drejka responded, 'Yes sir. It was only one other person that was making a move and that move was towards me… I didn't know what was coming for me and there's only one way to look at that. You have to be scared for it, 'cause if you're not, you're wrong…And that's that.'
Drejka denied he was racist, despite claims of him openly using the 'N-word' in the past and getting into fights with black people at the very same gas station.
'I do not hate anybody,' the incarcerated man stressed. 'I've worked with too many people, met too many people in my life to be that kind of person. There's, there's no way to survive really, by being like that. It doesn't help anyone, you know, and to have a, that kind of feeling about an entire race of people seems foreign to me.'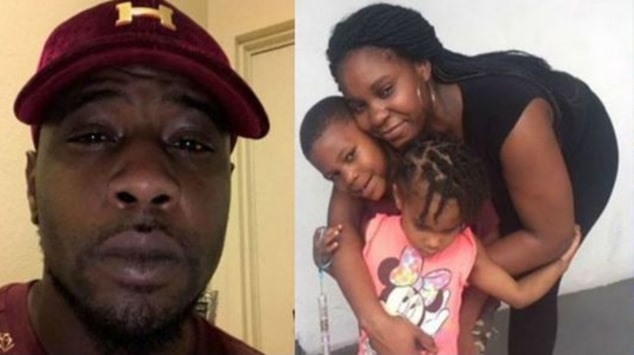 Michael Drejka pet peeves: Did racism play a part in shooting?
Drejka said that one of his biggest 'pet peeves' in life is the 'abuse' of handicapped parking spots, which McGlockton was parked in on the day of the shooting. Video footage showed the victim's girlfriend, Brittany Jacobs arguing with Drejka with McGlockton running out of the convenience store and pushed him.
Upon pushing Drejka to the ground, McGlockton could be seen stepping back- with many arguing that Drejka seemingly faced no mortal danger to himself – as the victim had simply come out to 'protect' his girlfriend and their two young children in the vehicle with her.
Explained Drejka, 'My whole life has always been looking for a handicapped parking spot, and it's always touched a nerve with me because of the way they're abused and used.'
Despite having no remorse, Drejka apologized to McGlockton's family at one point during the Friday interview, while admitting that it probably wouldn't do any good.
'I'm sorry,' he said. 'That's all I can really say to them and uh, thinking about it, would you accept those kind of words from someone, I don't think I would. You know, just to, uh, I think there's too much hate already to, uh, for me to be able to say anything that would make any kind of difference.'
Drejka is being held on $100,000 bond at the Pinellas County Jail. He is facing up to 30 years in prison if convicted.
Justified? Clearview stand your ground shooter not to face charges.
Stand your ground law? Florida argument over handicapped parking spot leads to 'justified' deadly shooting
Michael Drejka is a lowlife piece of shit. He has a history of abuse, and was waiting to be able to murder someone.

— Bob Anderson (@idlbeokay_bob) September 3, 2018
If #MichaelDrejka had history of inciting things, then call in & report White male harassing or bullying ppl. Unless a noted bully 1st assaults you, if you otherwise put hands on him, you change entire ballgame & make the original aggressor looks like good guy. #MarkeisMcGlockton

— L'Afrique (@Netsbridge) September 3, 2018
Wow, more proof that the NRA's policy of pushing "stand your ground" legislation is nothing more than a license to kill people you don't like. Who's surprised that the overwhelming majority of those cases are white people shooting black people?https://t.co/LU34ccLNJD

— John Oberlin (@OMGno2trump) September 3, 2018