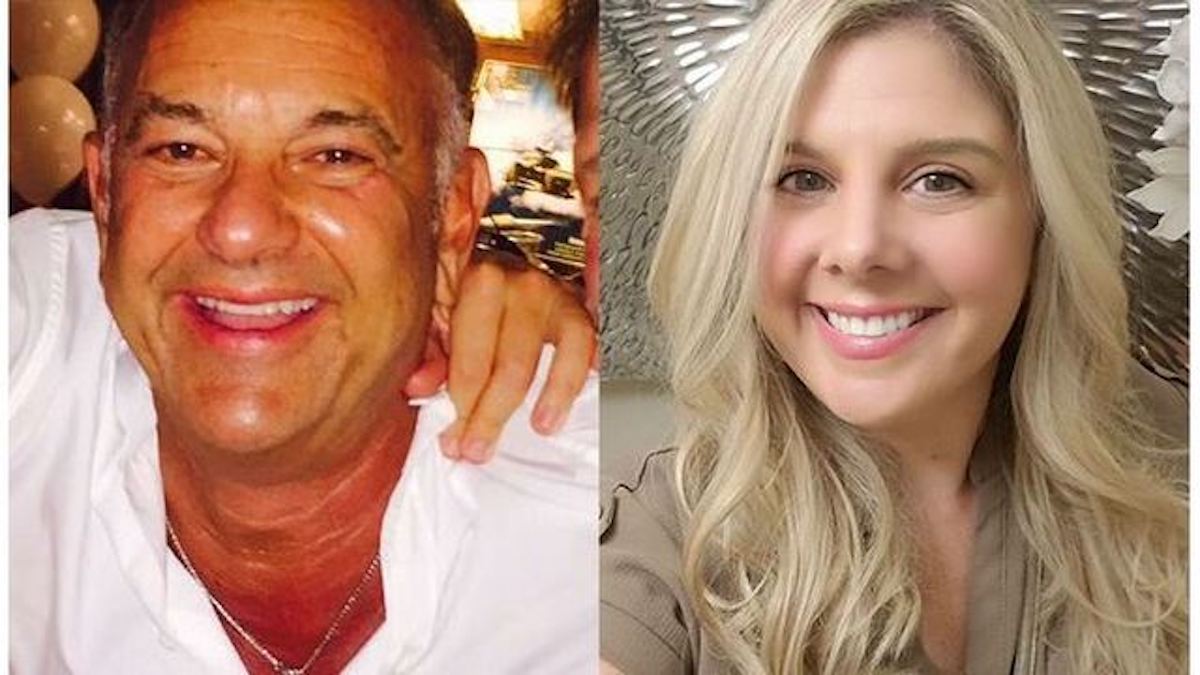 Hilton Head South Carolina shooting: A former teacher, Jennifer Rudemyer- has shot and killed herself and wounded her ex doctor boyfriend after recent break up. 
A former South Carolina middle school teacher has shot and critically injured her Hilton Heads ex doctor boyfriend before fatally turning the gun on herself in a suspected murder suicide attempt.
A statement released from the Beaufort County Sheriff's Office told of Jennifer Rudemyer, 39, being found dead outside her ex's Spanish Wells Plantation home around 6.15pm on Tuesday. The cause of death was cited the result of a self-inflicted gunshot wound. 
Near Rudemyer's body was wounded Dr. Gaston 'Gus' Perez suffering from four to five gunshots to the upper body. The 60-year-old was taken to Memorial Health University Medical Center in Savannah and is said to be in stable condition. 
Perez's son Alex told via the Island Packet that his father was shot in the chest, near his face and in his hands as he tried to block the bullets' path. The surgeon who operated on Perez said he was lucky to be alive. 
'I just feel so, so, so lucky he survived,' Alex said. 'I know a lot of families don't get breaks like this when tragedy falls.'
According to a police report, the couple had dated on and off for roughly eight years only to have recently broken up. 
Hours before the shooting, Perez was granted a restraining order against Rudemyer, who he claimed would follow him, show up to his job and threaten him. 
The State cited a Bluffton police report saying Rudemyer was arrested in 2017 for assaulting a man. The report didn't identity the man. It described Rudemyer being issued a trespass notice last month for sending the same man 'disturbing text messages' and 'possibly following him.' The report says the man told authorities he wanted to document the August incident so he could obtain a restraining order.
Jennifer Rudemyer confides to friend of wanting to shoot ex doctor boyfriend then self:
A friend of Rudemyer said the ex girlfriend had allegedly confided to wanting to kill her ex-boyfriend a week before the shooting.
Lauren Church, who said she had been friends with Rudemyer for a decade said she was contacted on August 28 by Rudemyer who told her that she was trying to buy a gun. Rudemyer allegedly told her friend that she was going to kill Perez and then kill herself.
'I didn't really know what to say,' Church said. 'I encouraged her many, many, many times to seek help.' 
Church said she sent an anonymous tip to authorities alerting them to what Rudemyer said along with telling Perez about his ex-girlfriend's threats. 
Another friend said they received a similar phone call from Rudemyer on August 28. The friend contacted authorities who went to Rudemyer's home to perform a health and wellness check. Police said they found the 39-year-old in bed intoxicated. 
'Ms. Rudemyer said she was fine and that everything was okay,' the police report stated. 'After talking to her for several minutes Ms. Rudemyer did admit that she was having a rough time and she agreed that she wanted to be voluntarily transported to the hospital.' 
The report said she was taken to Hilton Head Medical Center, but provided no further details. 
Capt. Joe Babkiewicz confirmed to the Island Packet that the department received tips about Rudemyer but did not say if any action was taken. He said that the tips were 'still being pursued at this point'. 
Perez is a licensed family practice physician and owns Global Family Medicine in Bluffton. According to a LinkedIn page, he's also the medical director of Hospice Care of South Carolina and the home health care company Amedisys. 
Rudemyer taught at Hilton Head Middle School in 2003 and 2004, and at H.E. McCracken Middle School from 2008 to 2017. She was also the owner of a home and business organization company called Coastal Cluster Queens.