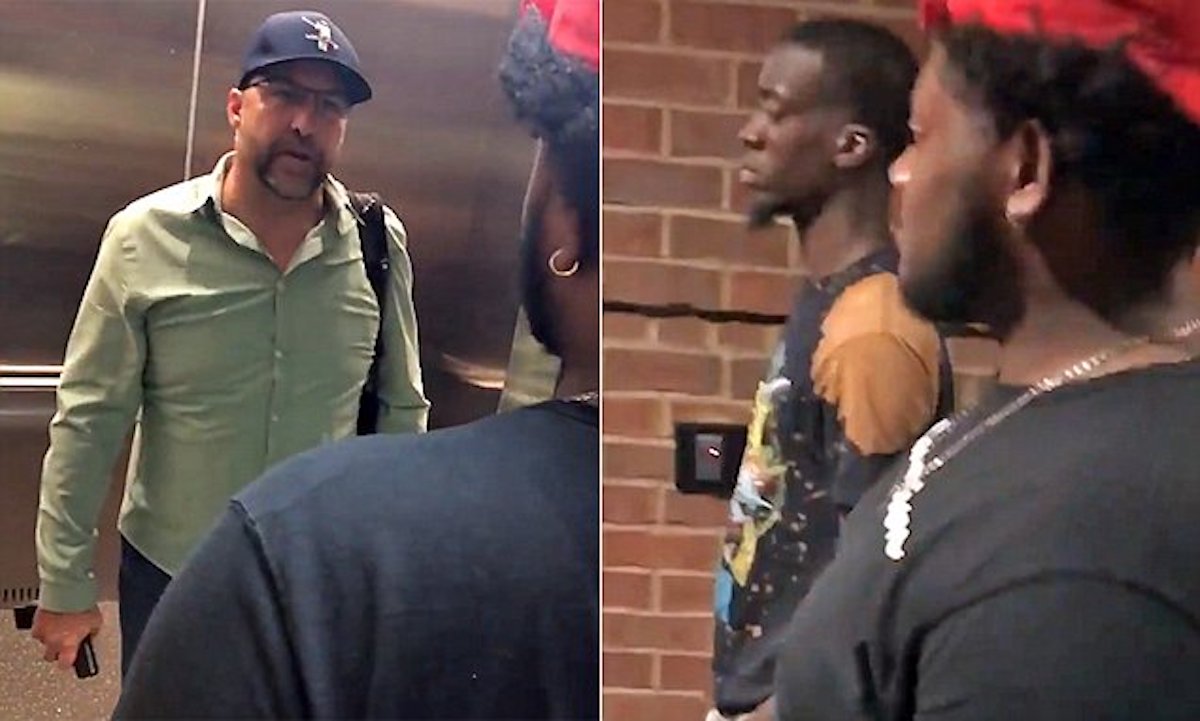 White man, Don Crandall takes out gun to stop Florida A&M black students from entering Stadium Center apartment building. 
A hotel manager in Florida has been fired after a pulling a gun on college students trying to use an elevator at an off-campus housing complex.
The incident caught on video surveillance tape (see below) showed the man, identified on social media as Don Crandall, blocking the four students from Florida A&M — three of whom are black — from getting on an elevator at the Stadium Center apartment complex in Tallahassee because they didn't have a key to the building with them.
The students had been waiting in the apartment complex's garage for a friend, whose party they were attending, to come escort them upstairs.
'Right there is my key,' Crandall told the students late Saturday. 'There's my key.'
'Sir, you bringing out your gun, what's your purpose for that?' replied one student.
'Oh, I'm sorry,' Crandall said. 'Excuse me. Forgive me.'
Crandall later told the students to 'find another elevator' because he wasn't going to let them use the one he had just entered.
'Do you own the building?' one student replied. 'Let me know.'
'Let me be clear: You ain't getting in this f–king elevator,' Crandall continued. 'You think I'm f–king kidding?'
The gun-wielding man, a general manager at a nearby hotel, has since been fired by Pax Hotel Group, which manages The Baymont by Wyndham of Tallahassee Central.
'Pax Hotel Group believes in bringing up and adding to the communities we are a part of,' the company said in a statement posted on Instagram. 'Our team has gone ahead and took the actions that were necessary to uphold our beliefs.'
The hotel chain apologized for Crandall's actions and said it 'does not stand' by the actions of its former employee.
'One of Pax Hotel Group's core values is to treat others the way you would like to be treated,' the statement continued.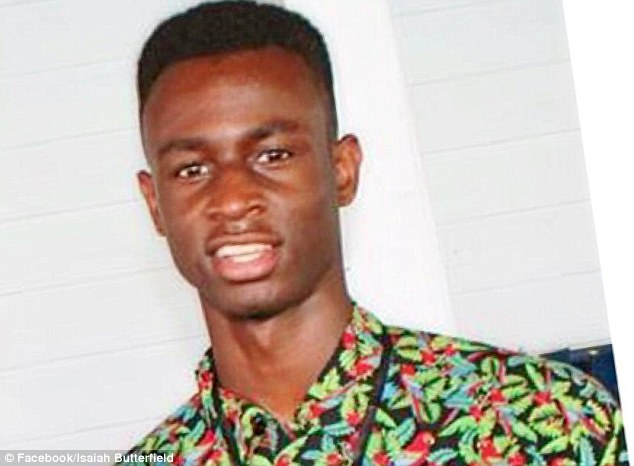 Isaiah Butterfield: 'We didn't want to become the next Trayvon Martin.'
One of the students seen in the video, identified by Florida A&M's student newspaper as Isaiah Butterfield, said another white resident in the building tried to intervene 'because the other white man was being racist' by blocking them from using the elevator to enter the building.
The HBCU students had been waiting in the apartment complex's garage for a friend, whose party they were attending, to come escort them upstairs.
Asked why the group didn't call police, Thomas said: 'That would have just been another black man dead.'
In an interview with ABC News, Butterfield said, 'we really think he was trying to provoke us to the point where it got violent so he could retaliate with the gun. I knew that if this dude even feels threatened, he's going to find any excuse to pull the trigger.'
'We could have ended up being the next Trayvon Martin,' said a student
To date no arrests have been made.
And then there were these responses on social media, see what you think?
I missed this when it first came out, but apparently Don Crandall was visiting his mistress. He didn't live there either. And he got fired. lmao.

— Asher Langton (@AsherLangton) September 12, 2018
@WyndhamHotels if Don Crandall is what you hire to represent your company, I wonder how much discrimination goes on in your companies walls. Customer and employees. This behavior just doesn't happen overnight and it bleeds not on outside a uniform.

— JazzMine (@K00lKatJazz) September 9, 2018
TCAC is having a call in day from 8-5 & they encourage you to call Baymont by Wyndham customer line (866) 464-2321 & demand that they fire Don Crandall as GM.
His actions in this video affect the safety of people of color in his employ & the safety of those staying in the hotel. pic.twitter.com/f7Wh0x6LZT

— Richard Garzola (@RichardGarzola) September 10, 2018