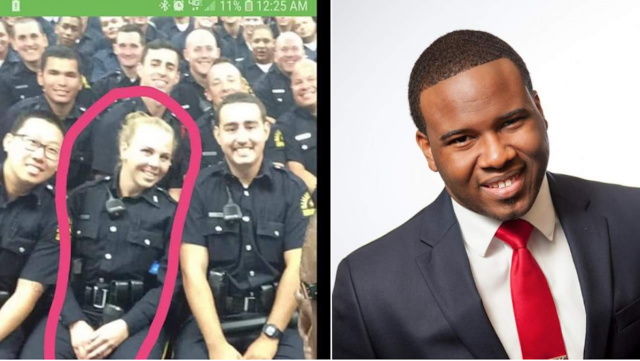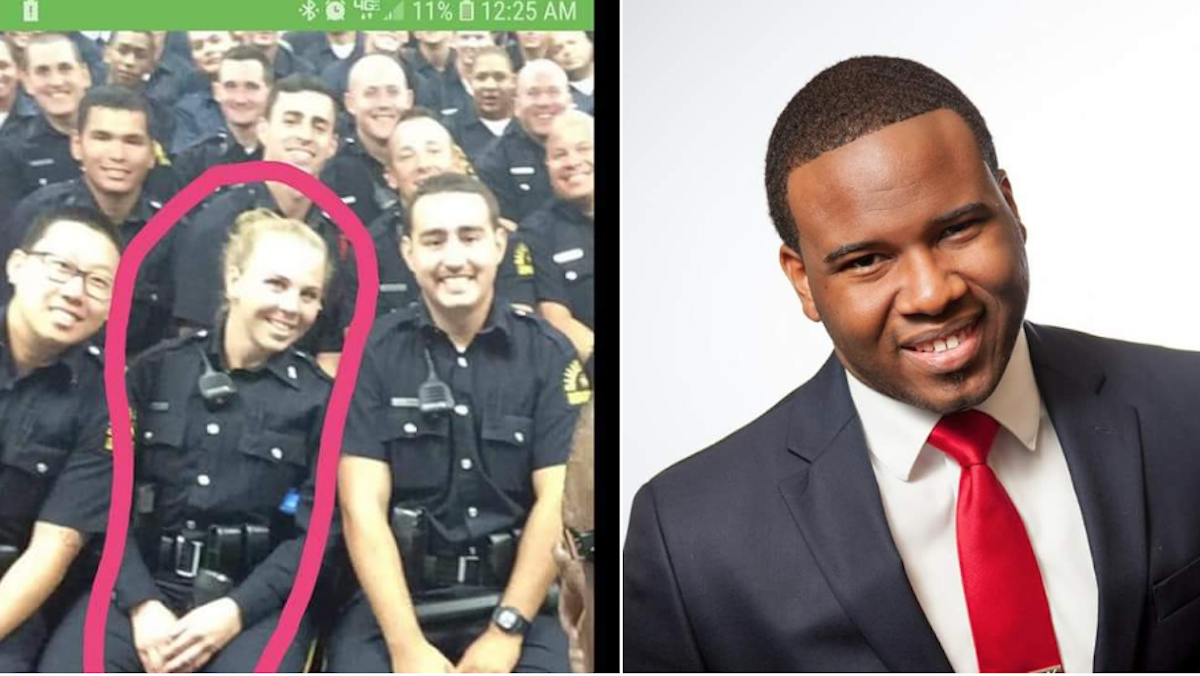 Amber Guyger identified as Dallas police officer who shot Botham Shem Jean after entering wrong apartment. But does her story add up?
A source within the Dallas Police Department has identified Officer Amber Guyger  in connection with Thursday's shooting that led to the shooting death of 26 year old St Lucia man, Both Shem Jean.
The revelation follows rampant speculation on social media that the shooter was local woman Amber Renee Guyger following various users connecting disparate social media posts as the involved woman. Of note, some users claimed that the alleged shooter's social media profile appearing to have been scrubbed off. It wasn't immediately by whom and why?
Dallas News released a post Saturday afternoon local time confirming social media speculation after saying a source within the Dallas police department had 'unofficially' identified her as the white female police officer that opened gunfire after 'apparently' walking into the wrong apartment. A story that has been challenged on social media as dubious at best.
By Saturday night it was official, Officer Amber Guyger was officially confirmed as the white female officer who shot and killed Jean at his South Side Flats. 
1st Video is of the White Female Police Officer Who Murdered #BothamShemJean, Crying, Pacing Back and Forth.
The 2nd Video is Of The First Responders Attempting to Resuscitate Him. pic.twitter.com/7ug1Y1Ncrc

— PartnersInJustice (@JusticeTrolls) September 8, 2018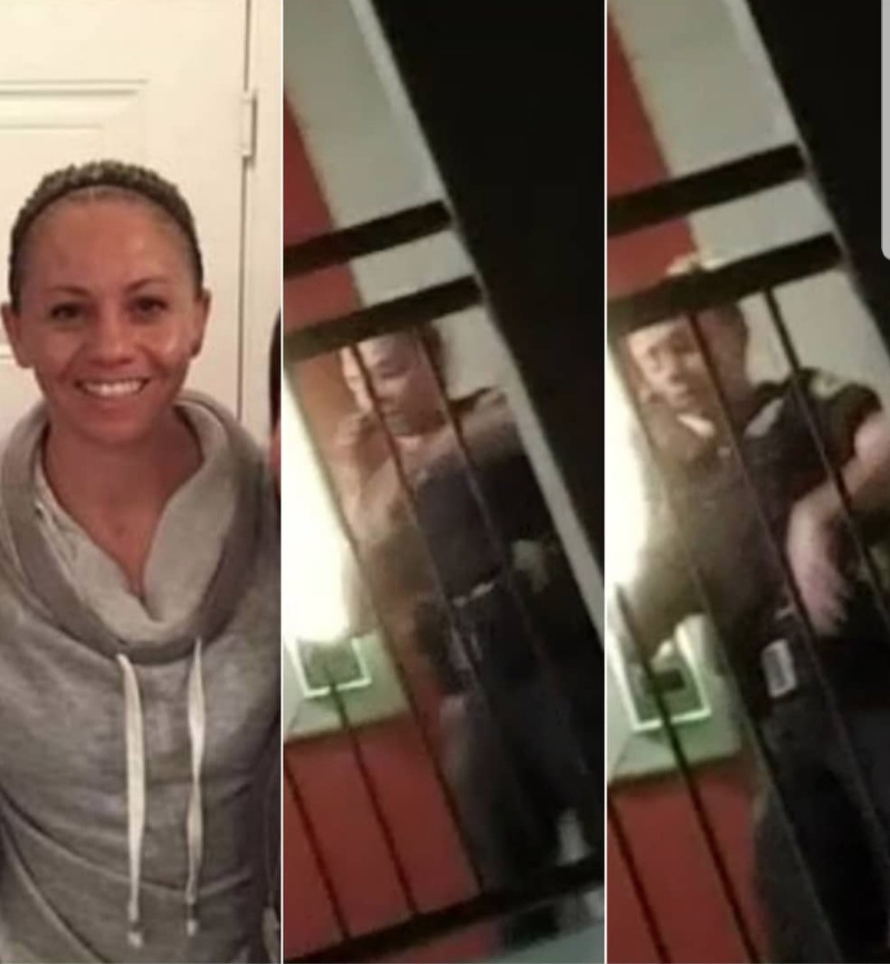 Amber Guyger subject of previous shooting incident:
Of disconcert the dallasnews reports Guyger being the subject of a 2017 investigation after shooting a suspect, Uvaldo Perez who'd taken her Taser from her during a struggle upon responding to a call of delinquency. 
Mundo Hispanico reported Perez being shot in the abdomen during a traffic stop in the May, 2017 incident. The shooting led to Perez being listed in stable condition and surviving. Perez was charged with taking a weapon from an officer, possession of meth, possession of marijuana, and parole violation.
A decision was ultimately made not to indict Guyger. 
@DallasPD Why has the arrest warrant for OFFICER AMBER GUYGER, Badge #10702 not been issued? Why has she been given enough time to delete her social media accounts? Why were we told a warrant would be issued Friday? WE NEED ANSWERS NOW. We DEMAND JUSTICE FOR BOTHAM SHEM JEAN.

— Delilah Benson (@DelilahBenson12) September 8, 2018
How much y'all want to bet that #AmberGuyger is already building a PTSD/big scary ex black boyfriend defense?

— Fantasia's Church Shoes (@ShoesOffTasia) September 8, 2018
Amber Guyger no charges made. Warrant for her arrest on hold, but why? 
While charges have yet to be filed against Guyger, she'd been expected to face a manslaughter charge for killing Botham Jean on Thursday. That said, a warrant for her arrest had yet to be issued come Saturday. It remained unclear how or why the police officer continued to remain at large, with some social media commentators wondering if 'murder' charges should be applied.
'She is devastated,' said a Dallas police officer close to Guyger who spoke on condition of anonymity because he was not authorized to speak publicly reported the Dallas News. 'She is so, so sorry for this family.'

Guyger had moved into the South Side Flats complex about a month earlier and had never met Jean, the officer said. A claim many on social media questioned, with speculation that she may have shot Jean as retribution for a failed romance- to date no proof was tended that the two had ever met each other, let alone been involved. 
The Dallas News reported Guyger starting on patrol in the department's southeast division five years ago and later selected as the sole woman on a elite critical response team of about 10 officers who make high-risk arrests in the division's crime hot spots.
Dallas Police Association President Mike Mata said the officer who killed Jean 'is a young dedicated officer who has done an amazing job in her short time with the Dallas Police Department.'
Dallas Police Chief U. Renee Hall said the department would not confirm the officer's name until she has been formally charged with a crime. It remains unclear what crime Guyger will be charged with as elements of her story failed to stack up.
Not clear is how the white female officer was able to enter her black neighbor's home or whether the victim's door was open or unlocked. Also not clear is upon entering, Guyger, an elite cop – was unable to realize she was on the wrong floor, wrong apartment and why her first impulse was to shoot Jean who she found inside. 
Come Saturday morning, fox4news reported the Dallas Police chief announcing that the warrant for Guyger was on hold, after a request by lead investigators, the Texas Rangers.
The cop has since been placed on leave while the incident is investigated by the Dallas County district attorney's office.
Perhaps or in spite of rampant social media speculation (and condemnation for failure to act) the Dallas Police released a statement, Saturday evening, confirming Officer Amber Guyger, a four-year veteran with the department, being officially identified as the person who fatally shot Jean.
Dallas Cop knocked on black man's door demanding, 'let me in' say neighbors
Victim blaming? White Dallas cop shot Botham Jean after ignoring verbal commands.
Dallas cop killer charged (at last) with manslaughter of Botham Jean.
Dallas female police officer yet to be arrested raising questions of race and police deferential treatment
Was Dallas black man shot by white female officer revenge for failed romance?
The officer involved in this incident has been identified as Officer Amber Guyger #10702. She has been on the department four years and she is assigned to the Southeast Patrol Division. https://t.co/IHeH9W3Cls

— Dallas Police Dept (@DallasPD) September 9, 2018
Ok y'all, idk anything for sure but here's an update. Her name is amber guyger. She's the one in the sunglasses. That pic is from Botham's ig last year, she's lightened her hair. Police have gotten rid of her social media accounts but here's pics and RECORD OF HER LAST SHOOTING pic.twitter.com/R85A6kybUh

— ℙ????????✨???????? (@julie_marcus) September 8, 2018
This Dallas cop Amber Guyger shot & killed this 26yr old man. Her defence is that she walked in2 the wrong apt. Where the big headlines at? pic.twitter.com/IFyJmHr9kW

— Janey Ayoade (@janeylondon1) September 8, 2018
Even if an accident, #AmberGuyger still committed a crime, admitted it by calling 911 and should be in JAIL RIGHT NOW. She was OFF DUTY and does not deserve special protection! @CityOfDallas @dallaspolice_ #TexasRangers Do the right thing and ARREST HER. #BothamJean #SayHisName

— IyonaBardd (@IyonaBardd) September 9, 2018
Unpopular opinion but I've a feeling that #BothamShemJean & the Dallas cop had some sort of relationship. She knew this man. No way was this a "mistake" like these articles are claiming it to be. There's more to this story. RIP Botham Shem Jean.??

— Dalio??‍♀️? (@daliosway) September 8, 2018