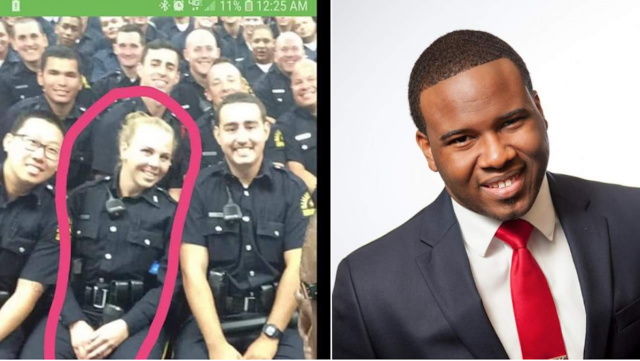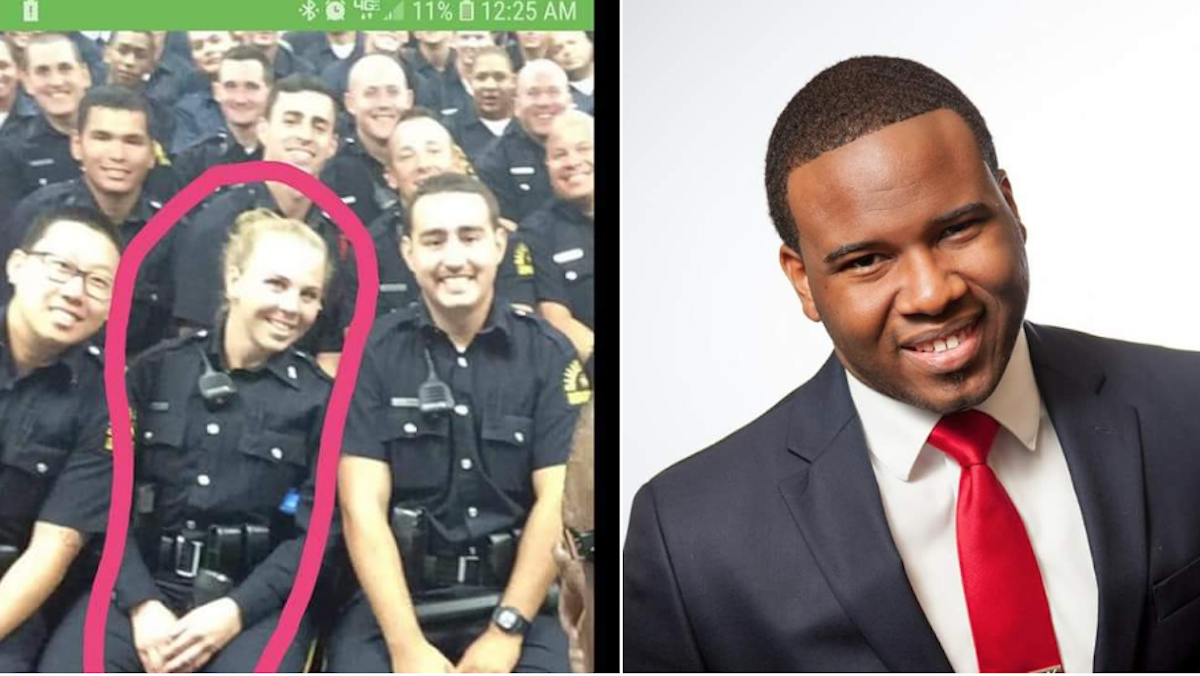 Was Botham Shem Jean murdered? White Dallas cop shoots black neighbor dead after mistaking his apartment for her own or a case of revenge after failed love? 
A white Dallas police officer is facing a likely manslaughter charge after fatally shooting a black man after mistakenly entering his apartment, believing it was her own residence.
The female officer publicly identified by the Dallas Police Department as Officer Amber Guyger, Saturday night – was off duty and returning home from work Thursday night when she entered 26-year-old Botham Shem Jean's apartment. 
Dallas authorities say the uniformed officer was confronted by Jean, pulled her gun on him and fired.
The officer then called dispatch to report the shooting. When authorities arrived, Guyger told them mistaking Jean's apartment for her own. The Dallas Morning News reported the female police officer unhurt during the 'interaction'. 
Jean, who grew up on the Caribbean Island of St Lucia and worked as a PricewaterhouseCoopers associate, was taken to the hospital where he was pronounced dead.
The St. Lucia Times reported Jean being the son of Allison Jean, the Caribbean nation's former permanent secretary in the Ministry of Education, Innovation and Gender Relations. 
Dallas police are now seeking a warrant for manslaughter charges against the cop. Guyger was placed on leave while the incident was being investigated by the Dallas County district attorney's office.
### 'Sexting' Dallas cop found guilty of murdering 'unarmed' black neighbor in his own home
Botham Shem Jean shooting: A cover up story? 
During a Friday press conference, Police Chief Renee Hall confirmed that the officer is white, while declining to comment on whether race was a factor in the shooting.
At the time, Hall confirmed that the officer would be identified pending any charges.
Media reported the shooting happening just before 10pm at South Side Flats, an upscale apartment complex in downtown Dallas. 
Not immediately understood is how the officer was able to enter her black neighbor's home or whether the victim's door was open or unlocked.
Some on social media even wondered if Jean was outright murdered by the police officer and that a 'cover up' story had been tended. Others claimed Jean and Guyger having dated and that he was shot by the woman as revenge for a failed romance.
During her press conference, Hall noted the the apartment complex being just a few blocks from Dallas' police headquarters and that the officer who'd been on the force for five years, was, 'tired,' after working a 12 hour 'long shift'.
By the weekend, a scattering of social media identified the woman as Amber Guyger. Prior to Saturday night's public confirmation,  police declined commenting on the mounting speculation. Nevertheless by Saturday afternoon, dallasnews reported a source within the Dallas Police Department identifying Guyger as the officer involved.
Not mentioned was whether there had been any interaction (and what kind) between the two before Jean was shot.
'Right now there are more questions than there are answers,' Hall reiterated. 
Upon being interviewed, Hall said the officer's blood was drawn and tested for alcohol or drugs.
The officer involved in this incident has been identified as Officer Amber Guyger #10702. She has been on the department four years and she is assigned to the Southeast Patrol Division. https://t.co/IHeH9W3Cls

— Dallas Police Dept (@DallasPD) September 9, 2018
1st Video is of the White Female Police Officer Who Murdered #BothamShemJean, Crying, Pacing Back and Forth.
The 2nd Video is Of The First Responders Attempting to Resuscitate Him. pic.twitter.com/7ug1Y1Ncrc

— PartnersInJustice (@JusticeTrolls) September 8, 2018
Unpopular opinion but I've a feeling that #BothamShemJean & the Dallas cop had some sort of relationship. She knew this man. No way was this a "mistake" like these articles are claiming it to be. There's more to this story. RIP Botham Shem Jean.??

— Dalio??‍♀️? (@daliosway) September 8, 2018
Amber Guyger named by @DallasPD . Appears in @FreeHugsProject after killings of Dallas Police: https://t.co/KyX7pajT2f Involved in a shooting before. Interesting; older lady's t-shirt & younger man's hand gestures. No cover-up; justice for #BothamShemJean @Kaepernick7 @cnn pic.twitter.com/vLf3nXXmnf

— BeholdAluminati (@BeholdAluminati) September 8, 2018
Ok y'all, idk anything for sure but here's an update. Her name is amber guyger. She's the one in the sunglasses. That pic is from Botham's ig last year, she's lightened her hair. Police have gotten rid of her social media accounts but here's pics and RECORD OF HER LAST SHOOTING pic.twitter.com/R85A6kybUh

— ℙ????????✨???????? (@julie_marcus) September 8, 2018
This Dallas cop Amber Guyger shot & killed this 26yr old man. Her defence is that she walked in2 the wrong apt. Where the big headlines at? pic.twitter.com/IFyJmHr9kW

— Janey Ayoade (@janeylondon1) September 8, 2018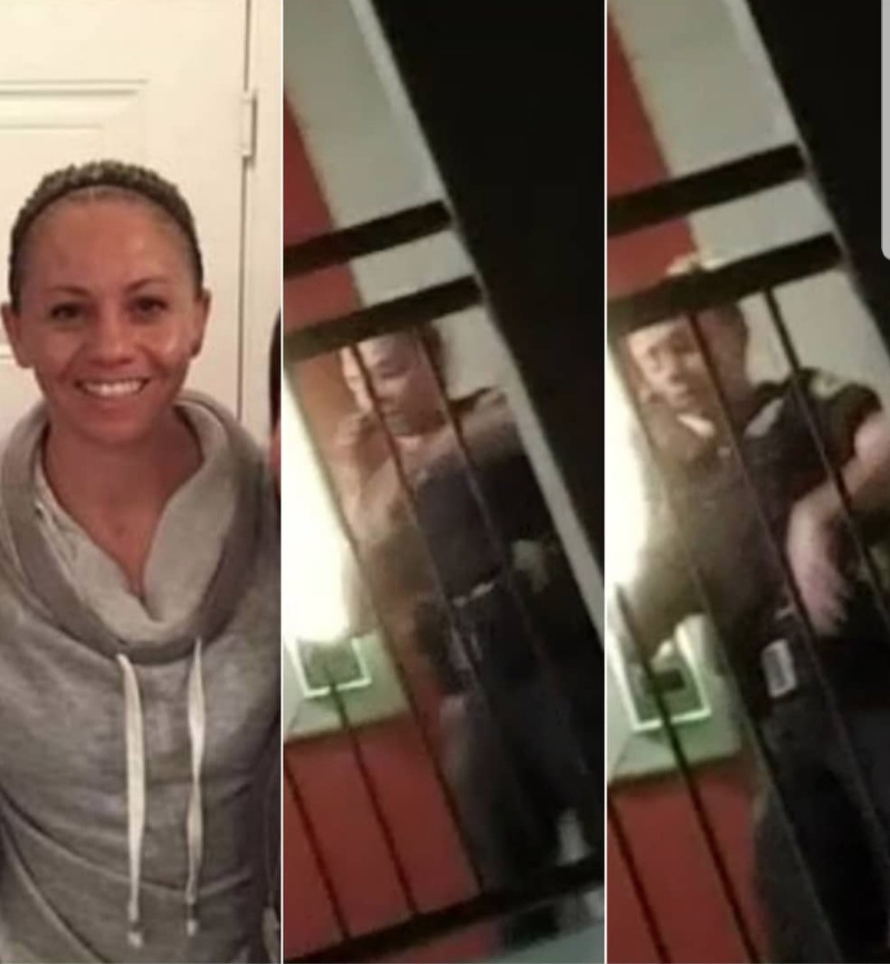 Botham Shem Jean much adored:
After moving to the US, Jean attended Harding University in Searcy, Arkansas, where he often led campus worship services before graduating in 2016, the school said in a statement.
That July, he went to work for PwC in risk assurance. 
Along with being committed to work, Jean was also much adored by the local community with church elder, Sammie Berry and his daughter, Jessica, saying they knew Jean to be a man of God and 'always ready to be of service'. Jean was described as singing in the choir and having taught bible study.
Former classmates from Harding University told the ChristianChronicle.org that Jean was known for his deep faith and his beautiful singing voice.
Residents of the apartment complex said they can access their units with a regular key or through a keypad code. Most residents were left rattled by the episode, questioning how the police officer could have made such an egregious mistake. 
'Super scary because the police are supposed to protect you and then they come home and, you know, you're just hanging out in your own house and then they come home thinking they're home or whatever,' resident, Richard Healy told KDFW. 'I don't know if she was tired but that's pretty scary.'
Dallas Cop knocked on black man's door demanding, 'let me in' say neighbors
Victim blaming? White Dallas cop shot Botham Jean after ignoring verbal commands.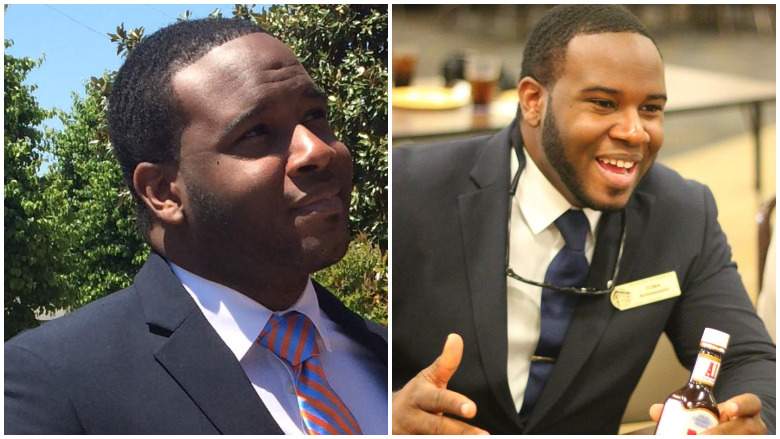 Botham Shem Jean shooting leads to social media outrage:
Following Thursday's shooting, family members of the victim went on social media to pay homage to Jean.
Earl Jean, believed to be his uncle, posted on Facebook, 'My heart goes with you my boy… never thought this day would come.' 
Adding, 'I am lost for words… part of me has left!'  
Earl's words have been met with an outpouring of support and calls for 'justice'.
Also paying homage were demonstrators who demanded for more accountability and transparency from authorities.
'We had a young man who was murdered in his own home by a police officer. And so that police officer needs to be prosecuted. In my opinion, manslaughter is unacceptable,' said demonstrator Diane Ragesdale. 'Clearly, we need to let Chief Hall know that while we wish her well, we must hold her accountable also.'
And then there were these reactions on social media below that made this author wonder, see what you think?
Dallas cop killer charged (at last) with manslaughter of Botham Jean.
Dallas female police officer yet to be arrested raising questions of race and police deferential treatment.
Both Shem Jean Dallas cop killer identified: previously shot another man
Let me fix this headline for you guys: "A YOUNG MAN IDENTIFIED AS BOTHAM SHEM JEAN WAS MURDERED IN HIS APARTMENT BY DALLAS POLICE OFFICER". You're welcome.

— Delilah Benson (@DelilahBenson12) September 7, 2018
Botham Shem Jean. This story about a cop entering wrong apartment and shooting a man dead makes no sense.
1. Why doesn't she know her own apartment? How long has she lived there?
2. Was the door unlocked? Highly unlikely in an apartment setting. Why would her key fit his door?

— #FreeHealthcareForAll (@shrewst) September 7, 2018
Stop with this narrative of "mistakenly" entering the wrong apartment. Arrest & charge your police officer with murder & criminal trespassing. Release her name & hold her accountable for her "mistake" the same way you would anyone else. @DallasPD Justice for Botham Shem Jean!

— Marion (@BlackEngineer79) September 7, 2018
That someone can walk into an apartment and kill someone is insane to me. That she can do it and not be arrested just because of her occupation is on another level of incomprehensible injustice. #BothamShemJean

— preppy yuppie audit cowboy ? (@SaintNaething) September 7, 2018