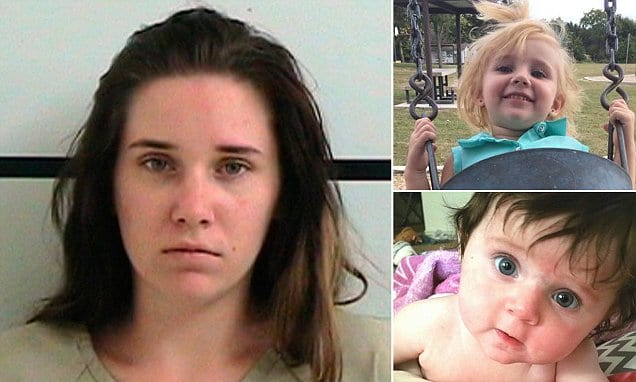 Kerrville, Texas mother, Amanda Kristene Hawkins pleads guilty to the child endangerment death of her two toddlers after leaving them in a hot car for 15 hours. 
A Texas mother has pled guilty to the June, 2017 deaths of her two toddler daughters after leaving them in a hot car overnight while visiting friends and partying. 
Monday's admission comes as Amanda Kristene Hawkins, 20 of Kerrville– had been set to go to trial, choosing instead to plead guilty to two counts of reckless injury to a child and two counts of abandoning or endangering a child. 
Hawkins faces a prison sentence of two to 20 years on each charge reported the Fort Star Telegram.
On the day of the deaths of two-year-old Addyson Overgard-Eddy and one-year-old Brynn Hawkins, the children's mother conceded leaving the sisters inside her car for more than 15 hours before discovering the girls in serious condition and close to death as temperatures soared into the high 80's.
The Kerr County Sheriff's Office said that Hawkins initially took the girls to Kerrville hospital saying that they had collapsed while smelling flowers at a park.
The girls were later taken to a San Antonio hospital, where they died.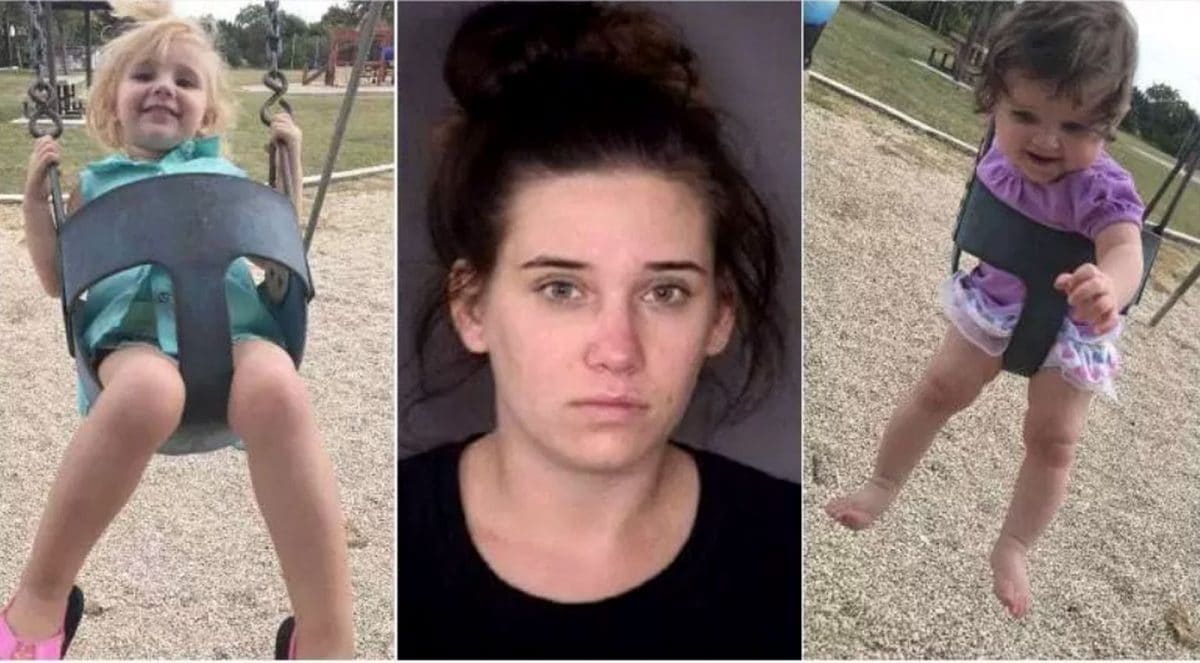 Amanda Kristene Hawkins determined to intentionally have left the toddlers in the hot car so she could 'hang' with friends.
Kerr County Sheriff Rusty Hierholzer said investigators determined that the children had been left 'intentionally' in their mother's vehicle while she and some friends were inside a home for the night.
At one point a 16-year-old boy also slept in the car with the girls, and the next day went with Hawkins and the girls to the hospital. 
He said he was unaware the girls were in the car when he was. 
Hawkins apparently had warnings that all was not well with the girls after one person in the home could hear the the girls crying outside and asked if they should be brought in. 
'She said, 'No, they'll cry themselves to sleep," the sheriff said. 
When Hawkins found the girls unresponsive around noon, she first bathed them instead of calling an ambulance. 
She did not take them to the hospital immediately because she was 'afraid of getting in trouble', the sheriff's office said.
Hierholzer said the girls' deaths were 'by far the most horrific case of child endangerment' in his decades of law enforcement.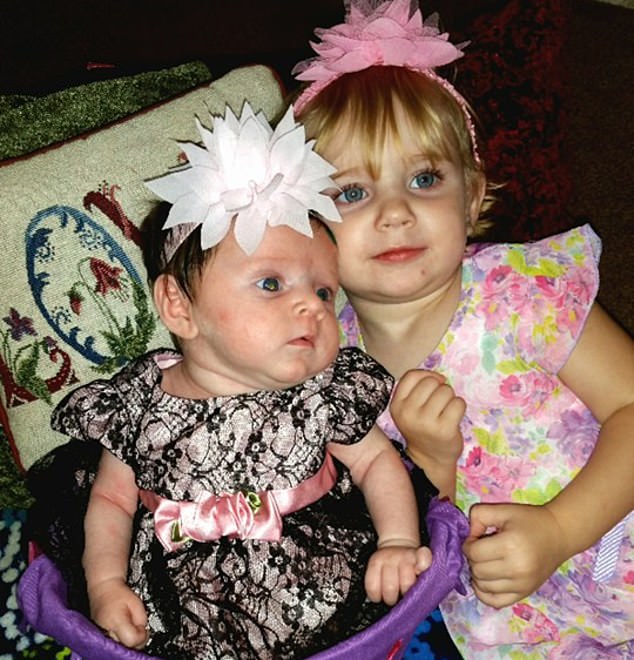 Amanda Kristene Hawkins: Prior warnings.
Of note, Hawkins had been reported to Child Protective Services several times, including in July 2016, when her younger daughter was just five months old.
Hawkins at the time had written a Facebook post insisting she was a good mother who gave her daughters 'everything'.
She wrote: 'If you want my mom to check up and ask questions about if my daughters are taken care of, that is messed up.
'You can ask me yourselves or leave us alone! We are great here. Focus on something else. My daughters have everything they want, and need, plus so much more.
'They get their checkups [sic] they get their shots. They get everything. You don't see us so just stop. The only people who see us are my mom and my grandparents.'
'Ugh, I feel so mad. How dare someone question if I take care of my kids.'
The girls had different fathers, neither of whom were present that night. In a previous interview, one of the fathers accused Hawkins of having previously left her baby daughters unattended so she could attend drug fueled parties.
Hawkins' sentencing is scheduled for December.
Amanda Hawkins Texas mom preferred her druggie lifestyle says dead child's father
Why? Amanda Hawkins leaves toddler daughters in hot car overnight to die