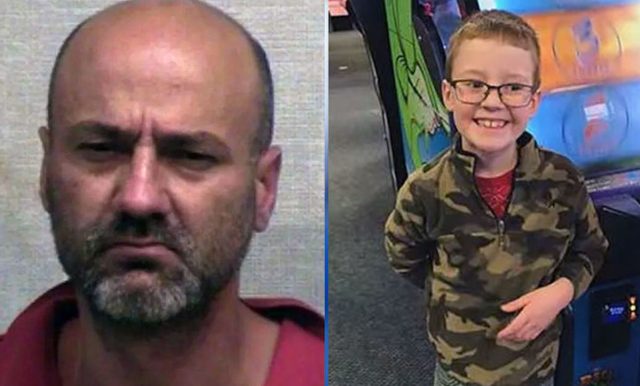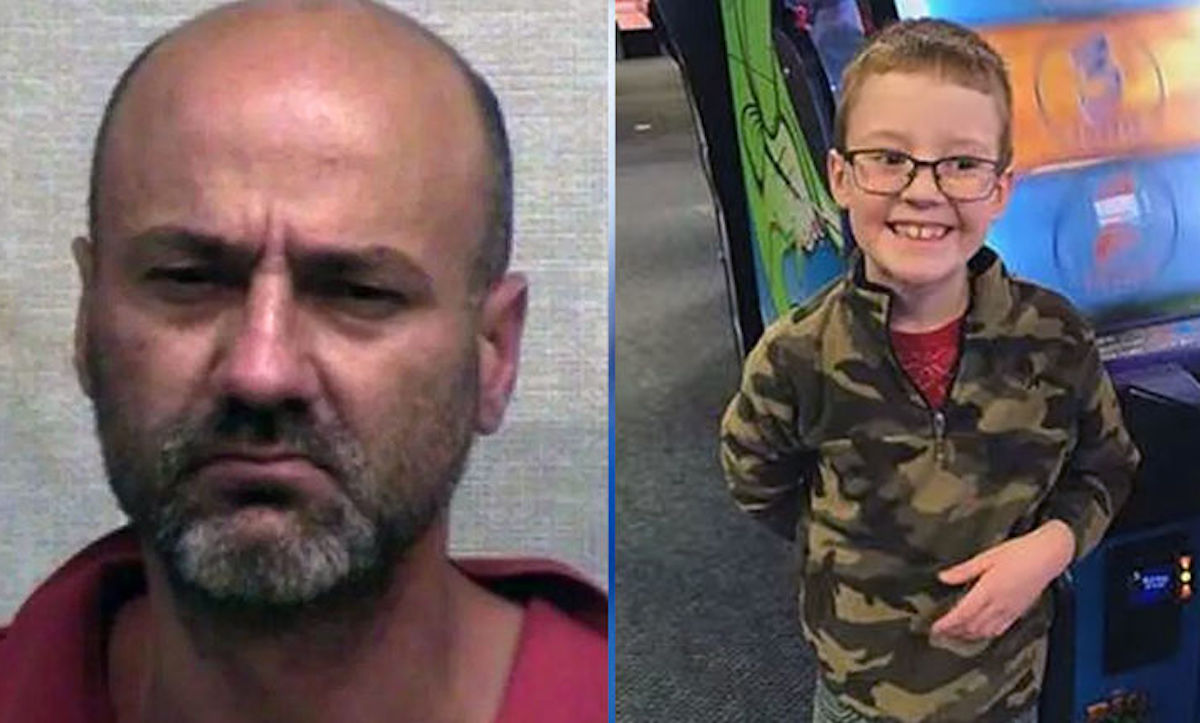 Curtis Collman III an eight year old Seymour, Indiana boy dies after eating his father, Curtis Gilbert Collman II meth stash thinking it's breakfast cereal.
An 8 year old Indiana boy has died after ingesting 180 times the lethal dose of methamphetamine after believing himself to be sitting down to morning breakfast cereal. 
The child's death followed Curtis Collman III waking up on June 21 and telling his father Curtis Gilbert Collman II, that he wanted something to eat WDRB reported.
According to the 41 year old father there was no food in the Seymour house. But there was meth, that he'd left on a clear glass plate from the evening before. 
A police report noted the boy eating the meth which can be crystal like, or brownish in color and after mistaking it for cereal, possibly in low light. 
Unwittingly the child ate a staggering amount of the drug — 18,000 nanograms — toxicology results revealed.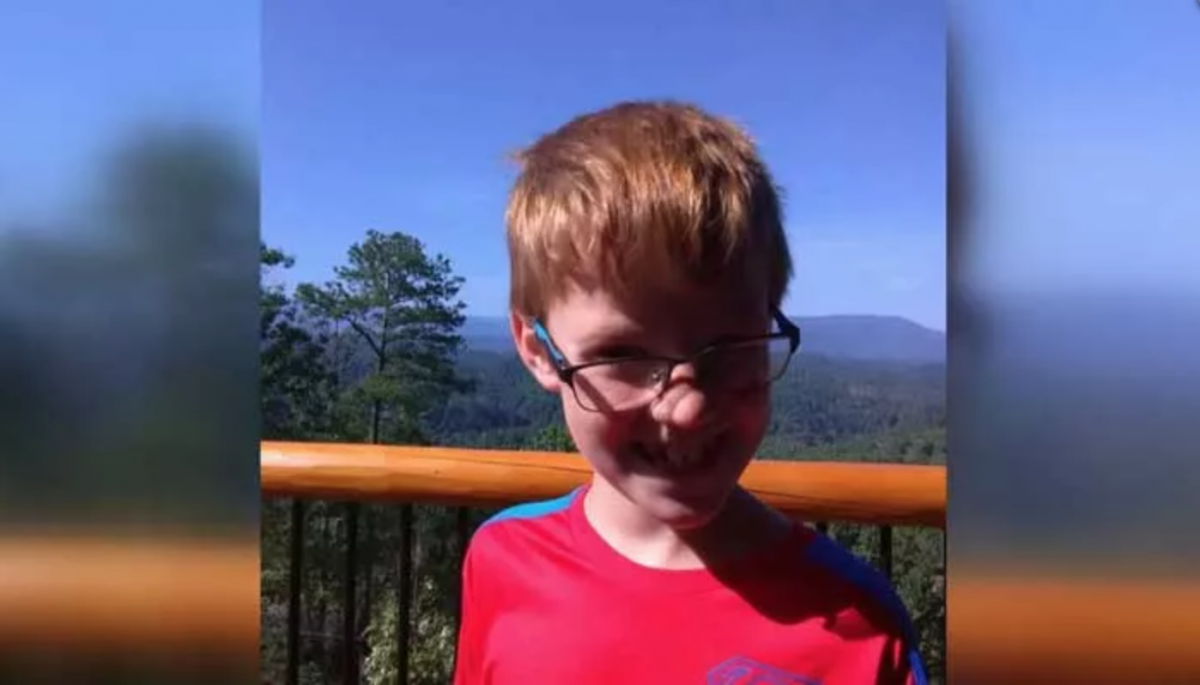 Curtis Collman III begins to pick at his face and bounce his head against the floor:
It wasn't until 10 am that morning, that Collman II, noticed his son was feeling sick and asked a friend to come over to help check him out. Cited court documents revealed the boy's condition deteriorating, including the son's vision becoming blurred, the boy scratching his face along with bouncing his head against the floor.
Rather than taking the boy to a hospital as his friend suggested, Collman II allegedly ripped his female friend's cell phone away, pointed a gun at her, saying 'I'm not going back to prison,' the Seymour Tribune reported.
The father allegedly threatened to shoot the friend, himself and the boy if she called 911. 
The father then picked up his ill son and rushed to his mother's house according to WAVE TV.
When they arrived, the boy began turning blue and his grandfather eventually called authorities.
The boy was taken to the Schneck Medical Center, where he later died.
The father's reluctance to take his son to hospital followed the father being recently arrested for failing to maintain his sex offender registration. The father had served time for trafficking in persons and sexual relations with minors.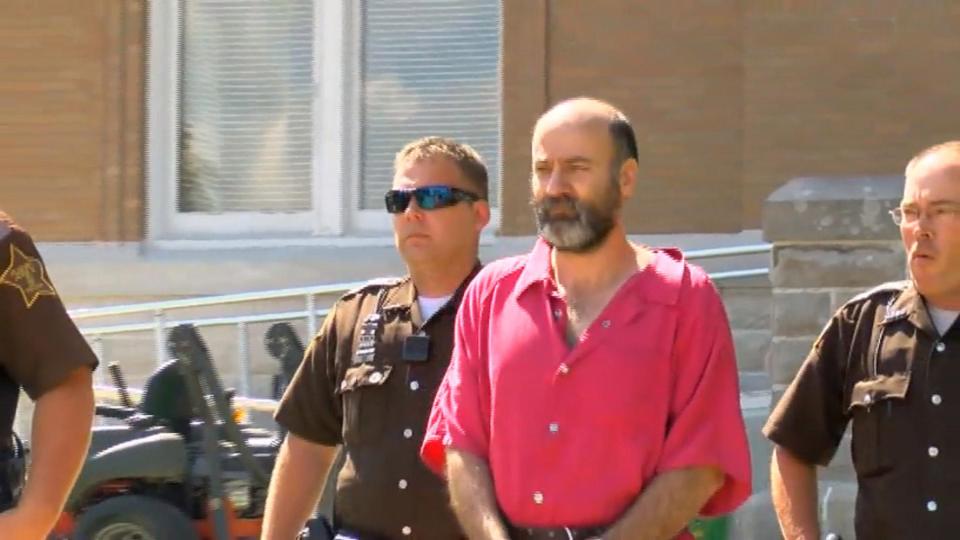 Curtis Collman grandparents: 'He was just a good little boy.'
Following his son's death, Curtis Collman II was booked on a slew of charges, including intimidation with a firearm, possession of methamphetamine and neglect resulting in death of a dependent,
A bond reduction request was barred by a Jackson County judge Friday, with the father facing up to 40 years in prison if convicted. A trial is set for December 4.
Told the boy's grandmother, Rita Cook via ABC-WLOX, 'We all wake up in the morning thinking about him and we go to sleep at night thinking about him,'
Adding, 'He was just a good little boy.'
The child's grandparents told of 'Baby Curtis' as he was known by family, as being a fun-loving kid, who liked riding bicycles, riding his scooter, watching SpongeBob SquarePants and playing Minecraft, a video game.
'He was a Minecraft tutorial person — he could tell you anything about Minecraft,' said Cook. 'He just loved life. He never was still; he constantly moved and just never was still.'
Adding, 'I don't know what happened. I don't care to know what happened. We're all strong of faith and whatever happened, God has control of it,'
'We're strong together. And you know the Collmans – the Collmans are hurting, too. They loved their grandson dearly.'
Meth is a major problem in the area, which made up for more than one-third of the county's arrests, WLOX reported, more than heroin and opioids.
'The meth is still our, hate to say it, drug of choice,' Jackson County Sheriff Mike Carothers said.