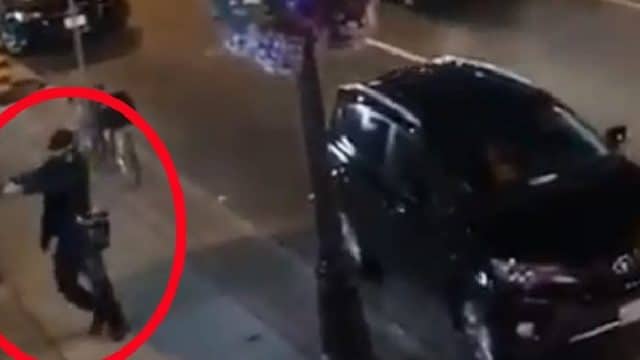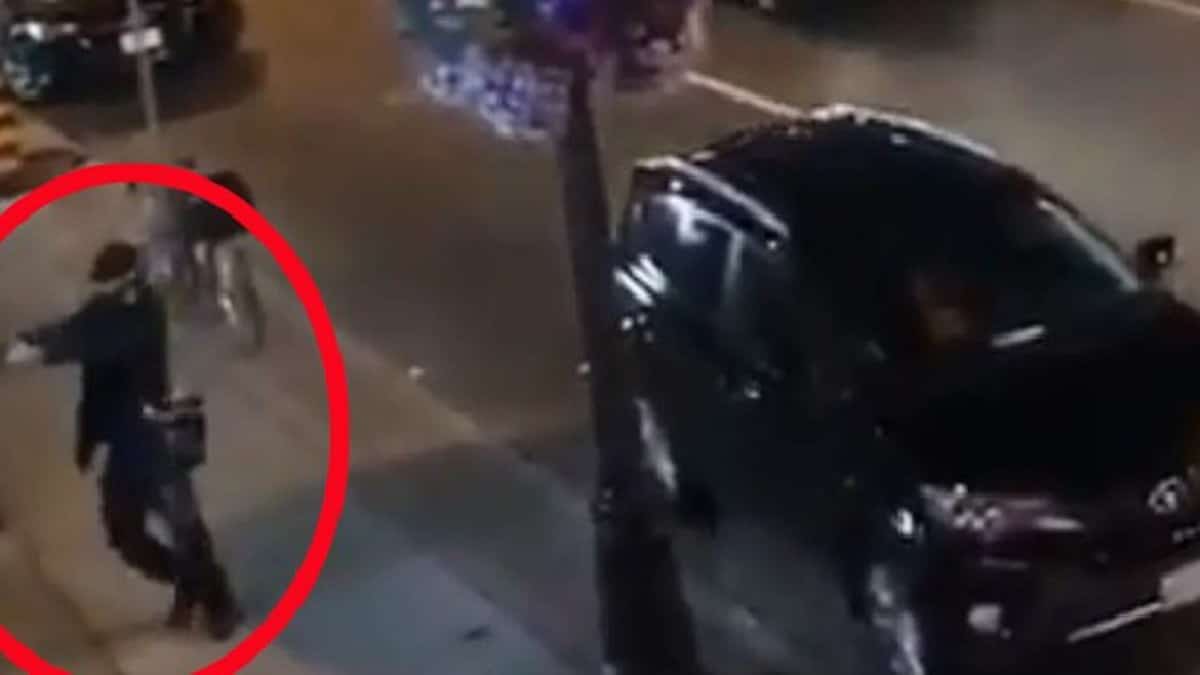 Danforth Ave Greektown shooting attack: Toronto shooting motive mystery as Canada gunman kills two and injures 13 after blasting 20 gunshots.
A Toronto, Canada gunman caused pandemonium after going on a shooting spree Sunday night, firing off as many 15-20 gunshots, leading to two individuals killed, an 18 year old woman and a 10 year old girl and thirteen individuals wounded. 
The gunman was fatally injured as he made his was through popular restaurant row area, Greektown. Police confirmed the un-identified shooter being killed in a police shootout. It is thought the gunman was a white man. The man's age has since been revealed to be 29 years old, with the suspect hailing from Toronto. 
There remained confusion as to whose hands the un-named gunman was felled, with the Toronto Sun reporting the suspect killing himself after the gun-battle.
Police declined releasing further information involving the shooter or his victim's identities pending further investigations.
Video filmed from a second story home captured the gunman, dressed from head to toe in black walking quickly down the Danforth Avenue footpath firing off gunfire.
The shooting according to social media users appear to have begun outside a restaurant near Logan Avenue in Greektown before progressing to nearby streets.
VIDEO: Appears to show gunman in #TorontoShooting.
[zoom and slo-mo edits made to original video] (via @ArielAnise) pic.twitter.com/3NT0FCUGfP

— Jaro Giesbrecht?? (@JaroGiesbrecht) July 23, 2018
BREAKING: Multiple people shot on Danforth Av in Greektown. Victims are spread across many blocks. pic.twitter.com/PvobE1so81

— Jeremy Cohn (@JeremyGlobalTV) July 23, 2018
Witness to tonight's shooting, who was inside Second Cup and saw the shooter pic.twitter.com/keec5lUXQQ

— Wendy Gillis (@wendygillis) July 23, 2018
Danforth Ave Greektown shooting motive unknown:
Witnesses posted of hearing more than a dozen gunshots blast out in the busy restaurant strip from 10pm local time.
Witness, John Tulloch told of him and his brother having just gotten out of their car on Danforth when they heard up to 20 gunshots.
'We just ran. We saw people starting to run so we just ran,' he said.
'It's like everything you see on TV. It starts hitting you that this is actually happening in front of your apartment,' another witness, Michael Ryan told Global News. 'It's pretty crazy.'
'He looked around 35, long hair, black hat. He had a dark shirt with long sleeves rolled up and black pants,' a male witness told via television station, CP24. 'He was skinny, but he had this horrible look in his face, like he was under the influence or something.'
Of the two victims who died, Canadian media reported an 18 year old female dying after being repeatedly shot. 
According to witness, Andreas Mantzios the gunman who fatally shot the woman as she was trying to run away, before shooting her multiple times as she lay dying on the ground reported Global News.
'It was horrible. You don't expect this on Danforth of all places,' the man told via told Global News.
The second fatal casualty involved a 10 year old girl who'd previously been cited being in critical condition before passing away Monday morning. 
Paramedics told of the crime scene encompassing a large area with nine to ten victims suffering 'significant injuries'.
Six other victims were rushed to a trauma center. At least two others were taken to hospital. The ages of the 13 wounded ranged from 10 to 59-years-old. 
Abc7 cited Toronto police spokesman Mark Pugash saying it was too early to say whether the shooting was terrorism related.
'I'm keeping everything open. I'm looking at every single possible motive for this,' Chief of Police Mark Saunders told reporters Sunday night. 'When you have this many people that are struck by gunfire, it is a grave concern. I certainly want to find out exactly what it is and so I'm not closing any doors or any chapters on this.'
While Toronto Councillor Paula Fletcher told CP24 she heard that the gunman was emotionally disturbed.
'It's not gang related. It looks like someone who is very disturbed,' Fletcher said.
Mass shootings are rare in Canada's largest city.
'We were so use to living in a city where these things didn't happen,' Toronto Mayor John Tory said. 'But there are things that happen nowadays and they are just unspeakable.'
This past weekend Toronto police deployed dozens of additional officers to deal with a recent spike in gun violence in the city. Tory said the city has a gun problem.
RT @TRTWorldNow: Two Toronto councillors say there's a high possibility that the shooter was "emotionally disturbed" pic.twitter.com/2L7JeK5yMZ

— The Ankara Times (@TheAnkaraTimes) July 23, 2018
My evening was nice until I heard shooting right out of my place on the danforth. So scary!! The gun violence in Toronto is crazy. pic.twitter.com/eNHLlUlp6r

— n? (@nsxoxoii) July 23, 2018
LATEST: Toronto police officials say one victim is dead and 14 are wounded after shooting in the city's Greektown neighborhood. The suspect was also killed after "an exchange of gunfire," authorities say. https://t.co/S2ecdVLKgd pic.twitter.com/R9WaDrFe96

— ABC News (@ABC) July 23, 2018
#Danforth #Toronto
I'm sharing this with my kids because I've been talking about guns and video games with shooting. My kids know my opinion on guns.https://t.co/TjkF339mtm pic.twitter.com/Aci0Rytiqw

— felicia ruiz? (@katwomanfifi) July 23, 2018